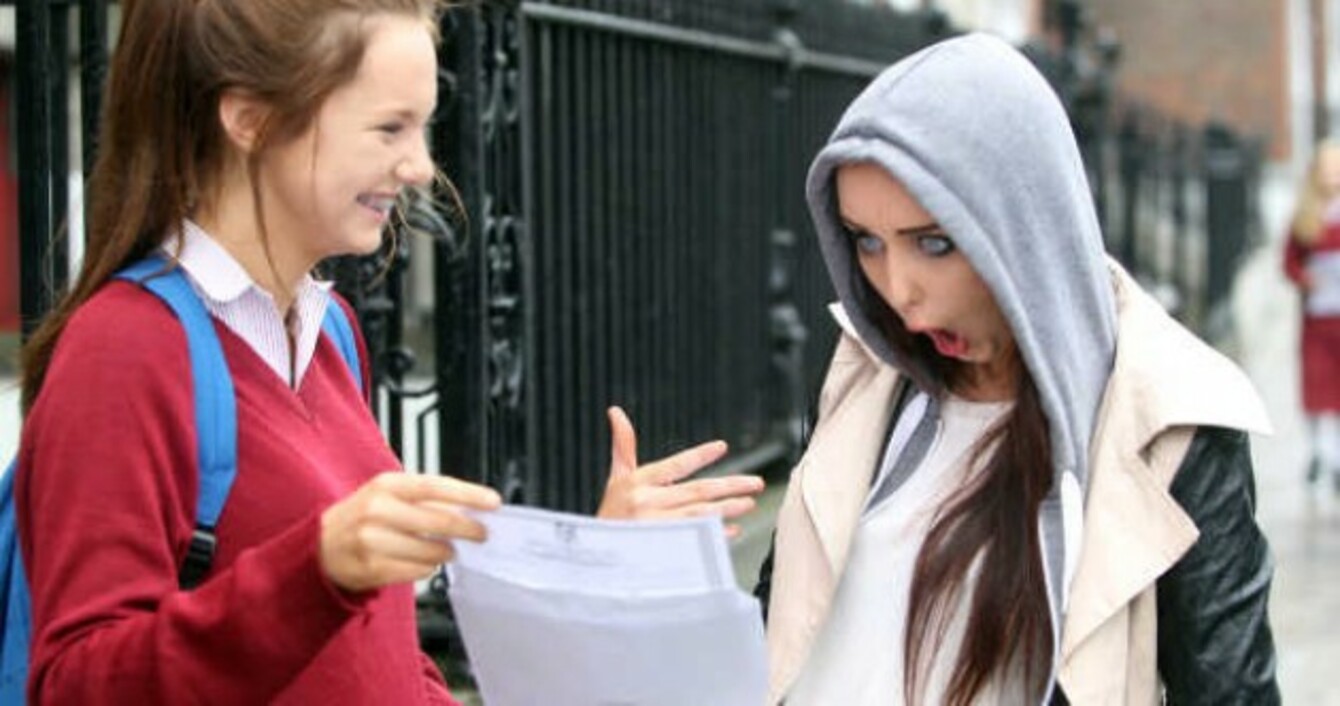 (This is a Junior Cert student, shown here with her sister, but we love this photo too much not to include it.)
Image: Sam Boal/RollingNews.ie
(This is a Junior Cert student, shown here with her sister, but we love this photo too much not to include it.)
Image: Sam Boal/RollingNews.ie
THE LEAVING CERT is set to get a major overhaul with a new CAO points system that reduces the number of grades from 14 to eight.
The new points scale, first announced in April, was confirmed by education minister Jan O'Sullivan at a launch today.
Bonus points will still be available for higher-level maths under the revised scale, which will apply to students entering fifth year this week.
Additional points
Another major feature of the reforms is the awarding of CAO points for higher-level grades in the new H7 band, which comprises marks between 30% and 40%.
Under the current grading system, students are awarded no points for higher-level marks below 40%.
Students who achieved an E grade (25-39%) under the current scale will be awarded an additional 37 points due to the change.
The extra points will be valid for entry into higher education from 2017.
Minimising random selection
Points will no longer be awarded in steps of five and 10, something the Department of Education says will reduce the likelihood of students achieving the same overall points score.
"The new scale has been designed to minimise random selection for third level entry, which can be a source of huge frustration for students and their families," O'Sullivan added.
It will also reward students who aim higher, both where they take the risk of sitting a higher level paper and for succeeding in those papers to a high standard.