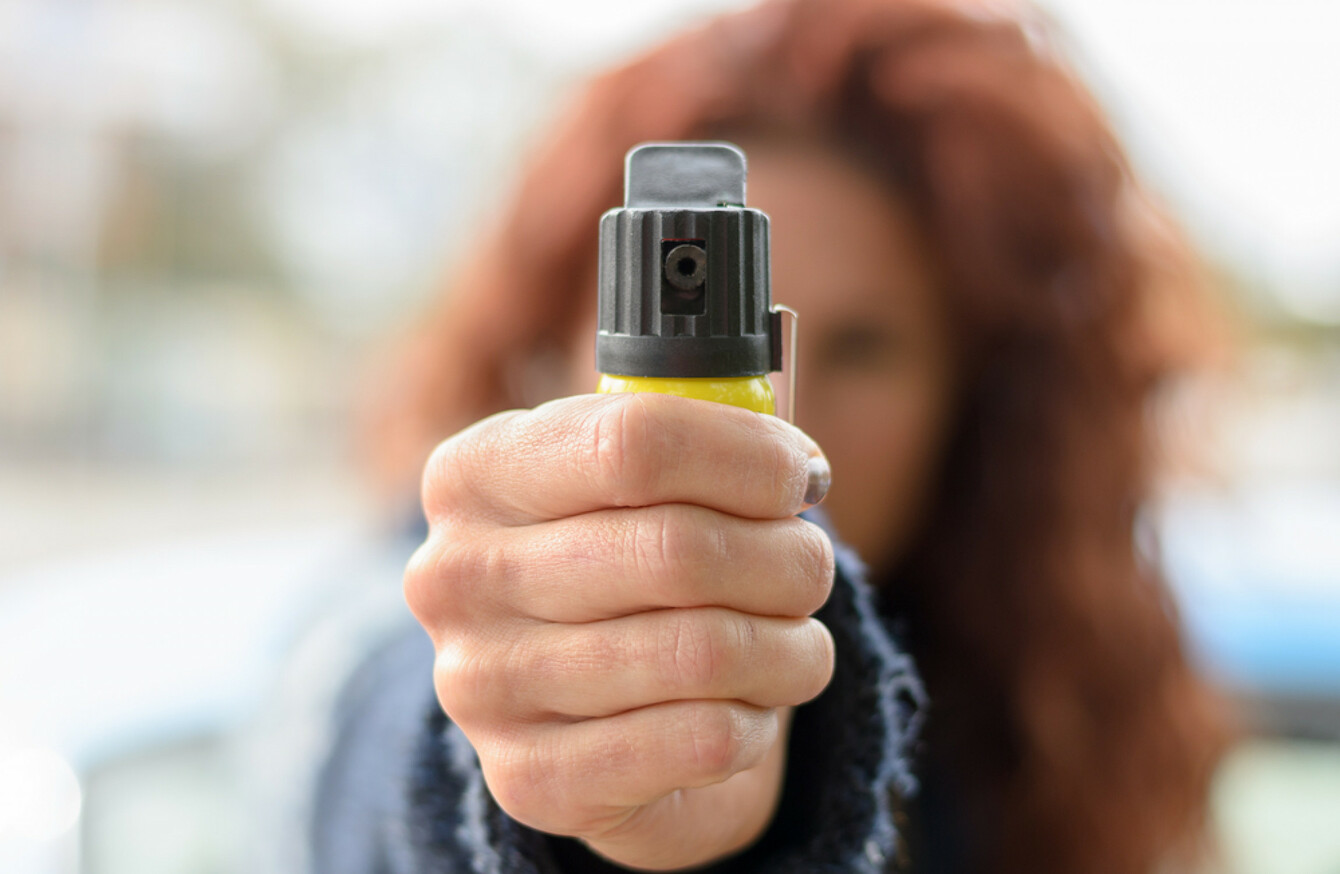 Image: Shutterstock
Image: Shutterstock
THE GOVERNMENT HAS no plans to legalise pepper spray and tasers, which can be used as self-defence tools.
Justice Minister Charlie Flanagan told the Dáil last week that those tools are considered prohibited under the Firearms Act 1925, in response to a query from Independent TD Michael Fitzmaurice.
"A prohibited weapon is defined as a firearm under the same Act, and accordingly the restrictions that apply to firearms in the Firearms Acts apply to pepper sprays and electroshock weapons. I have no plans to amend these provisions."
In an interview with TheJournal.ie, Fitzmaurice had said that people should be allowed to use whatever means necessary to protect their homes, including pepper spray and tasers.
I am a firm believer that if someone comes into your house in the middle of the night, they are not coming in for a cup of tea, and whatever you have to take them on with, I wouldn't have any sympathy for them.
The Roscommon-Galway TD said Dublin and rural Ireland could not be policed in the same way.
"I see people, when it gets dark at night, locking the doors, locking, locking, locking – they are afraid to let anyone in. It is a big issue around the country."
Fitzmaurice had put the question to the Department of Justice "in view of recent reports that members of An Garda Síochána have used pepper spray more than 500 times in 2017″.
This was from a story from the Irish Times, which reported that members of An Garda Síochána used pepper spray 502 times last year.
The figures were contained in a submission of the Garda Síochána Ombudsman Commission to the Commission on the Future of Policing, seen by the Irish Times.
In response to Fitzmaurice's Dáil question, Minister Flanagan added that An Garda Síochána made a number of considerations when deciding whether to grant licences for the possession, use or carriage of firearms.
In September 2009, the Garda Commissioner issued revised guidelines in relation to the operation of the firearms legislation. Those guidelines state that:
"The protection of life and property is a function of the Garda Síochána and civilians are only entitled to use reasonable force to protect themselves and their property.
The combined effect of this means that there is no justification for seeking to possess a firearm for purposes of personal protection or protection of property.
When assessing an application for a firearm certificate, a superintendent or chief superintendent should not take into account as part of a 'good reason' a reference to personal protection.