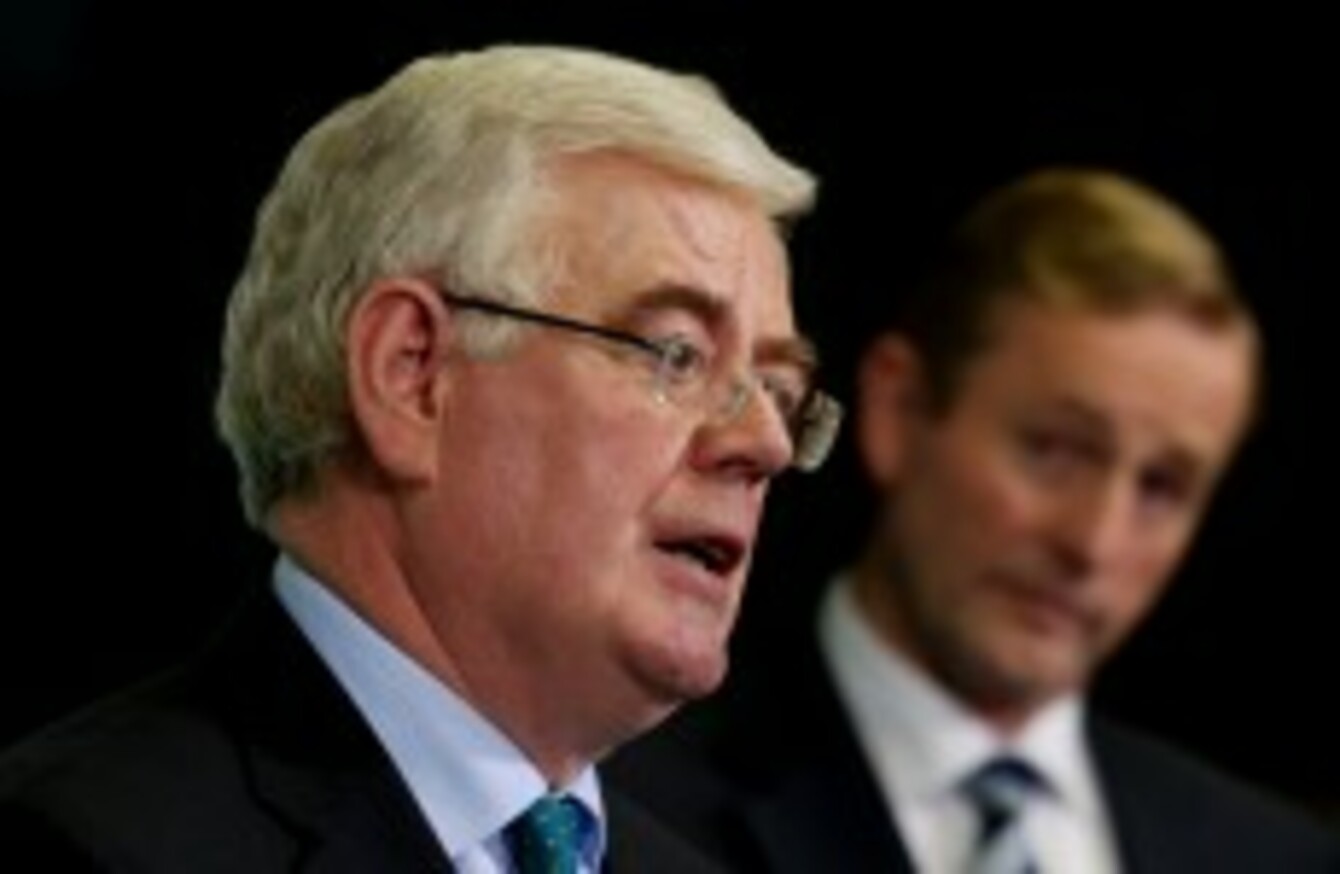 Enda Kenny and Eamon Gilmore
Image: Niall Carson/PA Wire/Press Association Images
Enda Kenny and Eamon Gilmore
Image: Niall Carson/PA Wire/Press Association Images
THE FINAL DETAILS of the Budget are being hammered out at a special Cabinet meeting in Government Buildings this evening.
The Taoiseach Enda Kenny arrived for the meeting earlier and, speaking to the media, he said that much had been agreed on but that there would have to be a collective decision on all measures.
A source close to the discussions said that all departmental budgets would be discussed briefly but that health and social protection are two areas where work still needs to be done.
The Tánaiste Eamon Gilmore said that the final stage of the Budget can "often be difficult".
The meeting is underway now and is set to continue for several hours but earlier Ministers were not expecting a particularly late night.
Arriving at Government Buildings earlier today, Minister for Health James Reilly said that every line and item of the health budget had been looked at.
Earlier today, he said on the RTÉ radio that the health budget shortfall would be less than €200 million and said that it would not be "remotely close" to the €500 million that was previously mentioned.
The details of the Budget will be announced in the Dáil on Tuesday afternoon by the Minister for Finance Michael Noonan and Public Expenditure and Reform Minister Brendan Howlin.
- additional reporting Hugh O'Connell