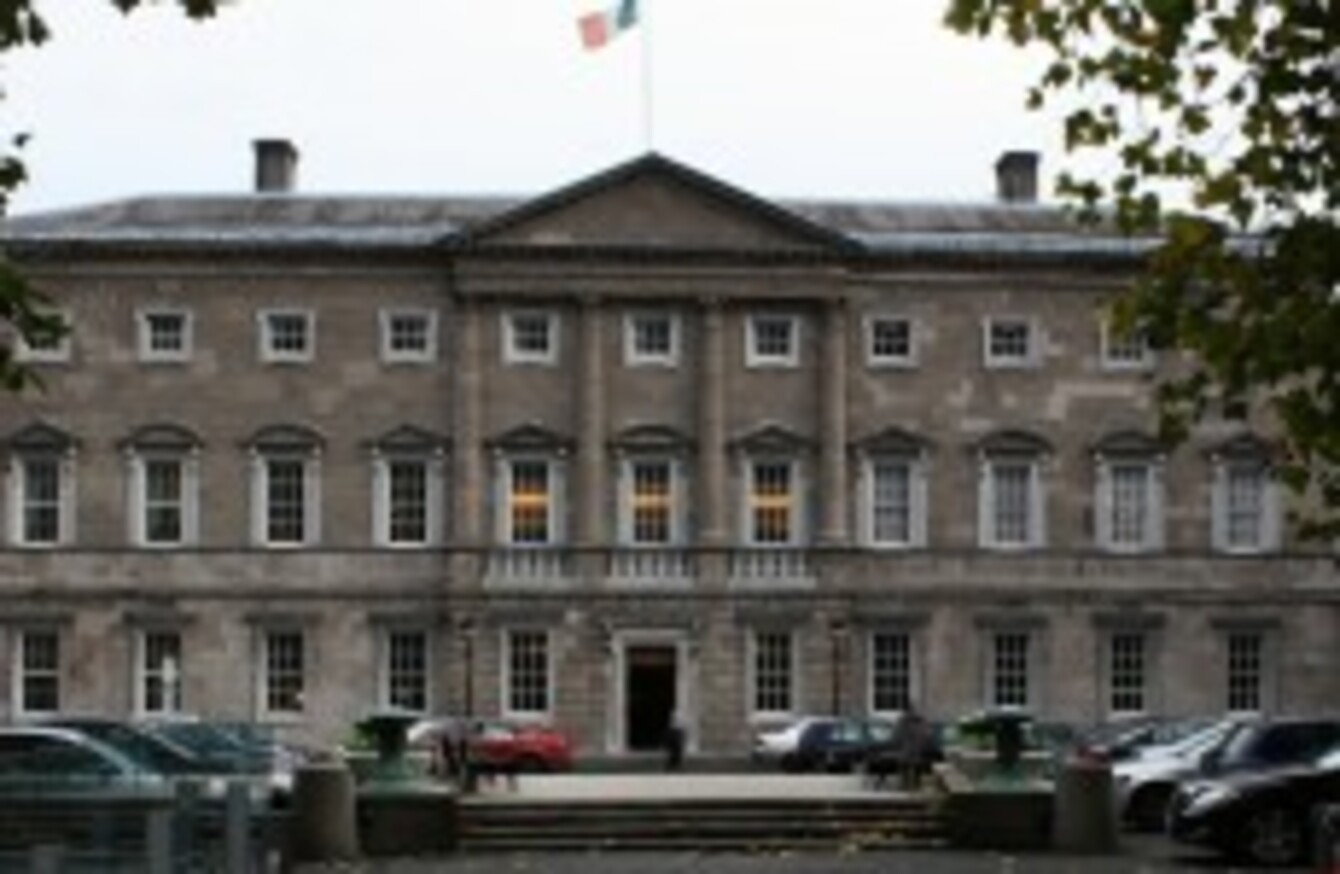 Image: Wikimedia Commons
Image: Wikimedia Commons
Updated 6.53pm
OVER 1,800 ATTEMPTS to access pornographic websites were made at Leinster House in a four-month period, TheJournal.ie can reveal – though none of these applied to TDs, Senators or their staff.
For reasons of 'privacy and confidentiality', no log is kept of browsing data for members, so only attempts by staff of the Houses of the Oireachtas, visitors, contractors and journalists are included.
Details of blocked websites, released through a Freedom of Information request from this website, include a number of escort and 'hook-up' sites.
Though some 3,062 blocked attempts were recorded from 17 May to 13 September 2013, 62 per cent of these were found to be related to spyware, malware or viruses.
'Local hook-ups'
Analysis of the remaining sites, revealed attempts were made to access a number of Irish escort websites including escort-ireland.com, as well as sites aimed at finding "local hook-ups in your area".
One attempt was made to access a website that contained images of "hot naked teenage girls", though the website specified that they were all over the age of 18.
There were also two attempts made to visit a site that showed women performing oral sex and several blocks on a website offering live webcam streams.
However the Houses of the Oireachtas stressed that some of this data may have been generated by automatic links from other sites via pop-ups, for example, or sites that auto-refresh.
Privacy and confidentiality
The log contains only information in relation to blocked access attempts made by staff of the Houses of the Oireachtas Commission, journalists, visitors and contractors.
The Houses of the Oireachtas Service has said "no log exists relating to browsing by members, their staff or party staff" for privacy and confidentiality reasons.
There were also a number of incorrectly catagorised sites, for example, the website for St Patrick's mental health services and a website offering support to the families of gay people.
A spokesperson for the Houses of Oireachtas said it operates a strict policy and when inappropriate usage is identified, it is investigated.
Once spyware, malware computer viruses and other technical issues are ruled out as being the cause for the traffic, these access attempts are dealt with through the formal disciplinary procedures.
It was confirmed that disciplinary action has been taken in the past where the policy has not been followed. But a spokesperson for the Oireachtas declined to give any further details.
First published 12.05pm
Like politics? Then why not 'Like' TheJournal.ie Politics on Facebook to keep up to date with all that's happening in and outside of Leinster House.