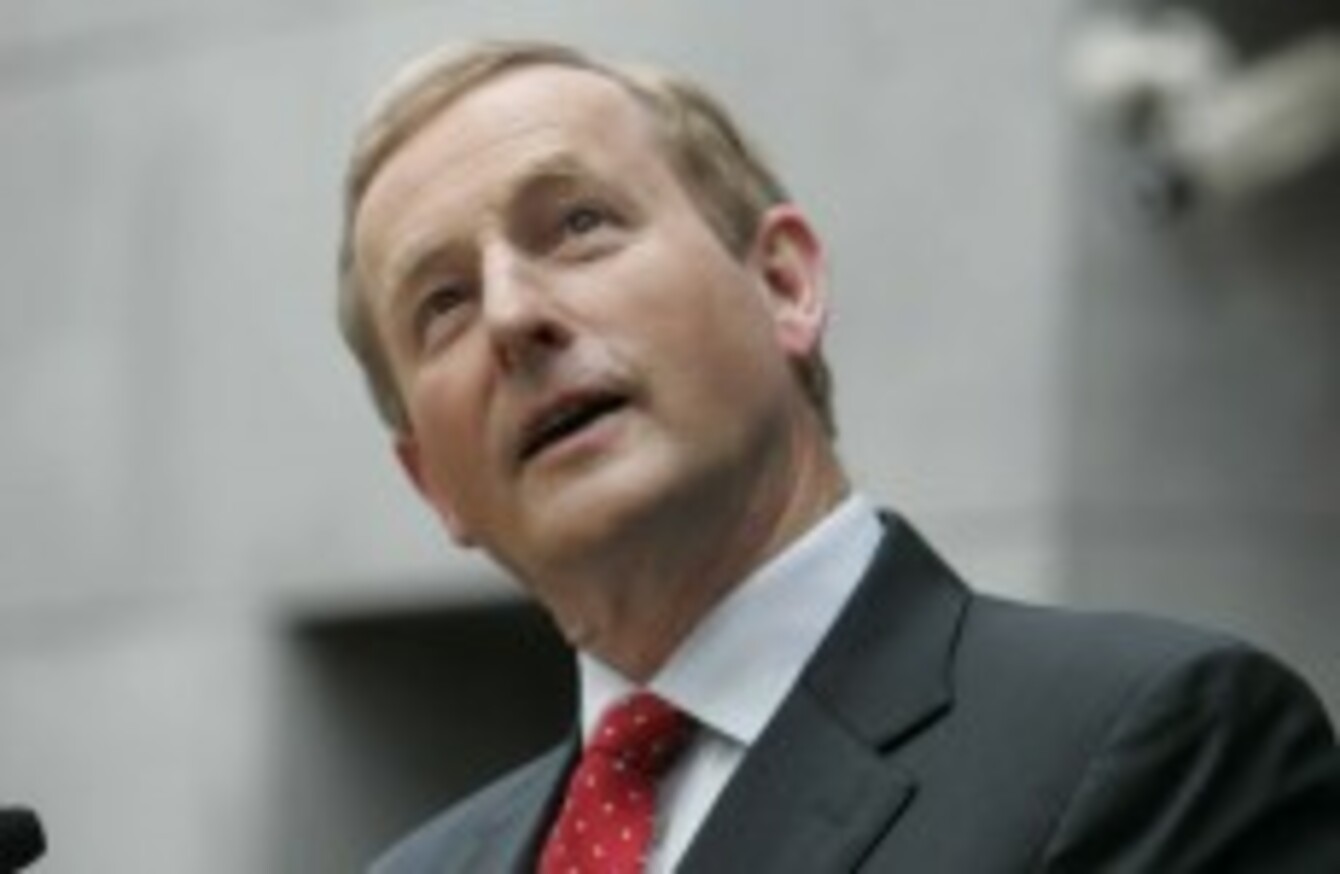 The Taoiseach had much to consider this week
Image: Mark Stedman/Photocall Ireland
The Taoiseach had much to consider this week
Image: Mark Stedman/Photocall Ireland
FIRST IT WAS Tuesday – though that was optimistic – then it was Wednesday, then it was Thursday and then finally it was Friday that we learned the make-up of the new Cabinet. 
It was a week in which Enda and Joan took their time and nervous handlers and spinners insisted there was no problem, no deadlines, no rush. The message was: everyone chill, we got this.
And all along the halls of Leinster House the poor TDs, some of whom hoped for – and some of whom expected – the call to serve, were looking nervous.
Plenty were wearing their best suits, one even admitting he'd donned the same one for three days in a row in anticipation of a trip to the Áras.
But alas there would only be a chosen few, a very small few and in the end the wait for the doling out of junior ministries goes on into next Tuesday at the earliest.
The truth was that for much of the week nobody knew much at all. Several conversations we had with deputies went a bit like this:
TD and TheJournal.ie simultaneously : "Well, any news?"

TD: "No."

TheJournal.ie: "Have you heard anything?"

TD: "Well, wait till I tell you… "
What usually followed was a long discussion about the latest, informed speculation. It was still speculation though.
Even ministers were in the dark, no calls, no hints. Although some had got that feeling. "I'm staying where I am," said one minister we spoke to who did end up staying where they were.
Others turned to humour:
'It's Joan'
In another outbreak of hilarity – or what passes for hilarity in Leinster House – one Labour TD roaming the halls on his phone passed us with a smile on his face pointing to the device and mouthing: "It's Joan." It probably wasn't.
All the while opposition deputies gleefully bounded around the place, occasionally asking journalists if there was "any white smoke?". They were care-free and all smiles, just enjoying the spectacle, and questioning what all the fuss was about.
By Thursday the hot anticipation had turned to frustration for many.
It became apparent that if it wasn't sorted out this week then it would lead to a weekend of a negative headlines about an indecisive coalition unable to get it's house in order. 
"It's getting f**king ridiculous at this stage. Silly," a Labour TD said. A Fine Gael deputy with an outside chance of promotion was of a similar view: "This is taking too long. All the lads are fed up."
Another Fine Gaeler worried about the impact on the narrative and more specifically how the Sunday newspapers and talk shows would handle the issue f the story moved into next week.
"We have to get this out, otherwise the Sundays will rips us," they said describing the situation as "crazy".
The Garth factor
Then there was the added Garth factor.
Truth be told, most of the country couldn't give a toss about the reshuffle in normal circumstances but in this week of all weeks the nation was convulsed by the country music star and the 'will he/won't he' play in Ireland this summer.
The story created a problem for the government too in that was dominating the headlines and bulletins and would continue to do so.
No one in government would want the announcement of a new front bench configuration and policy agenda for the next 18 months to be bumped into second place on the news bulletins.
That's perhaps why for a brief period around lunchtime on Thursday afternoon it was speculated that the reshuffle wouldn't be announced until next Tuesday.
Then all of a sudden later that afternoon, as grey clouds descended over Leinster House, there was activity and a brief half hour or so where apparently the deal was done and the reshuffle would be announced that night.
But then the heavens opened and that rumour went away.
It would be Friday.
And so it transpired but for those hoping of a junior ministry the wait goes on into next week.
Let's just hope they get those suits dry-cleaned this weekend.