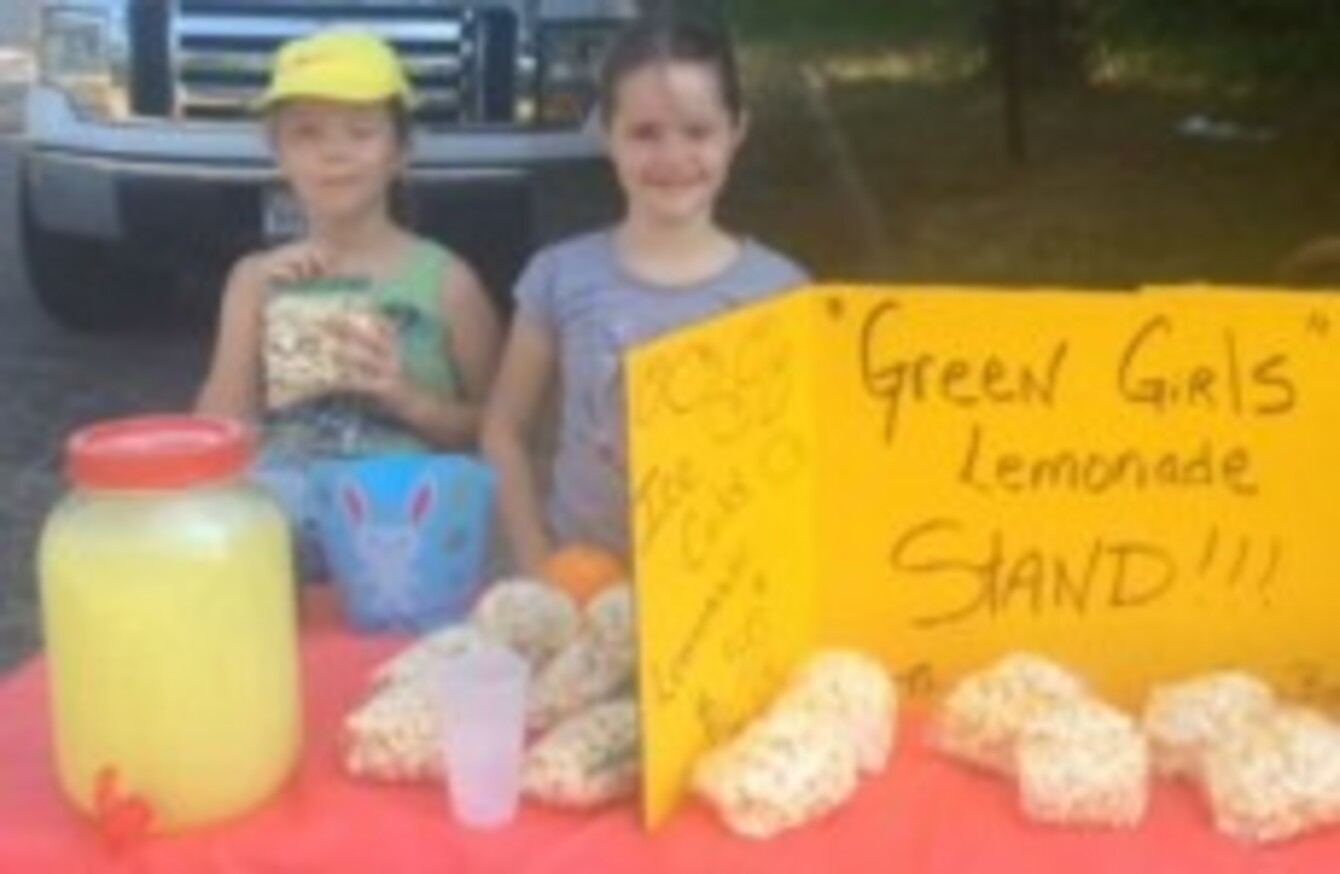 Image: KYTX TV
Image: KYTX TV
TWO YOUNG GIRLS in Texas had their lemonade stand shut-down this week – because they didn't have a proper health permit.
8-year-old Andria Green and her 7-year-old sister, Zoey, were offering lemonade for 50 cents and "kettle korn" for $1 from a makeshift stall, set up in their front yard in Overton – around 120 miles west of Dallas.
They were approached by a police officer, who asked the girls' mother, Sandi Evans, for a permit.
She wasn't aware they needed one, she responded.
"I was a little confused," Andria told TV station KYTX-TV.
The two girls wanted to raise money to bring their dad to a water park for Father's Day.
"Their father works in the oil field and is gone a lot, so this is something they wanted to do for him," their mother explained.
They are both little entrepreneurs.
A family friend later went to City Hall to get the required permit. Authorities waived the $150 fee, but said health department officials would needed to inspect the stand.
The incident, as you can imagine, caused quite a stir locally – with even the local police chief getting involved (he stuck by the officer, saying police had to follow state health guidelines).
The water park they had been planning on visiting, Splash Kingdom, donated free passes for the family, according to USA Today.
And the two girls said they planned to re-open their stall this weekend – offering drinks for free, and accepting donations.