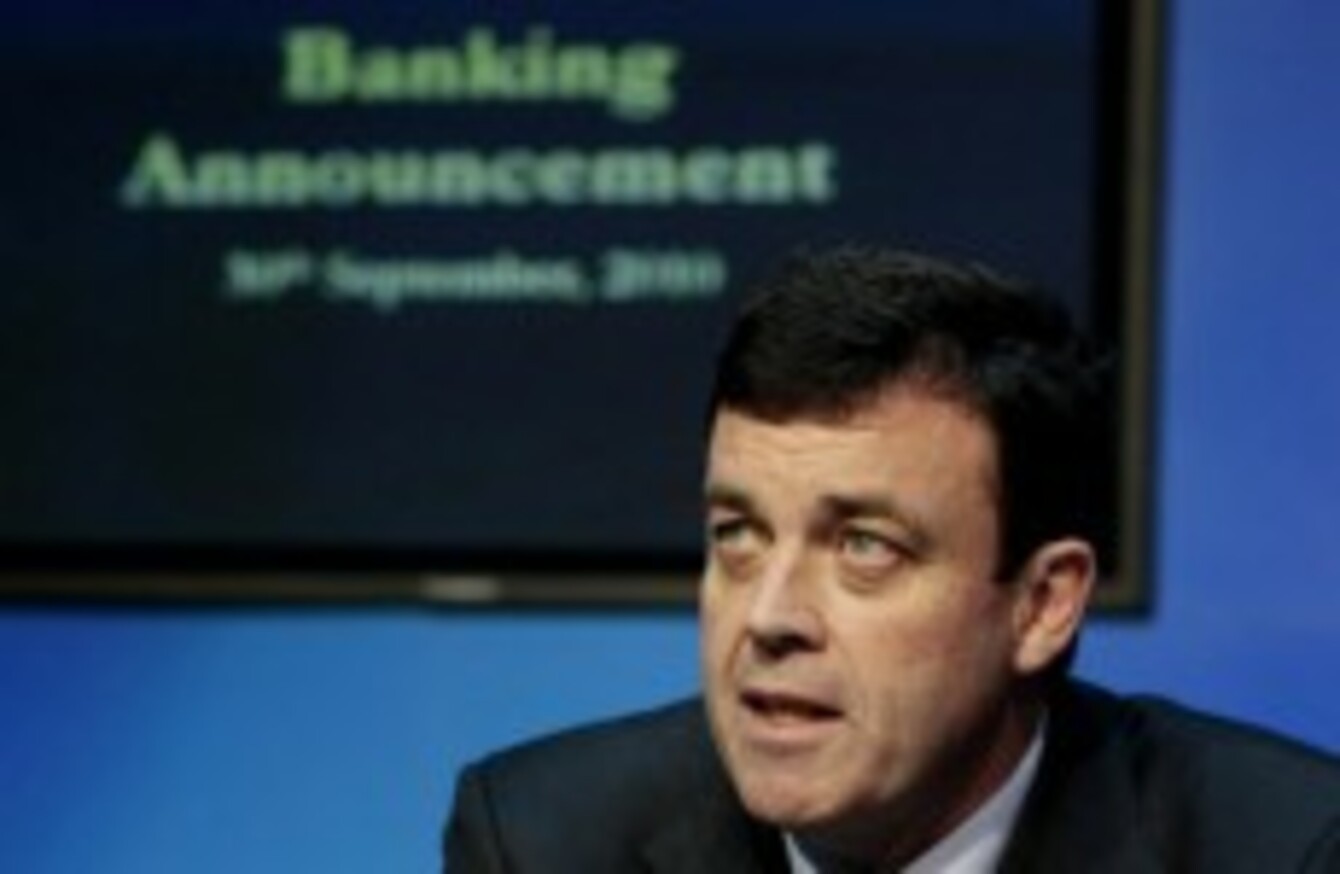 CITIGROUP INVESTORS JEERED, heckled and made chimp noises during a conference call with Finance Minister Brian Lenihan.
The call between Lenihan and between 200 and 500 investors, which was designed to calm fears over reports that the government may force bank bondholders to share some of the cost of the bailouts, rapidly descended into farce, the Daily Telegraph reports, forcing Citigroup to pull the plug on the event.
Lenihan had been speaking for less than two minutes, when a technical problem, which meant that the bank's clients were all able to be heard on the line, became apparent.
Some of the traders began heckling Lenihan and making what one banker described to the newspaper as "chimp noises".
Another shouted "Dive, Dive", while a third called out "Short Ireland" – a reference to the practice of short-selling.
As the call descended into chaos, one participant was heard to say "this is the worst conference call ever".
Citigroup officials quickly shut down the line, and resumed the conference call 20 minutes later, when Lenihan was allowed to make his address.
A spokeswoman for Citigroup admitted to the Telegraph there had been some "technical problems" with the call.
#Open journalism No news is bad news Support The Journal

Your contributions will help us continue to deliver the stories that are important to you

Support us now
The incident came as it emerged that a small group of hedge fund debt investors, including Roman Abramovich, were threatening to take Ireland to court over plans to its plans to offload some of the bill for the banking bailout to bondholders.
Lenihan reportedly offered some concessions to bond investors, saying the government had not "ruled out" making a market offer for their debt in Anglo, as well as other banks.But he is also understood to have added that the authorities would consider "market suspensions" in future, meaning the government could order the closure of bond and equity trading if it thought the market was threatening the country's financial stability.
It's not clear how successful Lenihan's attempt to calm investor fears was. One participant in the call told the Telegraph:
The call was a farce and as far as I'm concerned this is just another part of the mess Ireland has got itself into.