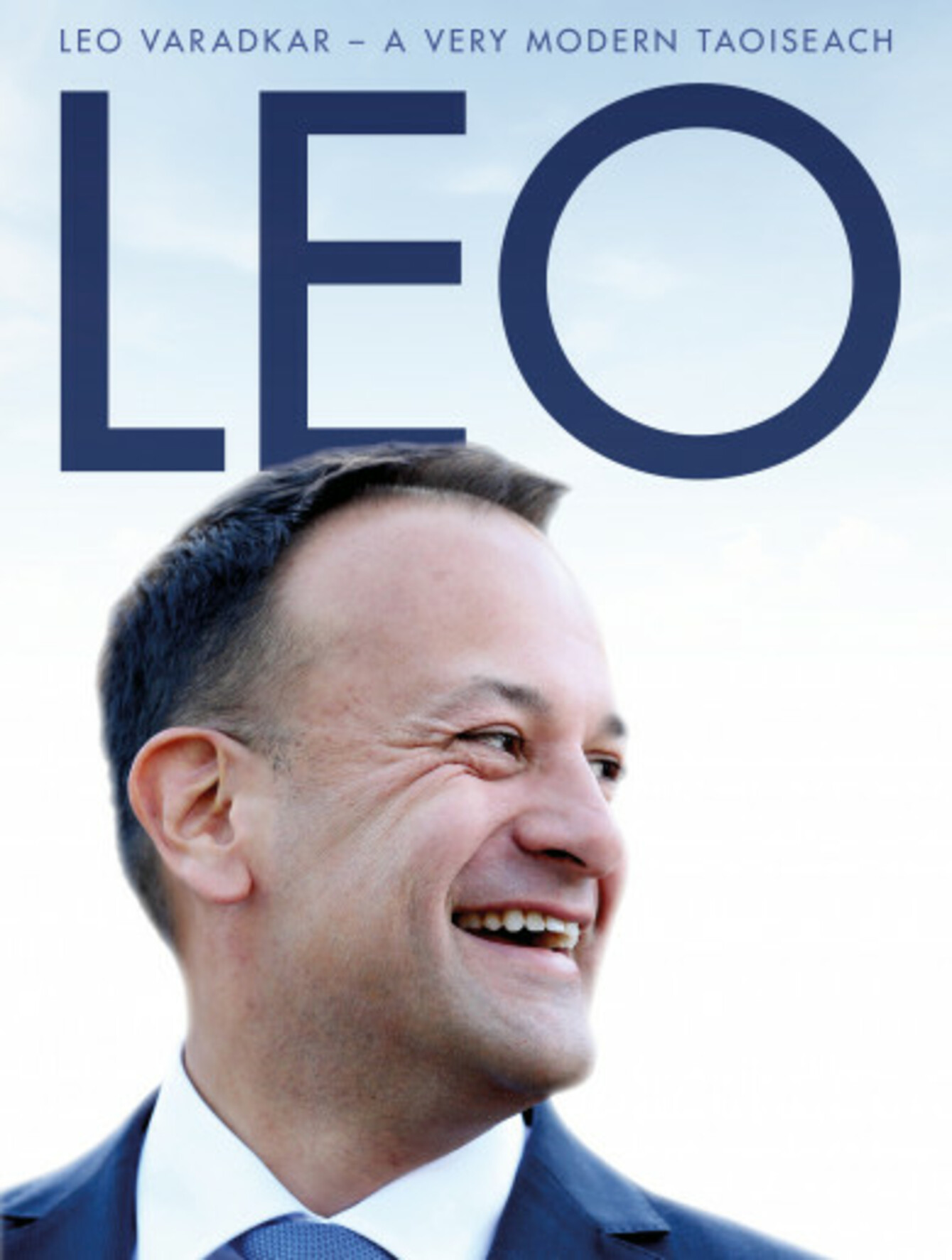 Image: Biteback Publishing
Image: Biteback Publishing
A TELL-ALL book about Leo Varadkar's rise to the office of Taoiseach has been published this morning. 
From how his parents met to a detailed account of the Fine Gael leadership contest, readers will be given an insight into the very private man who is Leo Varadkar. 
Friends, family and colleagues, along with Varadkar himself, have provided behind-the-scenes details of his life in Leo: Leo Varadkar – A Very Modern Taoiseach, written by Philip Ryan and Niall O'Connor. 
While the majority of the book focuses on the specifics of Varadkar's rise to power, a number of anecdotes about his personal life are scattered among the pages. 
So, what do we learn about the Taoiseach from this new biography? 
Mr and Mrs Varadkar
Although the book is about Varadkar, the first chapter doesn't focus on him, rather it looks at his parents' lives and how they came to meet each other. 
Ashok Varadkar, a native of India and a doctor by trade, moved to London in the 1960s, after he made the decision to gain a few years' experience in the international health systems. 
Similarly, the Taoiseach's mother Miriam boarded a ferry in 1967 and moved to a town just outside London, where she took up a job at Wexham Park Hospital. It was here she met Ashok, who was eight years her senior. 
The biography reveals that three years later, the couple were married in a Catholic ceremony in St Peter's Church in Maidenhead, not far from London. 
The book outlines a quirky fact about the wedding:
Coincidentally, the church is in Prime Minister Theresa May's constituency and is well-known to the Conservative Party leader. Little did the Varadkars know that one day in the distant future their only son would be working closely with the head of the British government. 
Fireworks
The book contains numerous chapters on Varadkar's childhood and teenager years.
While Varadkar was always at the top of his studies and exam results, even describing himself as a "swot", the authors said that he was never afraid to quiz his teachers. 
However, his biggest offence during his school days, the authors say, was bringing fireworks, which he had bought in Northern Ireland, into his school, King's Hospital, to sell to his classmates.
Young Varadkar was caught, however, and his paraphernalia was confiscated by a teacher. 
Speaking of his school days, he says:
I was never actually expelled or suspended or anything like that. I insulted a teacher or that sort of thing but never anything huge. Definitely, around fifth of sixth year, I started making more friends and would have gone to nightclubs, underage drinking, that sort of thing. 
Mars bars 
On numerous occasions throughout the book, Varadkar's liking for Mars bars is mentioned. 
The authors note that Clare Daly recalled once in the Dáil that he tended to sometimes arrive late to council meetings with a Mars bar and a can of Coke. 
Later in the book, it was mentioned that during late-night talks with two other TDs about his potential leadership campaign, Varadkar ate three Mars bars in a row after becoming peckish following a round of drinking. 
First thoughts of leadership
Early on in the book, an interview between RTÉ and Varadkar's mother Miriam is recalled. During the conversation, she had said that he had told a shop owner at the age of seven or eight that he wanted to be Minister for Health. 
So, it's clear that he had eyes on a top job from a very young age. 
However, it's revealed later on that Varadkar had first thought about becoming the leader of Fine Gael back when he was Minister for Transport. 
I didn't just wake up one day and decide 'Wouldn't it be great to become leader of Fine Gael?' It was something that was always a possibility from the time I became Minister for Transport, Tourism and Sport. Except we never knew if and when, under what scenario, it would arise. 
Hesitations of coming out
Details of Varadkar's struggle with coming to terms with his sexuality are disclosed throughout various stages of the book. 
Throughout his 20s, he showed little interest in having a relationship, with his sole focus on politics and his career. 
However, in the months leading up to Ireland's marriage equality referendum, Varadkar decided it was time to come out. Having told his family and some friends, he held discussions with his inner circle on the mechanics of coming out publicly as a high-profile figure. 
As is common knowledge, Varadkar opted to make his announcement on RTÉ Radio One's Sunday with Miriam. 
The book reveals that as the radio interview began on air, it became apparent to Miriam O'Callaghan and Varadkar's team backstage that he may be having hesitations over making the announcement. 
It's noted that Varadkar "rambled on" during the interview, before finally saying "I am a gay man". 
The authors note:
Varadkar rambled on, prompting his interviewer to look towards the production booth. Both [Nick] Millar and [Alan] Torney had their heads in their hands, wondering if Varadkar was now veering away from the most difficult public discussion he would ever have. 
The book is available now.