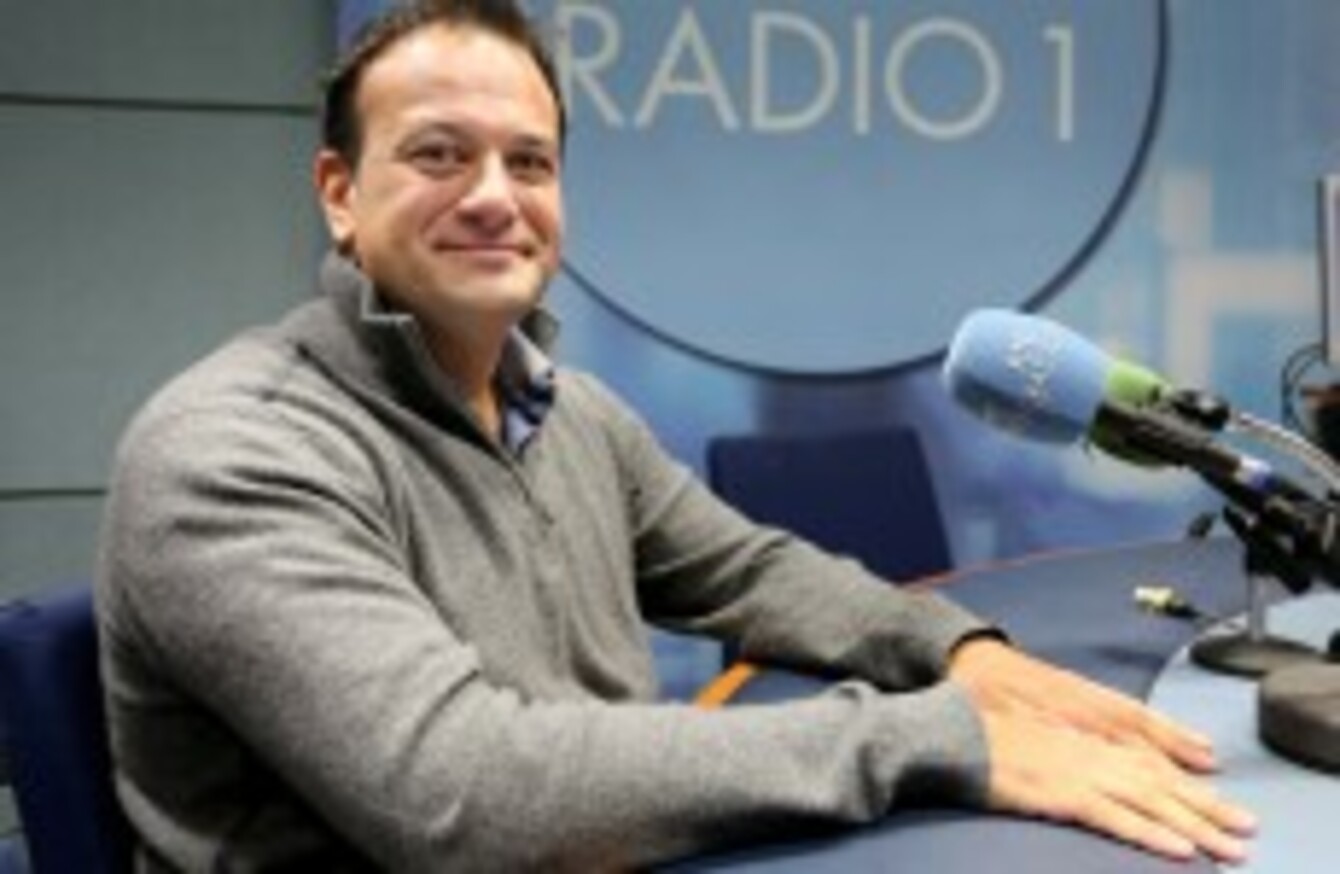 Image: Julien Behal/Maxwells
Image: Julien Behal/Maxwells
Updated 11.19 am
HEALTH MINSTER LEO Varadkar has spoken publicly about being gay.
Speaking to Miriam O'Callaghan on RTÉ Radio One this morning, Varadkar said that "it's not something that defines me".
The minister said that he "wanted to be honest with people" ahead of the forthcoming same-sex marriage referendum.
"I am a gay man, it's not a secret but it's not something that everyone would necessarily know, but it isn't something that I've spoken publicly about before," he said.
"It's not something that defines me, I'm not a half-Indian politician or a doctor politician, I'm not a gay politician for that matter, it's just part of who I am," he told O'Callaghan.
Varadkar said that has chosen to speak publicly about his sexual orientation now because he is now comfortable talking about it, but also because of political issues.
"We've legislation coming forward this year about surrogacy, for example, and also a decision has to be made on whether we lift or relax the ban on gay and bisexual men donating blood," he explained.
"What I want people to know, I've already tried to be honest with people. I've always been a straight talker, I trust people to the extent that I can be honest with them and I want people to know that any decisions that I make, on any issue, I make them according to what I believe is in the public interest and my own conscience."
"There is also a referendum coming up on marriage equality," he added. " I just wanted to be honest with people and I didn't want people thinking that I had a hidden agenda."
He says has always know that he was gay but hadn't given much thought to his social life or personal relationships until the last few years.
He said that he only told Taoiseach Enda Kenny that he was gay this weekend but that the Taoiseach already knew. Other colleagues like former minister Lucinda Creighton were also aware, he said.
Varadkar, who becomes the first openly gay minister, said that he hasn't given much time to his personal life until that last few years.
"I have a good social life but I hadn't given much time to my personal life, at least until the last couple of years. Now that all my friends are getting married and having kids."
"I always kind of thought that I'd be alone, and I was happy with that and its only in the last year or two that I've rethought that and made time for relationships and other people."
Asked if he now felt relieved that is sexuality is known publicly, "The short answer is yes," he said. "But I just hope that next week everyone will treat me the same. "
Interview in full on RTÉ Player.  Originally published 10.30am