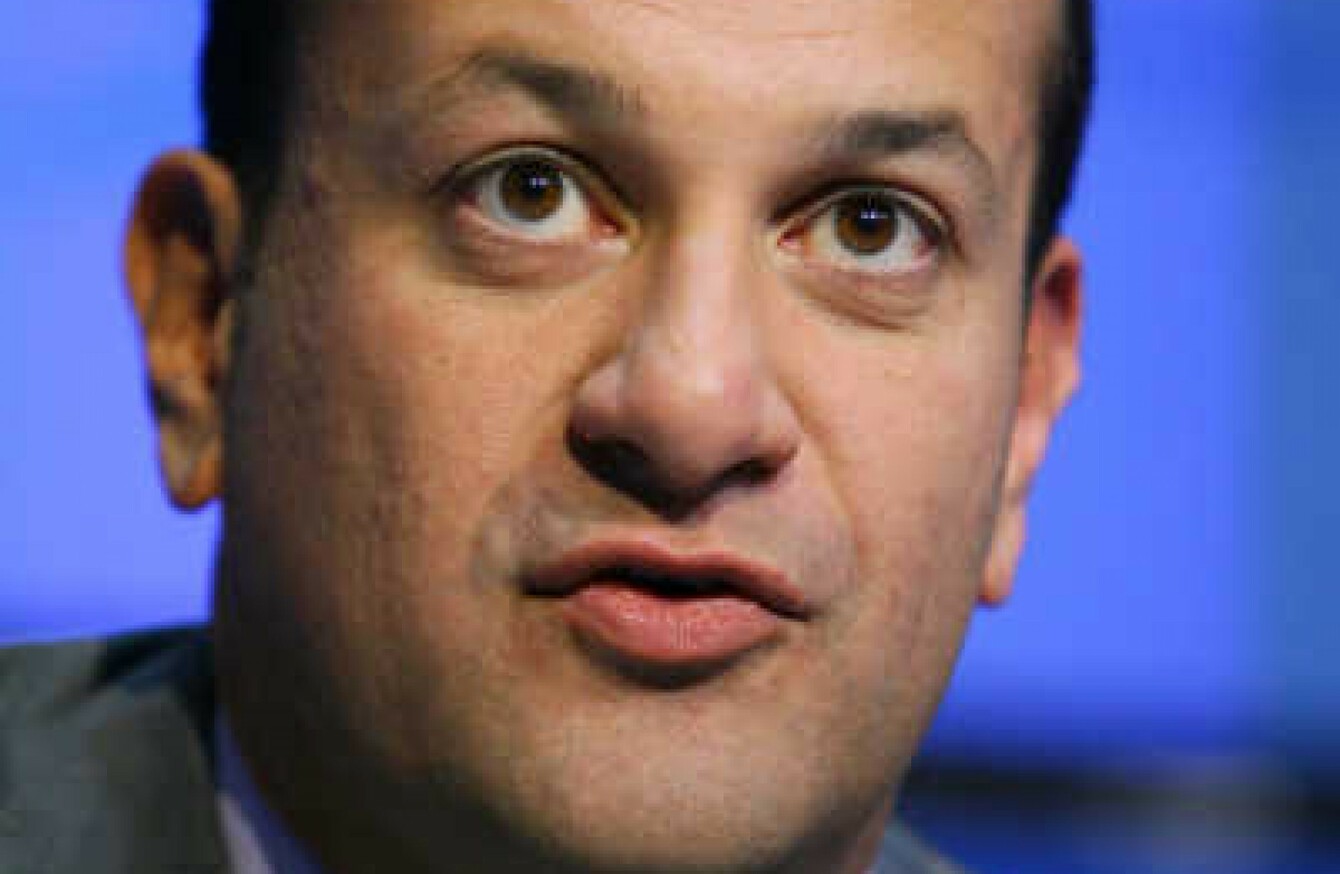 Image: RollingNews.ie
Image: RollingNews.ie
LEO VARADKAR HAS responded to criticism directed at him by former TD and justice minister Alan Shatter.
Earlier this week, when discussing Fine Gael's election campaign on Today with Seán O'Rourke, Shatter said: "Frances [Fitzgerald] would have been chairperson of the strategy committee; Leo [Varadkar] on – God help us – the communications committee, because the communications were a disaster."
Speaking on the same programme today, the health minister said Shatter was being "charming as always".
Varadkar said he was chair of a sub-committee on communications that made recommendations to the party before ceasing to exist last December.
He added that while he was not in charge of communications, "I'm not going to walk away from my share of responsibility for this election result. There are lots of people who will blame other people for the result."
Varadkar said he "didn't sign off on" Fine Gael's election slogan 'Keep the recovery going', and admitted the party "needed to humanise" its message.
In his own constituency of Dublin West, he changed the slogan to 'Bring the recovery home'.
Varadkar said Fine Gael's motto meant that the economy was recovering and if the party could stay in power they could continue working towards making sure more people benefitted from this, but that this might not have been clear.
He played down reports Enda Kenny's position as leader of Fine Gael isn't safe, saying the Taoiseach's "key lieutenants" are "fully behind him".
Varadkar refused to comment on whether or not colleagues had told him he might be needed to lead the party, only saying this scenario was "certainly not in the near future".
Water charges

Speaking on RTÉ's Prime Time on Tuesday, Agriculture and Defence Minister Simon Coveney said Fine Gael would be "willing to talk about water".
The next day he said scrapping water charges would be a "big mistake".
Varadkar said Coveney's comments were taken out of context, telling O'Rourke:
In fairness to Simon, you know, if you actually listen to what he said on Prime Time it's very different to the way it was interpreted … He signalled a willingness to talk, he didn't say we would get rid of water charges.
Fianna Fáil coalition?
Varadkar admitted the outgoing Fine Gael Labour government had been "resoundingly defeated" in the general election, but said it "certainly wasn't a wipeout for Fine Gael" who still have the most seats of any party: 50.
The health minister didn't rule out a Fine Gael minority government, but said this would require an agreement with other parties.
He said Fine Gael is focused on creating a stable government, and not one that would collapse in a few months, noting: "You can get nothing done that way."
We won't just stay in government for the sake of it, we won't be clinging to power.
On the potential of a coalition with Fianna Fáil, he said: "It would be extremely difficult, we don't trust each other as parties."
Varadkar also said he doesn't think there's "any desire among the people or politicians" for another election, but that might be what happens.