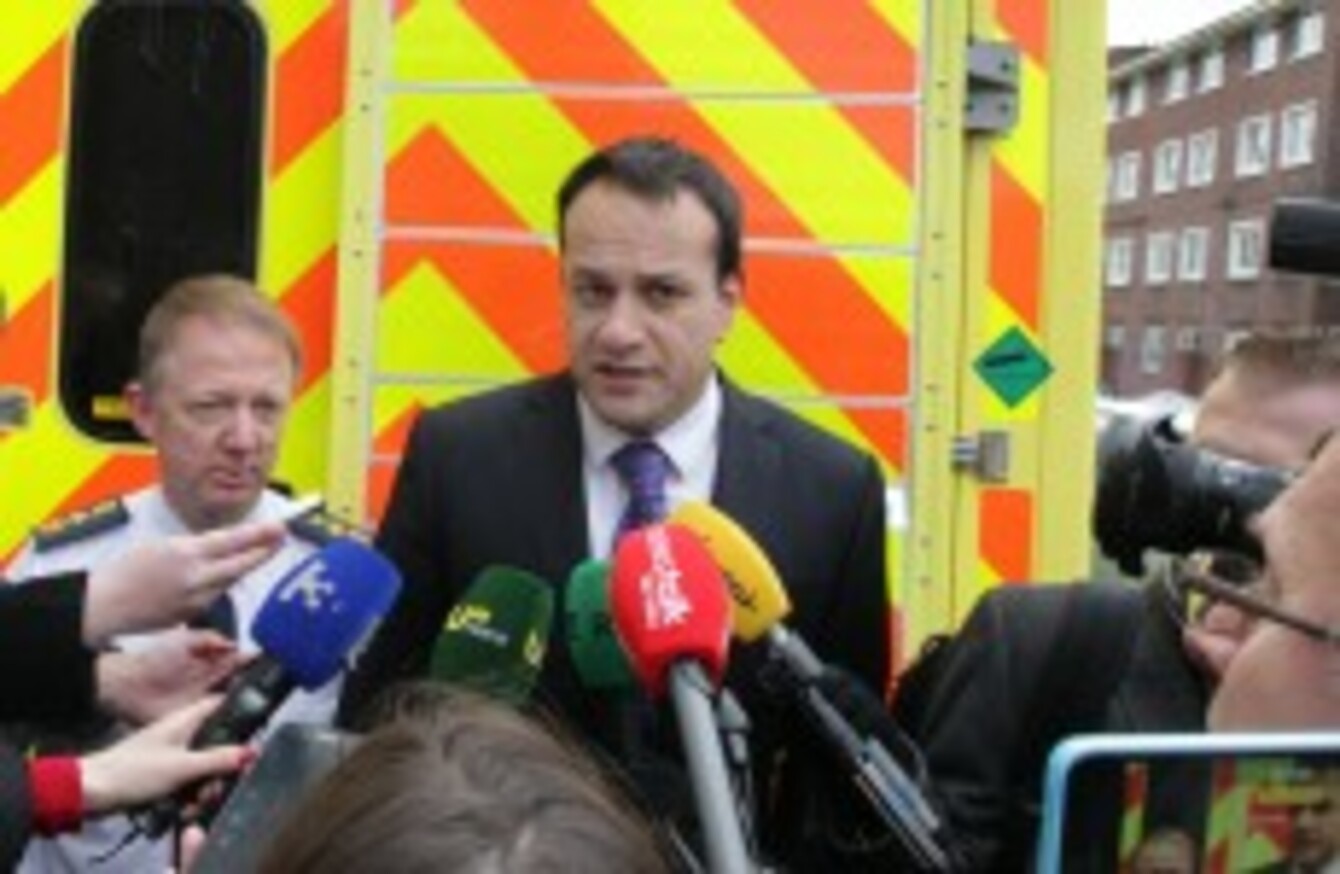 Leo Varadkar
Image: Mark Stedman
Leo Varadkar
Image: Mark Stedman
FIANNA FÁIL LEADER Micheál Martin has hit out at the Health Minister Leo Varadkar over the crisis in hospital Emergency Departments.
Martin said that the minister "needs to stop being a commentator and some sort of detached analyst" in the wake of the number of people on hospital trolleys hitting over 600 on a single day this week.
"I think it's an appalling situation," Martin, a former health minister, told reporters at the BT Young Scientist and Technology Exhibition in Dublin today.
"I think the government were given notice in the autumn that this crisis was going to happen. The Minister himself has now acknowledged that he knew before Christmas that this was going to happen and that the measures that he took were not adequate."
Martin said that Varadkar "needs to move with a far greater degree of urgency" and suggested that cuts to the Fair Deal nursing home scheme were a factor in the current crisis as elderly people were not being moved out of emergency care as quickly as they should be.
"It should have been prevented, it could have been prevented if the government had move quickly enough last year to prevent the crisis coming at this particular time," Martin continued.
He added that it was "not good enough" for Varadkar to say the crisis is likely to get worse in the coming weeks as is traditionally the case at this time of year.
Martin added: "He has a responsibility to roll up his sleeves and get involved here and make sure the measures he takes will have an impact unlike the measures he took before Christmas. 
Defending Varadkar today, his predecessor James Reilly said that the current incumbent has "a very difficult job to do".
"This is always a difficult time of the year and I would be fully supportive of his efforts to address the needs of people who find themselves in need of medical attention over the coming months," the Children's Minister said at the same event. 
Reilly said that as he is no longer the minister he could not answer questions as to why the crisis has gotten even worse than it was under his tenure when he promised that the number of patients on trolleys would never hit 569 on a single day ever again.
He said that it was "a very complex area" but one "that Minister Varadkar, I have no doubt, will put his full attention into resolving".
Sinn Féin leader Gerry Adams blamed the current crisis on the government's austerity measures, saying: "If you cut nurses by 2,724 and nursing home beds and long term care placements by 2000 then you are going to have a crisis.
"If you destroy homecare packages, the community support and public nursing homes then you should not be surprised to be in this shameful situation."