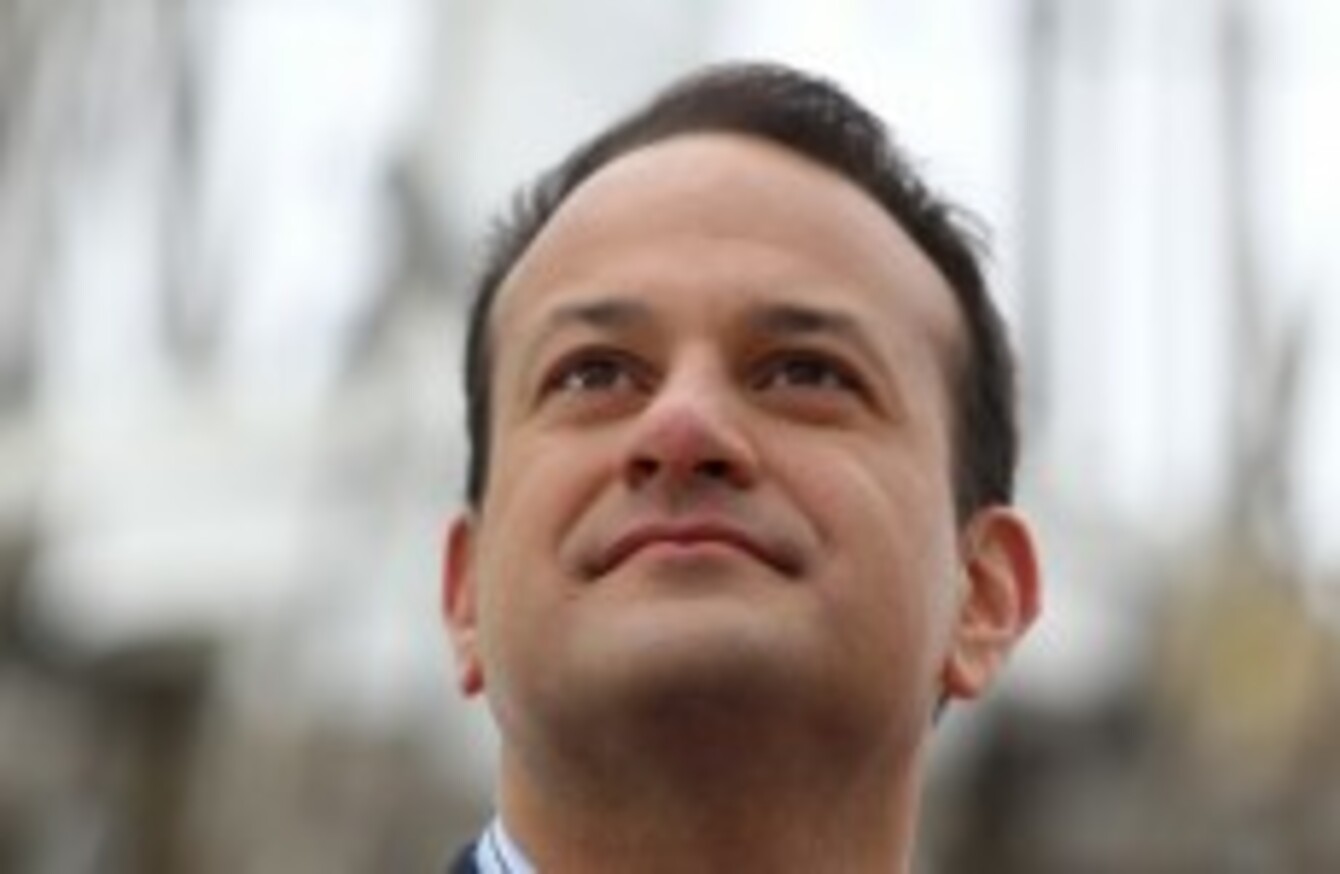 Image: Sam Boal/Photocall Ireland
Image: Sam Boal/Photocall Ireland
LEO VARADKAR'S SEXUALITY has never been a secret to many of those working in the Leinster House bubble.
Lots of people knew, although there were plenty who didn't. One Fine Gael TD was was visibly surprised to learn about it when told late last year.
For those that did know, the widely-held view was that it was no one's business except his own. But at the same time there was a feeling that if Varadkar wanted to be leader of Fine Gael and potentially Taoiseach he would have to deal with the matter publicly at some point.
Such a situation is hardly ideal, nor should it arise in a properly functioning and equal society.
But then this is Ireland, a country where homosexual acts were criminal less than 25 years ago and where there is a constitutional ban on abortion of any kind, even in the most heartbreaking and tragic cases. Socially, we're not as liberal a society as some of us like to think, nor have we made the kind of progress that some believe we have.
So the announcement of the country's first openly gay cabinet minister was always going to be a thing.
An RTÉ radio interview was always envisioned, the only surprise yesterday was that it was Miriam O'Callaghan and not Marian Finucane, but it's reported this morning that O'Callaghan had been chasing a more personal interview with Varadkar for sometime.
A person's private life is exactly that. The chances are there are are more than the now four openly gay TDs working in Leinster House. Will we find out about them? Maybe. Does it matter if we don't? Absolutely not.
Those who have spoken publicly about their sexuality have done so for a variety of reasons. But as Labour TD John Lyons told TheJournal.ie in an interview last month: "I would like to see a day when I don't have to talk about those type of things at all."
That day edged a little closer yesterday with Varadkar's searingly honest and forthright interview with Miriam O'Callaghan yesterday.
"It's not something that defines me, I'm not a half-Indian politician or a doctor politician, I'm not a gay politician for that matter, it's just part of who I am," he said.
But the fact is that Varadkar will always be known as the first openly gay cabinet minister in Ireland. He could yet become  the first gay Taoiseach. It will not define him, nor should it, but it will always be noted.
This is because Ireland is a country still grappling with the enormous social change of the past 25 years. Later this year a debate and referendum on the question of legalising same-sex marriage will take place.
People on both sides are fearing what could be a brutal and divisive campaign that will bring out extremes on both sides. Though opinion polls show huge support for the referendum's passage many believe it will be a lot closer in the end.
The Yes side believe that Varadkar's decision to go public about his sexuality will boost the campaign but if they want to win it should not be about personalities but evidence-based arguments. There is a degree of complacency on the Yes side that needs to be tackled now if they want the referendum to pass.
As for Varadkar, what happened yesterday was fundamentally a good thing for the country, a seminal moment in Irish public life.
But hopefully it will be the last time a minister has to do such an interview.