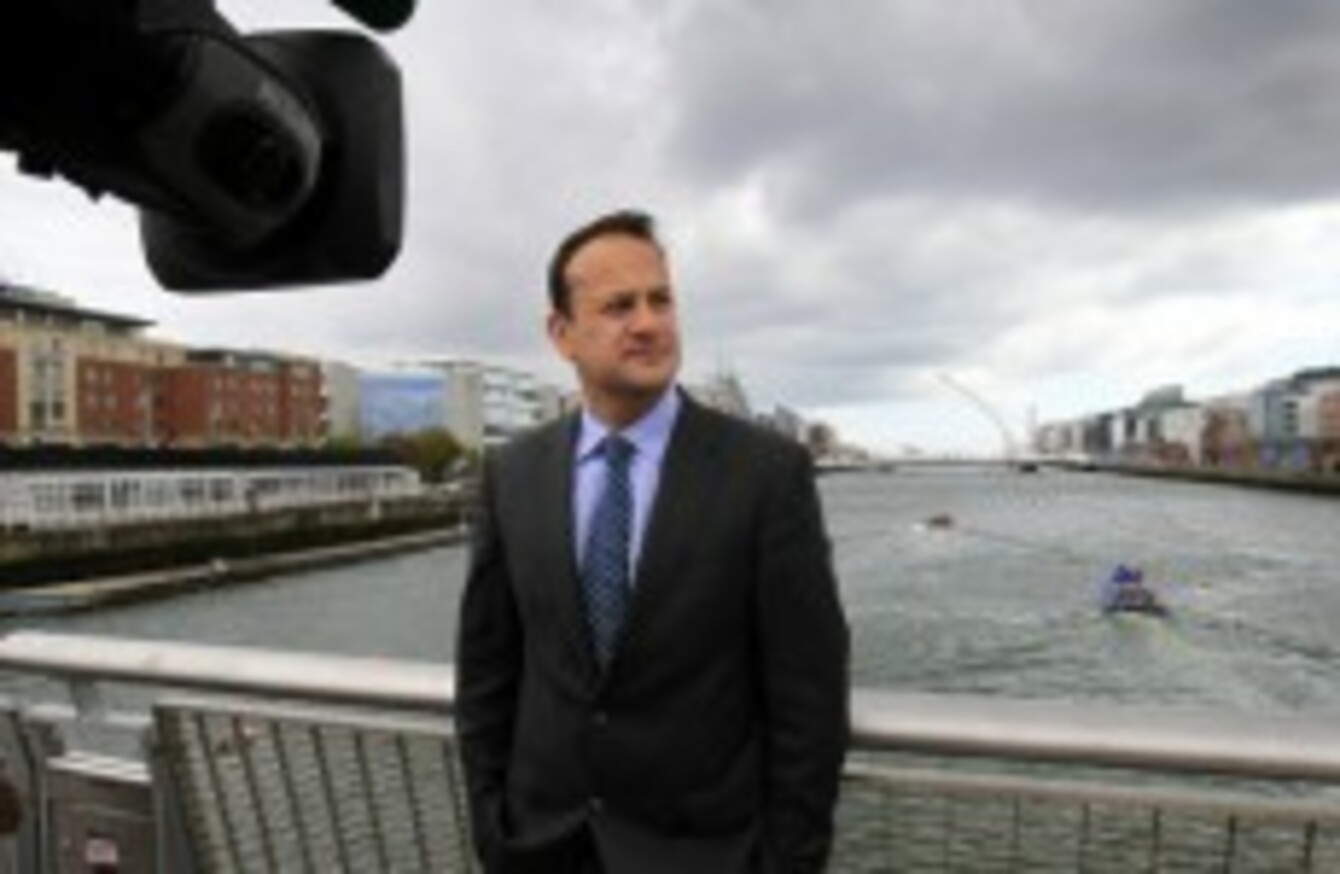 Image: Julien Behal/PA Wire
Image: Julien Behal/PA Wire
THE TRANSPORT MINISTER has denied an accusation that he has handed roles on semi-state boards to "political cronies".
In 2011, Varadkar appointed Henry Minogue to the board of Bus Eireann. Minogue was recently selected to contest the local elections as a Fine Gael candidate in Castleknock, Varadkar's own ward.
The Sinn Féin candidate in the area, Natalie Treacy, says that the nomination was a signal that Fine Gael had not broken with politics of old.
"Fine Gael promised us a different kind of politics, Minister Varadkar has clearly shown with this appointment that it is business as usual.
"The Minister and Henry Minogue can dress it up whatever way they like, but I think the people of Dublin West will find it strange that Minister Varadkars Fine Gael pal in Dublin West got the appointment ahead of others".
Eminently Qualified
A spokesperson for Varadkar, however said that Minogue had applied through an open process and is "eminently qualified" for the position.
"Shortly after coming to office, Minister Varadkar instituted the practice of advertising for expressions of interest for appointment to State boards under the aegis of the Department. This Department was the first of the new Government to do so. A renewed request for expressions of interest was made on 31st January 2013.
"Henry Minogue applied through this process.
"In every case where expressions of interest are concerned, close consideration is given to individuals appropriate to promoting good governance at board level, and with experience or qualifications in finance (including audit capability and/or project assessment), law, corporate governance, marketing, IT, or with experience relevant to the transport, tourism and sports sectors.
Mr Minogue is a telecoms executive and Vice President of a major Irish company, who ran his own company for nine years. He is eminently qualified for the position.
Varadkar himself says that Sinn Féin should look at their own record in the North.
"A very large number of sinn Fein supporters serve on state boards in Northern Ireland. I would like to get her view on that issue."