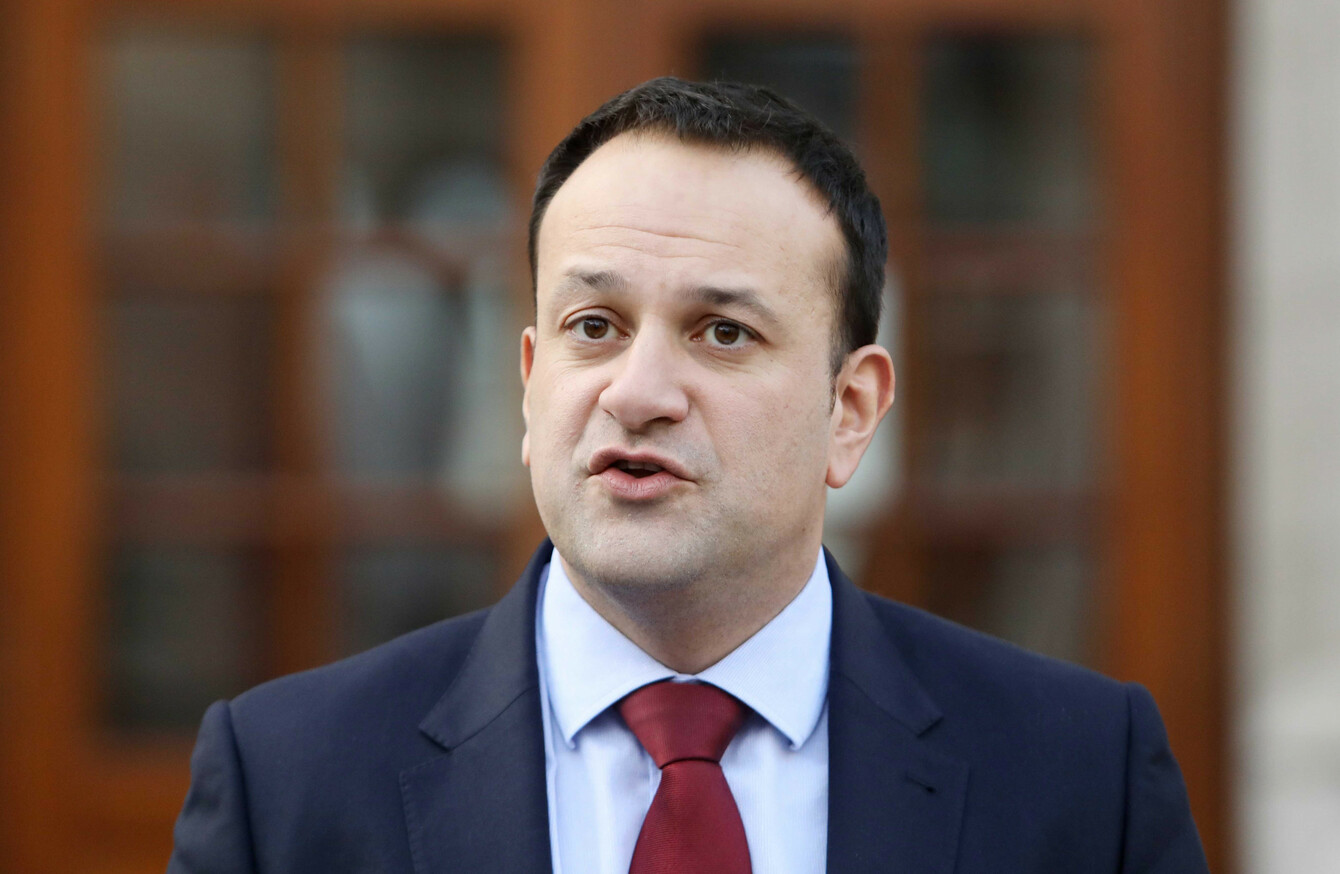 Leo Varadkar
Image: Leah Farrell/RollingNews.ie
Leo Varadkar
Image: Leah Farrell/RollingNews.ie
TAOISEACH LEO VARADKAR has defended the government's decision to set the digital age of consent at 13, saying it was based on advice from children's charities and the Children's Ombudsman.
However, he said he understands that the issue is a cause of concern for parents.
The digital age of consent, which was agreed by the Cabinet last summer, refers to the age from which it is legal for data controllers to hold data gathered on children and teenagers. For children under the age of 13, parental consent will be required.
It could be argued that 13 has been the de facto age of digital consent for some time in Ireland – it's the minimum age for setting up a Facebook account, for example. However, the age had to be officially set before the EU General Data Protection Regulation comes into effect on 25 May 2018.
Keeping children safe online has been in the spotlight recently after a number of high profile cases, and Communications Minister Denis Naughten recently said the government is moving towards appointing a Digital Safety Commissioner.
Speaking today, Varadkar said: "We need to protect our children, that is always the most important thing, and protect them from predators who can now use the internet to get access to children."
Summit
The Taoiseach said Naughten is organising a summit that will be held in March and bring together stakeholders such as the gardaí, education providers and tech companies to "put together a package of measures and make sure that our children are kept safe from people who use the internet to harm them".
We have to be open to any proposal that is made but, as is always the case, when you consider making something illegal you have to consider the penalties and I can't imagine prosecuting an 11-year-old for having a phone.
"The the question is then, do you prosecute their parents? So it's the type of thing we have to think through and I can understand the need for action in this area, but we need to ensure it is proportionate."
Last week, a Dublin man who possessed thousands of images of child sex abuse and coerced young girls to send him sexually graphic pictures and videos of themselves was jailed for seven-and-a-half years.
Matthew Horan, 26, used Skype, Snapchat, Instagram and Kik, an anonymous instant messaging application, to send and receive the images from six identified child users in Ireland and nine unknown users around the world.
With reporting by Christina Finn