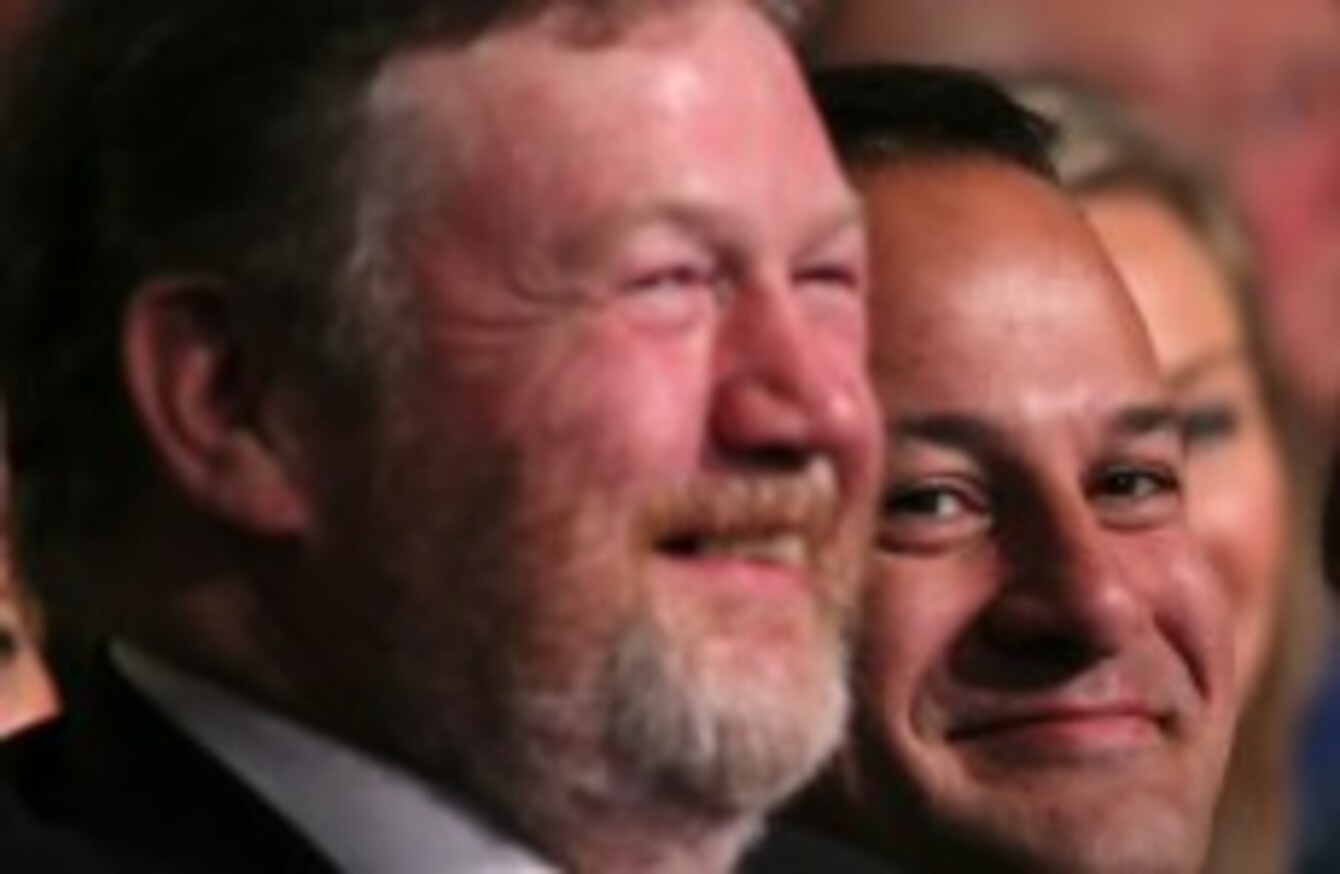 Health Minister James Reilly and Varadkar at the Fine Gael conference in Limerick last October.
Health Minister James Reilly and Varadkar at the Fine Gael conference in Limerick last October.
TRANSPORT MINISTER LEO Varadkar has said that he would not turn down the opportunity to become the Minister for Health, but has insisted he would "love to stay where I am".
Taoiseach Enda Kenny's planned reshuffle next year has led some, including the Irish Examiner this morning, to suggest that Varadkar could be in line to replace James Reilly at the Department of Health.
Speaking on RTÉ's Morning Ireland, Varadkar said that this was "news to me anyway" saying he had not had any conversations with the Taoiseach, and adding: "But I have to say, I think James Reilly is doing a very good job there."
He said he had a lot of objectives next year that he wanted to carry out in the Department of Transport, Tourism and Sport, but quoted Michael Collins in saying "we govern to serve not to rule."
"I am willing to serve anywhere the Taoiseach wants me," adding that he "wouldn't run screaming from any challenge" when quizzed about the negative reputation of the Department of Health and its alleged description as "Angola" by one former minister.
'The Gathering'
On the same programme, Varadkar also praised 'The Gathering' after research showed it brought as many as 275,000 people to Ireland this year.
The Minister said that there are 20,000 more people working in tourism now than there was two years ago and said the report by project director Jim Miley shows it did not just have economic value but that there was also a social dividend from the initiative, particularly in rural Ireland.
He rejected claims from actor Gabriel Byrne that it was "a scam", saying: "It wasn't a shakedown but we never pretended that it wasn't about tourism.
"Tourism was key to this and it did bring in, looks like, about €170 million in revenue for an investment of €13 million. So it was a pretty good return in investment."
Varadkar also defended the government's response to concerns raised by the political standards watchdog SIPO about it being unable to audit small units of political parties.
The Minister said it "is not really for them to determine" if smaller sections of parties should be audited, saying some of these have "eight or nine members" and are "not in a position to be doing audited accounts".