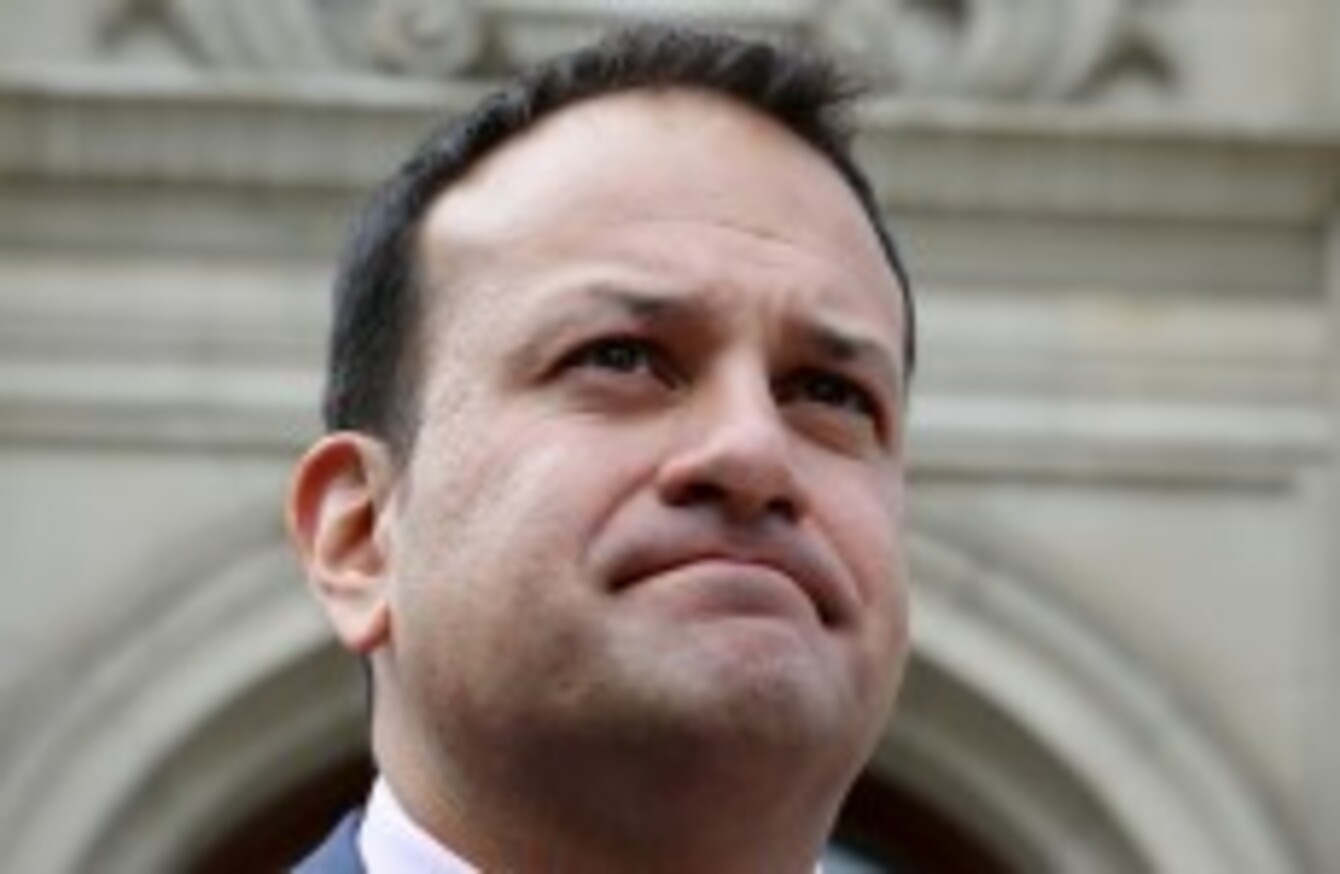 Leo Varadkar
Image: Sam Boal/RollingNews.ie
Leo Varadkar
Image: Sam Boal/RollingNews.ie
Updated 4.35pm 
LEO VARADKAR'S PROPOSAL to allow private companies take over the management of underperforming public hospitals has been heavily criticised today.
The Health Minister suggested in a speech yesterday that when hospitals consistently underperform in terms of clinical outcomes, patient experience, and financial management, the provider should be able to temporarily transfer management to a private company.
"I am strongly of the view that hospital groups should be truly autonomous to the extent that any body or organisation funded mainly by public money can be," the Fine Gael TD told the Institute of Chartered Accountants.
The Hospital Groups, or Trusts if you prefer, should also have the authority and freedom to make collective agreements, manage their own assets and payroll, negotiate independent contracts to recruit managers and specialists outside of the constraints of public sector rules in the way semi-state companies do now.
The proposal, which could form part of Fine Gael's general election manifesto, has come in for widespread criticism today.
The Irish Medical Organisation (IMO) said it was "grossly insensitive and ill conceived" in the week when the health service has been beset by a number of high-profile controversies over patient treatment.
"This policy will downgrade public service and pave the way for privatisation of our essential health services," IMO president Dr Ray Walley said today.
Such policy has been a disaster in other countries and we only have to look across the water at the UK to see the consequences of such this kind of initiative.  In the US corporate medicine has led to more expensive care that is less efficient with poorer overall outcomes.
Varadkar's suggestion has also been met with strong criticism on the political front.
Fianna Fail's health spokesperson Billy Kelleher said the minister had raised the spectre of "autonomous hospital groups behaving like commercial semi-state companies".
It is an extraordinary agenda that even Mrs Thatcher would not have dared to advance. It is the type of policy you would expect from the Tea Party Freedom Caucus of the US Republican Party.
"It is a fundamental undermining of the public health system and it shows clearly what Fine Gael really has in store for the country if it is returned to power next year."
'Aghast'
Kelleher said that the Labour party remains "completely mute" on what he claimed are Fine Gael's plans to privatise healthcare.
Meanwhile, Sinn Féin's health spokesperson Caoimhghín Ó Caoláin said he was "aghast" at the proposals and claimed privatisation would be an "utterly regressive step".
Our public health service is severely under resourced and requires a commitment not only of a new investment, but to the public ownership model itself and this seems not to be forthcoming from Fine Gael and even more disgracefully from the so-called Labour Party.
Responding to the opposition parties' criticism today, Varadkar said that his proposal had been done elsewhere, including in Britain, where it had been successful.
"However, clearly Fianna Fáil and Sinn Féin would prefer to put ideology ahead of patient needs," he said.
Fianna Fáil want to retain the HSE and merely pump more money into a system they created which is not working. It's the same old Fianna Fáil.
"Sinn Féin thinks we attract more consultants and better managers by cutting their pay and taxing them more. Both parties offer a lot of criticism but no solutions."
Incentivised
In a wide-ranging speech yesterday, Varadkar set out what are likely to be broad strokes of the Fine Gael health policy in its general election manifesto.
He called for hospitals and community healthcare organisations to be incentivised and paid more to do more work.
"Whether that involves more hip operations, more home help hours or more dermatology clinics," he said.
He added: "In my view linking spending to activity is the biggest single reform that will make the most difference for the better in our health service, from the point of view of patients and taxpayers."
Varadkar admitted that the government had been "overly ambitious" in 2011 as to how quickly it could change the Irish health service. Former minister James Reilly's plan to introduce universal health insurance has been pushed back since he was replaced by Varadkar in July 2014.
"In truth the scale of the task is without parallel in any sector of the Irish public service," Varadkar said.
Frankly to have advanced at all during a period of unparalleled economic difficulty with severe pressure on the health budget was an achievement in itself.
"It gives me the confidence to believe that now, as times improve and the health budget starts to grow again, we can drive forward the reform programme. It will take time but much progress can be made over the next five years."