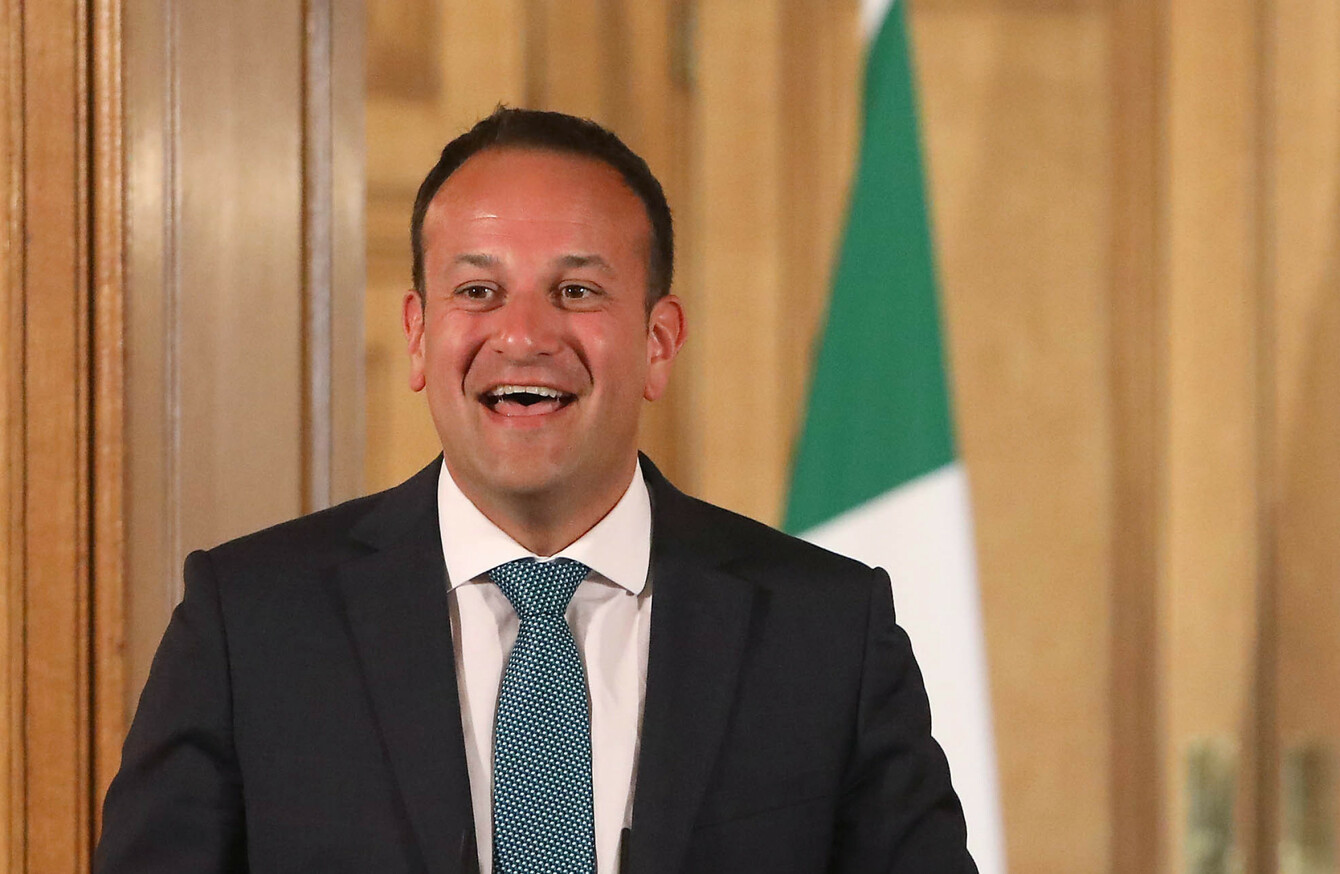 Taoiseach Leo Varadkar meeting Prime Minister Theresa May in Downing Street.
Image: Philip Toscano/PA Images
Taoiseach Leo Varadkar meeting Prime Minister Theresa May in Downing Street.
Image: Philip Toscano/PA Images
THE PUBLIC IS happy with Leo Varadkar's first three months as Taoiseach, according to a new opinion poll.
A poll carried out by Amarách Research for TheJournal.ie/RTE's Claire Byrne Live has found that 51% of people are satisfied with how Ireland's youngest Taoiseach has handled his job so far.
Just 22% of people said they were not satisfied with Varadkar's performance while 27% of people said they didn't know.
This week Varadkar begins his first full Dáil term as Taoiseach, but it already feels like he's had a busy few months. And in many ways he has.
For one, Varadkar has received a level of attention from international media that is unprecedented in an Irish context.
To name but three of the global outlets who have featured him either on their cover or prominently: the New York Times, Time Magazine and Fortune have all wanted a piece of Varadkar.
Varadkar also marched in the Montreal Pride Parade after an invitation from his Canadian counterpart Justin Trudeau, a man who he's had official meetings with in Ireland and Canada.
The first of those meetings in Dublin also saw Varadkar get more international attention for his Canadian-themed socks and an evening jog with Trudeau.
While such endeavours had some Irish people squirming, they played well internationally.
Time Magazine even favourably compared his jog with Trudeau with previous Taoisigh who invariably met counterparts with a pint of Guinness in hand.
Back home, Varadkar has also had quite a busy time of it and has been particularly strident on the issue of Brexit.
Varadkar pointedly said that Ireland was "not going to be helping" the UK design a post-Brexit border, ruffling a few feathers and angering the DUP.
Following the acquittal of Paul Murphy TD and the other Jobstown protesters, Varadkar spoke strongly against their conduct at the protest, describing the scene as something akin to the Lord of the Flies.
He also said that it was  "a problem" that some garda evidence conflicted with video footage in Jobstown trial.
In the early days after assuming office, Varadkar was criticised for having fewer women in junior ministerial positions than his predecessor and for the nomination of Attorney General Máire Whelan to the Court of Appeal.