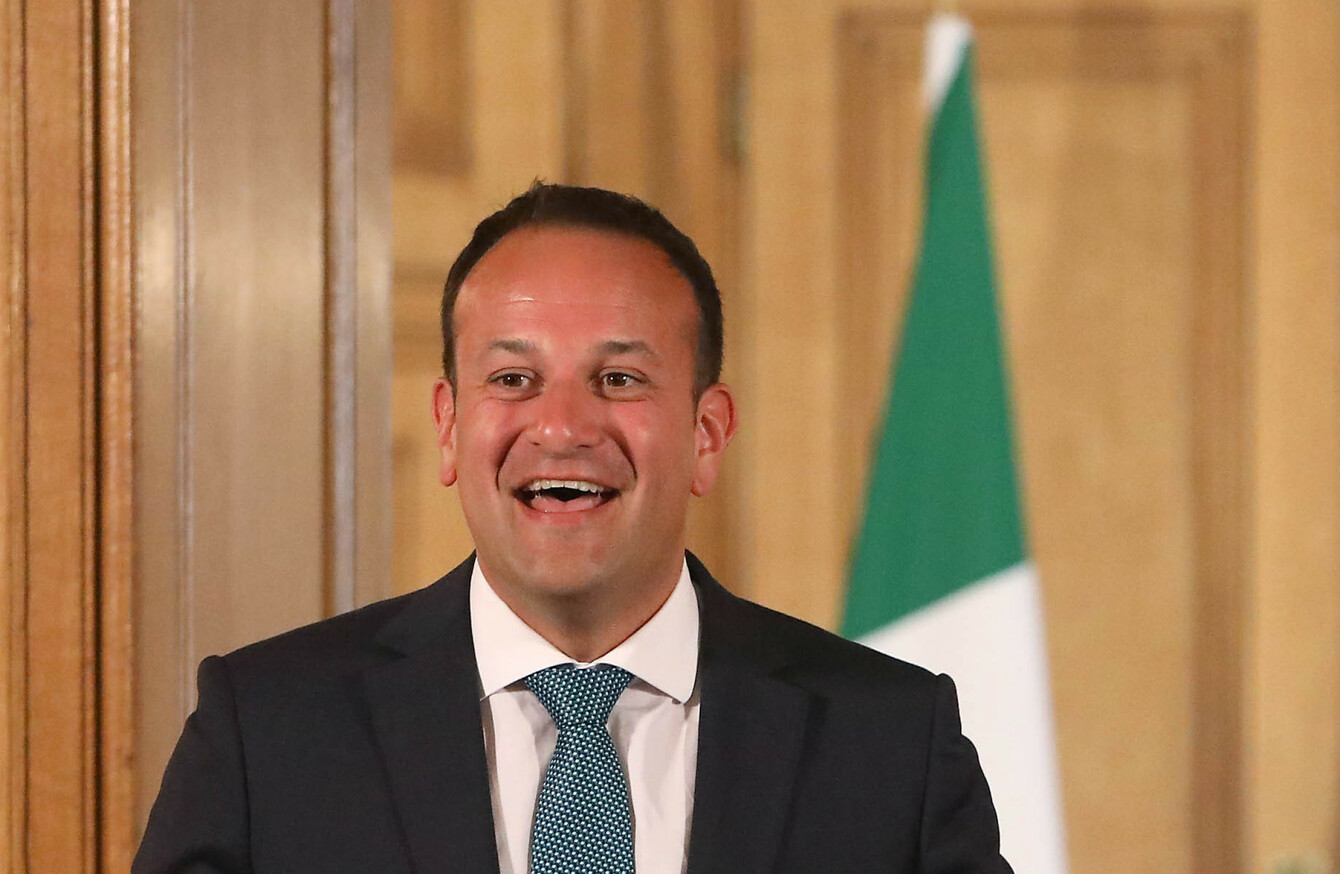 Image: PA Wire/PA Images
Image: PA Wire/PA Images
ALMOST HALF OF voters are satisfied with Taoiseach Leo Varadkar, but want his government to do a better job.
According to the latest Irish Times/IPOS MRBI poll, almost half of voters (49%) say that they are satisfied with Varadkar, while 45% say he has had a positive impact on government performance.
Just 14% of people believe he has made a negative impact.
Despite Varadkar's popularity, 36% on voters say they are satisfied with government, while 37% say that the arrangements of Fine Gael being supported by Fianna Fáil  are working well.
The poll was conducted on Monday and Tuesday of this week and interviewed face-to-face a representative sample of 1,200 voters aged 18 and over.
Respondents were clear that they did not want a general election in the coming months. Questioned over whether they wanted an election now or not for a "year or two", 31% said they wanted an election now.
Twice as many voters said there should not be an election for a year or two.
When questioned over who they would vote for in a general election, the percentages (including undecideds) was:
Fine Gael – 23% (-2)
Fianna Fáil – 22% (no change)
Sinn Féin – 15% (-2)
Labour – 4% (no change)
Independents/Others – 15% (no change)
Undecided – 21% (+4)