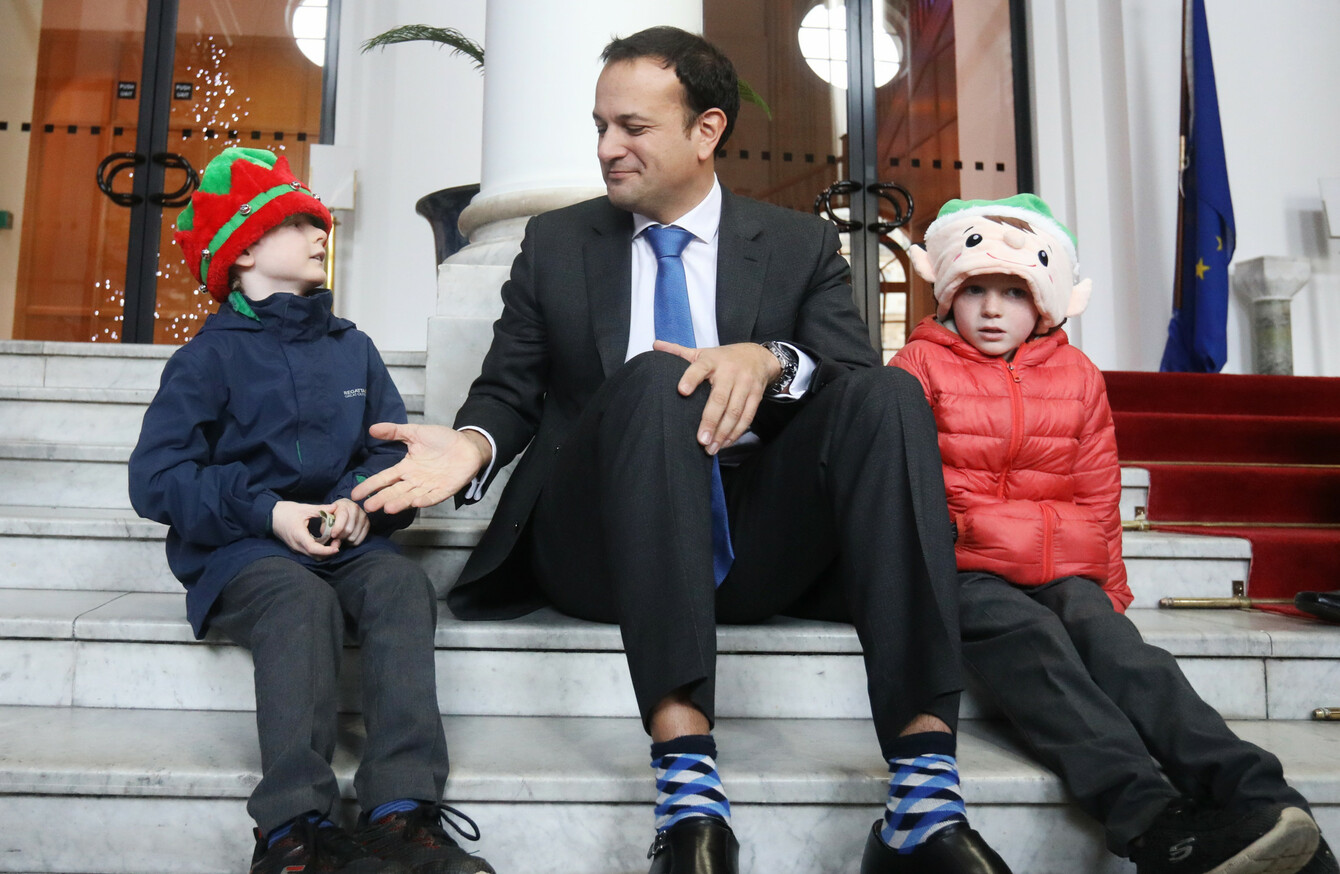 Image: Leah Farrell
Image: Leah Farrell
LEO VARADKAR REGRETS saying he would like to retire from politics by the age of 51.
In 2015, the Taoiseach said he definitely wanted to do something else one day and said he didn't see himself in politics in a decades time.
"I have my exit strategy, either go back to college or study abroad, or doing something medical and political abroad.
"I don't see myself in politics at 51, I definitely want to do something else. Whatever I do next it will be different, not politics," he said.
Fast forward two years, and Varadkar's tune has changed, with his sights very much set on being a career politician.
When asked by reporters if he might be interested in returning to medicine one day, the Taoiseach said he regretted saying he would be leaving politics when he hit 50.
He explained that his comments could have been interpreted as a lack of commitment in his role, which he said is not the case.
"I regret answering the way I did because it was mistaken by some people as a lack of commitment to politics and I can absolutely guarantee you that I'm 100% committed to this job, as Taoiseach, leading my party and doing everything I can for my constituency of Dublin West, so that's my focus at the moment," said Varadkar, adding:
I haven't contemplated retirement from politics for a very long time and I can assure you I'll be around for as long as the people want me.
In an interview with TheJournal.ie, Tánaiste Simon Coveney said both he and Varadkar are both relatively young when it comes to the makeup of the Dáil.
The Foreign Affairs Minister agreed with the Taoiseach that they both intend to be in politics for a long time to come.
I think I am probably younger than what most people are when they get elected as a TD and certainly Leo is, so we are both young politicians who will hopefully be around for a while… we want to make an impact today, not over the lifetime of our political careers that could go on for a while…