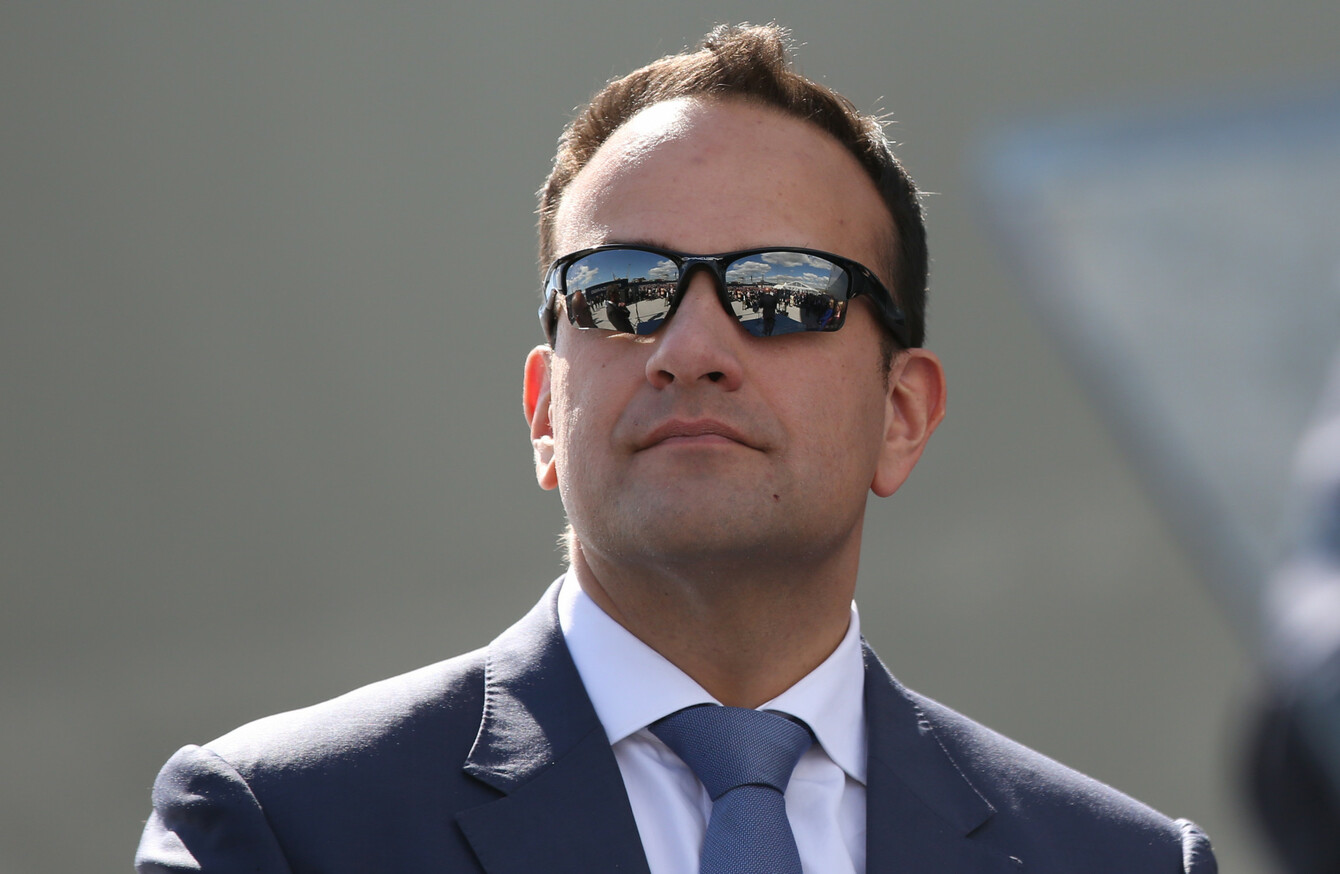 Leo Varadkar
Image: Sam Boal
Leo Varadkar
Image: Sam Boal
TAOISEACH LEO VARADKAR has been named on yet another international list
This time, the World Economic Forum has included him on its list of the 100 most promising business leaders and public servants under 40.
The WEF describes itself as an international organisation that engages with political, business and other leaders of society in order to shape global, regional and industry agendas.
This year's young global leaders were chosen "because of their ground-breaking work, creative approaches to problems and ability to build bridges across cultures and between business, government and civil society".
According to the WEF:
His election as Taoiseach marks many firsts. He is the openly gay son of an Indian immigrant and a former medical doctor who became Ireland's youngest-ever Prime Minister in 2017.
He also served as Minister for Health where he introduced free general practice care for all children under six and seniors over 70 years as well as publishing Ireland's first ever National Maternity Strategy.
The Taoiseach is joined by Irishwoman Barbara Ann Bernard who is the Chief Executive Officer at equity fund Wincrest Capital Ltd.
Varadkar was recently named on TIME's 100 Most Influential People of 2018 list, appearing alongside Justin Trudeau, Donald Trump, Kim Jong-un and Prince Harry.
Also featuring on the front cover of Time Magazine (Europe edition) back in 2017.
While we're here, he was also named Tatler's Man of the Year back in 2015 when he was still a lowly Health Minister.