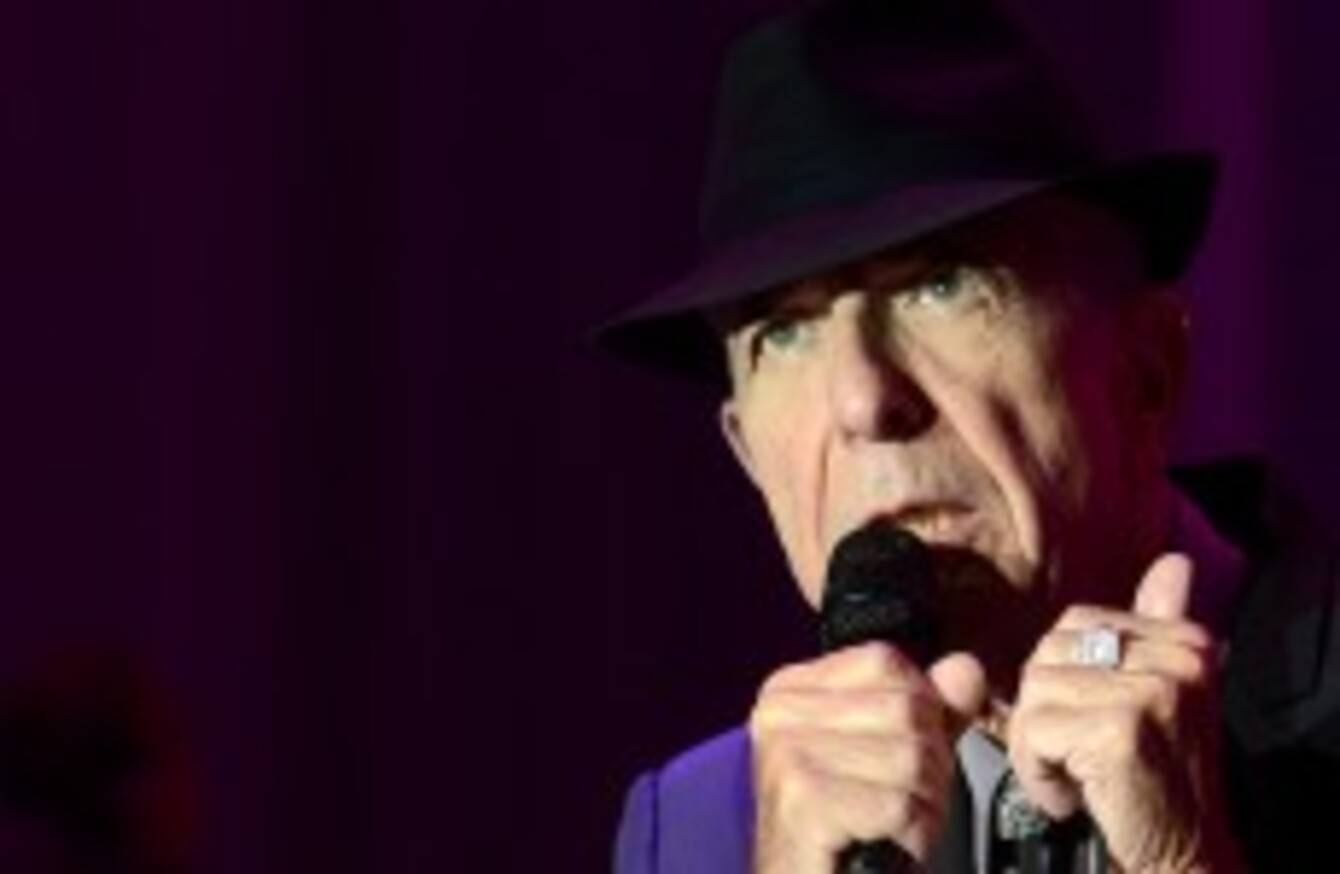 Image: Czech News Agency/Press Association Images
Image: Czech News Agency/Press Association Images
LEONARD COHEN HAS always held something of a unique fascination for the people of Ireland.
His 2012 visit to the Royal Hospital Kilmainham in Dublin saw two extra dates being added after the initial run sold out within hours.
Last month saw Ireland hold its first festival dedicated to the octogenarian.The celebration was simply titled 'Leonard Cohen Event'. The event took place in Dublin's Liberty Hall and saw a performers and artists including musician Gerry Tully and writer Dermot Bulger perform.
The event as been staged bi-annually since it was established in Montreal in 2000 and has been held around the world since in Greece, Poland, Germany and the United States.
Source: albertnoonan/YouTube
In 2008 Cohen was awarded the Meteor Music Award for best international performance for his open air shows at the Irish Museum of Modern Art.
This came as part of a tour breaking an absence from live performing that had started with Cohen entering a Buddhist Zen Centre in 1996 to live a life of seclusion.
Around 2008 the great Canadian came out of retirement after it became clear that his former manager had mismanaged the finances he had put aside for his old age.
Leonard Cohen first performed in Ireland in 1972 while his career as a musician was still in its early stages, having previously turned his hand to poetry.
Source: albertnoonan/YouTube
His last concerts in Ireland came in September 2013 on his Old Ideas World Tour at what is now the 3Arena.
A review of the one of the concerts in The Irish Times said, "his voice is pure liquid gold – with a dash of bourbon and just a dollop of guilt and self-loathing." 
Cohen's entry into his ninth decade is marked with the release of his new album 'Popular Problems'. Showing he's still going strong, the new work has been met with wide critical acclaim.
So happy birthday Leonard! Here's hoping it won't be too long before you come visit us again.