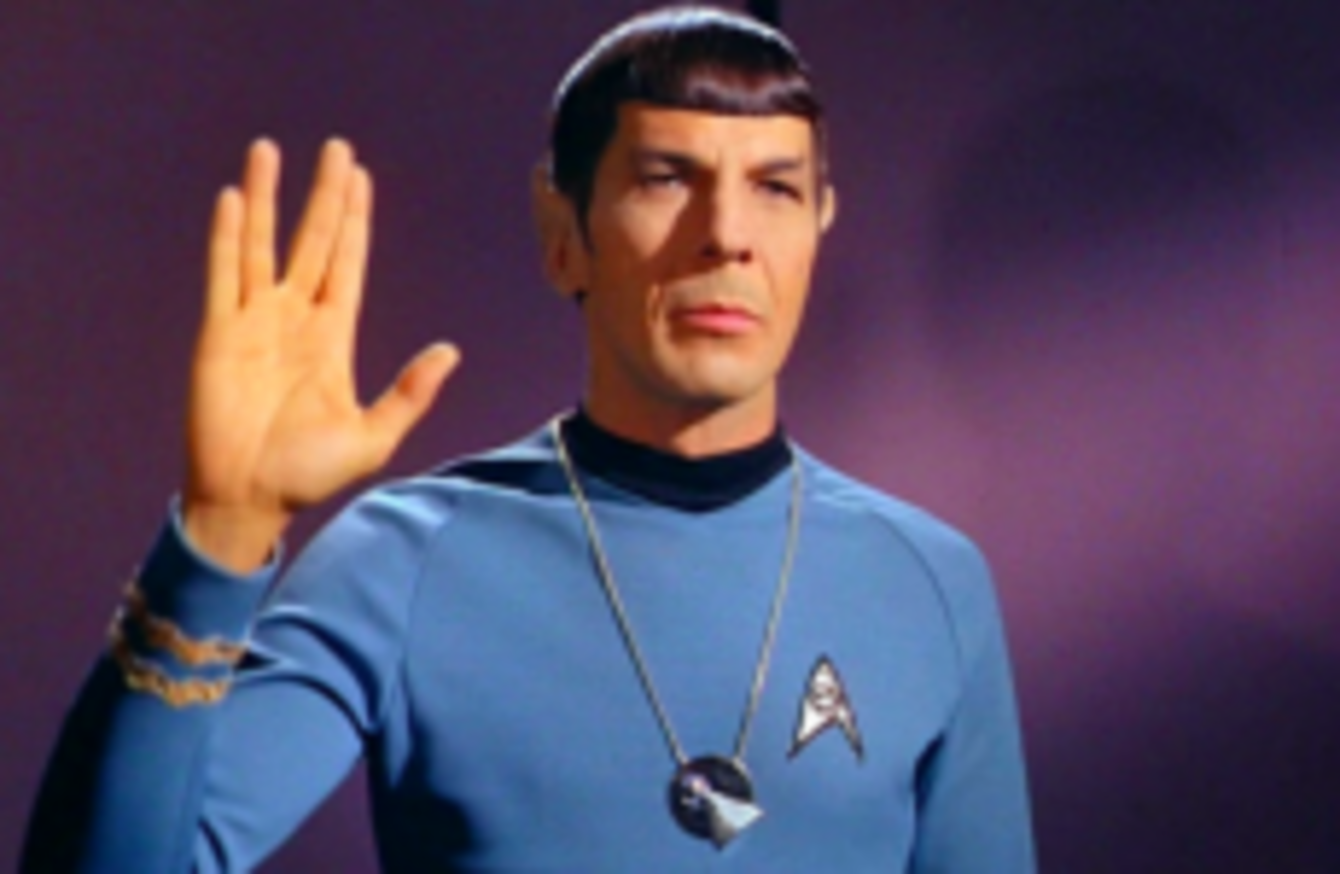 Updated at 7.25pm
LEONARD NIMOY, THE American actor best known for playing Mr Spock in Star Trek, has died at the age of 83.
His family said that the actor died at his home in Los Angeles this morning from chronic obstructive pulmonary disease.
Although he was best known for his role in Star Trek, which ran from 1966 to 1969, he had a successful career as an actor, director, singer and photographer.
He developed a worldwide fan base as the half-human half-Vulcan character Mr Spock in the original Star Trek television series and film franchise. He used his distinctive features and deep voice to portray the Enterprise's science officer, whose focus on logic often clashed with the more hot-headed approach of ship's captain James T Kirk, played by William Shatner.
Nimoy's ambivalence to the role was reflected in the titles of his two autobiographies, I Am Not Spock, published in 1975, and I Am Spock, published in 1995. However he came to embrace his role as Spock, voicing his likeness in programmes such as The Simpsons and Futurama.
After Star Trek, he appeared in tv series Mission Impossible, before hosting a television series called In Search Of…, which investigated well-known mysteries.
He also directed several films, including Three Men and a Baby, and appeared in plays such as A Streetcar Named Desire, Fiddler on the Roof, My Fair Lady, and The King And I.
Nimoy had built up a following of 1.1 million people on Twitter, where he signed off every tweet with the letters LLAP, meaning 'live long and prosper'.
His final tweet was sent on Monday.
Nimoy's grand-daughter Dani posted a statement online this evening confirming that the actor had passed away from "end-stage chronic obstructive pulmonary disease".
"He was an extraordinary man, husband, grandfather, brother, actor, author-the list goes on- and friend. Thank you for the warm condolences. May you all LLAP."
William Shatner has been leading the tributes, posting the following on Twitter:
I loved him like a brother. We will all miss his humor, his talent, and his capacity to love.
Published 5.18pm