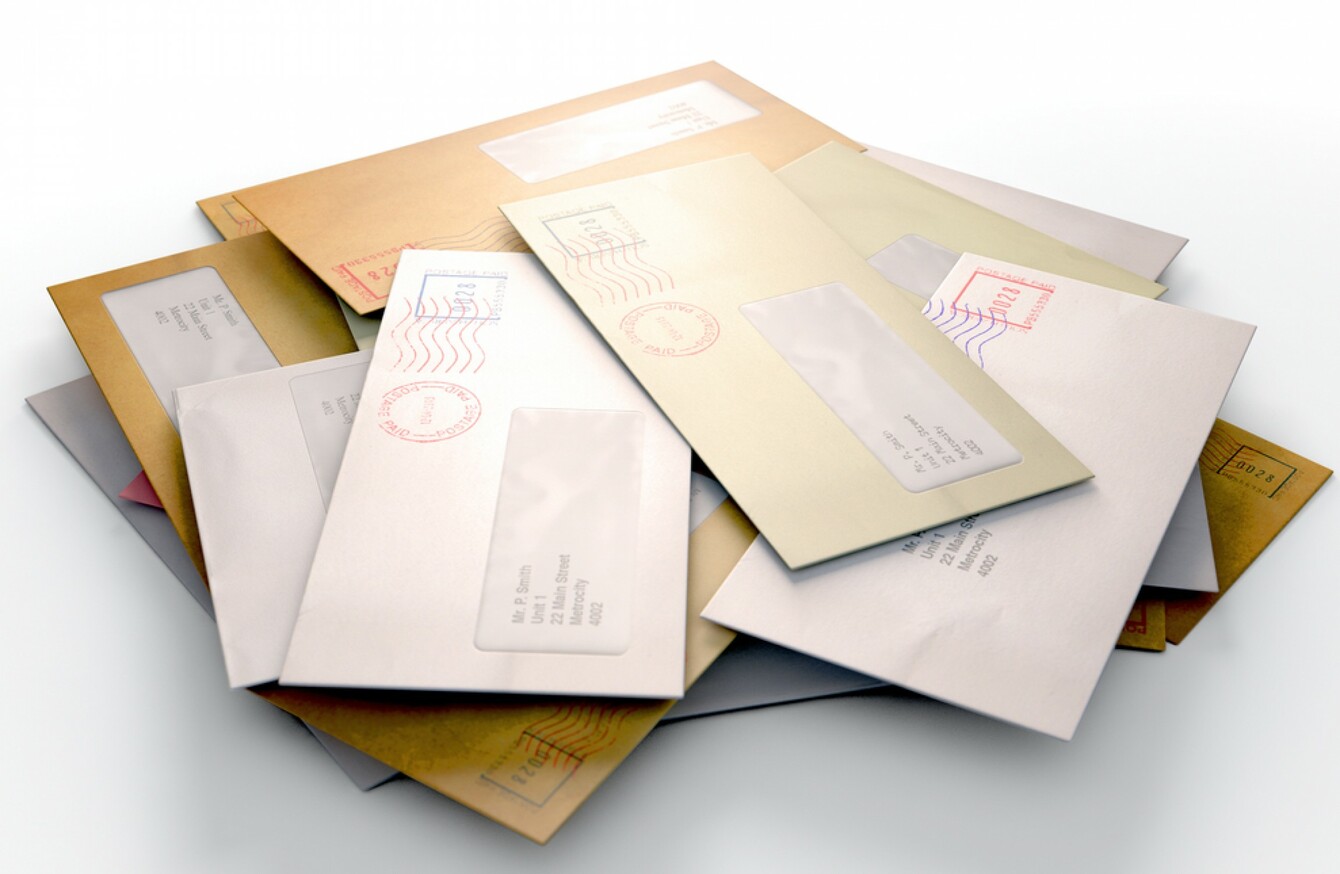 Image: Shutterstock/Inked Pixels
Image: Shutterstock/Inked Pixels
AN ENVELOPE CONTAINING explosive material destined for a financial institution in Dublin was intercepted by police in France before it could detonate.
Police in Paris are investigating a number of suspect letters or packages which were discovered at a sorting centre in the French capital this week. One of these made it to the headquarters of the International Monetary Fund (IMF) in Paris last week and injured a secretary who opened the mail.
It is understood that another of the packages discovered in the French sorting office was addressed to a prominent financial firm in Dublin 1. The firm has since been made aware of the incident.
TheJournal.ie has been told that the package, if opened, could have seriously injured the recipient.
Officials in France are liaising with their Irish counterparts and gardaí have been notified of the incident.
A Garda spokesperson told TheJournal.ie it "does not comment on, confirm or deny speculation about investigations being carried out by police forces in other jurisdictions".
Greek anarchists
The attempted attack is believed to be linked to a Greek anarchist group which has been targeting a number of European financial districts across the continent.
Fragments of Greek stamps were found at the Paris offices of the IMF where the letter bomb exploded, leaving the secretary with injuries to her face and hands.
A far-left Greek group called Conspiracy of Fire Nuclei is "likely behind" the Paris attack, a Greek police source told AFP in Athens.
French investigators have told their Greek counterparts that the package was sent from Athens, the official said.
Separately, a source close to the French probe said it was focusing on "an anarchist group".
The Conspiracy of Fire group had earlier claimed responsibility for an explosive device, also sent from Greece, that was discovered by police at the offices of German Finance Minister Wolfgang Schaeuble.
With reporting by AFP