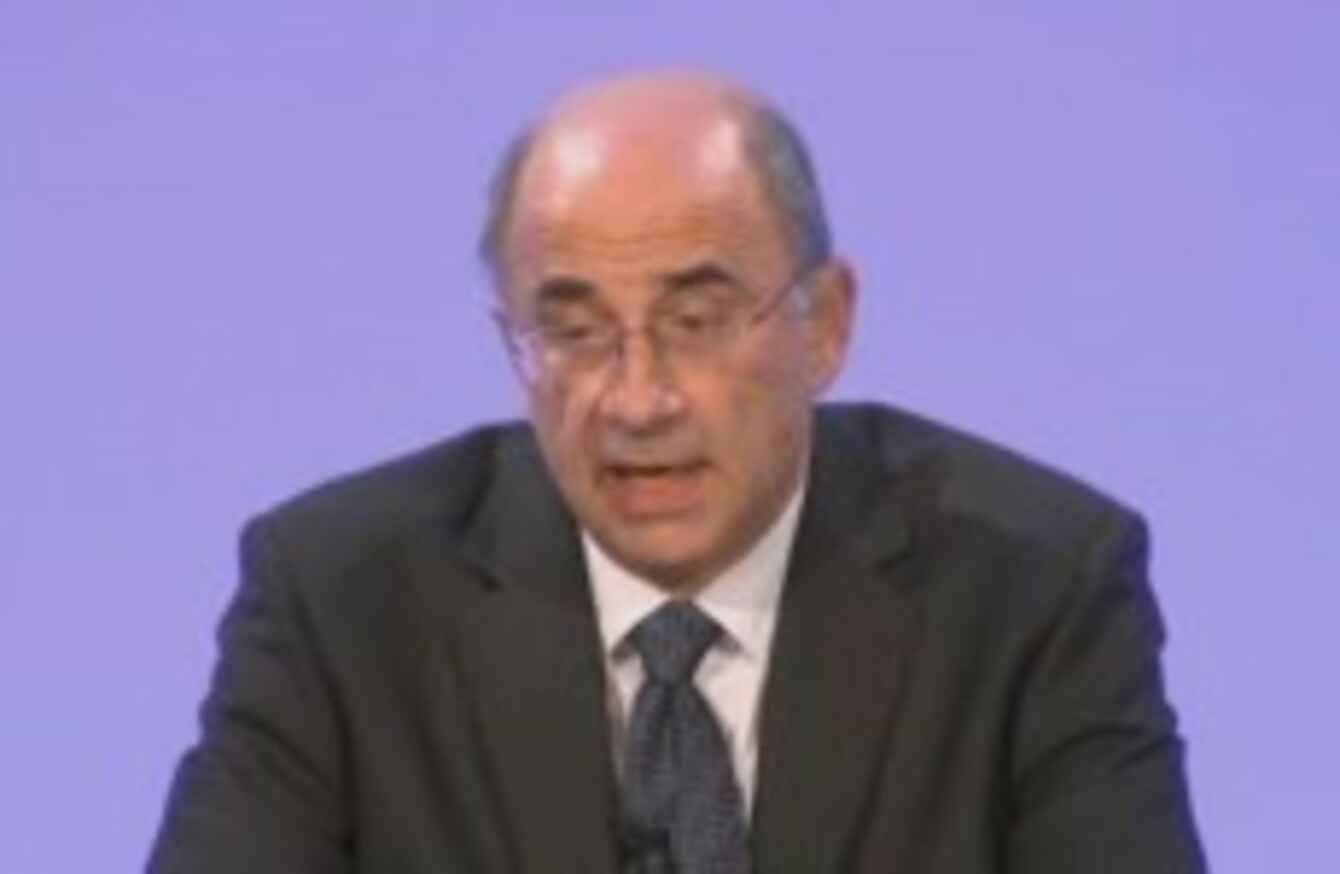 Lord Leveson
Image: BBC
Lord Leveson
Image: BBC
THE LEVESON REPORT has been released today, following an eight month inquiry by Lord Justice Brian Leveson on foot of the UK hacking scandal.
The first part of the inquiry, which today's report deals with, examined the relationship the press holds with the public, police and politicians.
Report
Speaking today at a press conference to announce the release of the report, Lord Leveson said this was the seventh time in less than 70 years that such a review of the press had taken place.
He said that in nearly 9 months of oral hearings, 337 witnesses gave evidence in person and the statements of nearly 300 others were read onto the record.
The press operating freely and in the public interest "is one of the true safeguards of our democracy", said Lord Leveson. He said that unfortunately as the evidence has shown beyond doubt, on too many occasions those responsibilities, along with the editors' code of conduct which the press wrote and promoted, have simply been ignored.
This has damaged the public interest, caused real hardship and on occasion wreaked havoc on the lives of innocent people.
"Putting a policeman in every newsroom is no sort of answer," he said.
Regulatory body
Lord Leveson recommended that an independent regulatory body be set up. He said this regulatory body would promote high standards of journalism and should set and enforce standards.
The body should: hear individual complaints against its members about breach of its standards and order appropriate redress while encouraging individual newspapers to embrace a more rigorous process for dealing with complaints internally; take an active role in promoting high standards, including having the power to investigate serious or systemic breaches and impose appropriate sanctions; and provide a fair, quick and inexpensive arbitration service to deal with any civil law claims based upon its members' publications.
He added that the chair and other members of the body must be independent and appointed by fair and open process, and must comprise a majority of members who are independent of the press. It should not include any serving editor or politician.
Lord Leveson said it was not his role to establish a new press standards code, but said a code committee would have to be established, and this would advise the new body itself.
I suggest that the body should consider encouraging the press to be as transparent as possible in relation to sources and source material for its stories.
He suggested that the new independent self-regulatory body should establish a whistle-blowing hotline and encourage its members to ensure that journalists' contracts include a conscience clause protecting them if they refuse. "A new regulatory body should consider establishing a kite mark for use by members to establish a recognised brand of trusted journalism," he added.
He further recommended the provision of an arbitration service that is recognised and could be taken into account by the courts as an essential component of the system.
Lord Leveson recommended an enhanced system for protection of whistleblowers and for providing assistance for the police service on general ethical issues.
Legislation
Lord Leveson proposed that legislation should be enacted alongside regulation, "only for the narrow purpose of recognising a new, independent self-regulatory system".
The legislation would not establish a body to regulate the press: it would be up to the press to come forward with their own body that meets the criteria laid down.
This legislation, said Lord Leveson, would enshrine for the first time a legal duty on the Government to protect the freedom of the press. "The legislation would not give any rights to Parliament, to the Government, or to any regulatory (or other) body to prevent newspapers from publishing any material whatsoever," he noted.
He added that it would provide an independent process to recognise the new self-regulatory body and reassure the public that the basic requirements of independence and effectiveness were met and continue to be met.
It would also validate the body's standards code and the arbitral system sufficient to justify the benefits in law that would flow to those who subscribed.
#Open journalism No news is bad news Support The Journal

Your contributions will help us continue to deliver the stories that are important to you

Support us now
Politicians
The leaders of all three main UK political parties said at the time the inquiry was set up that politicians had become 'too close' to the press.
Leveson concluded that positive steps are needed to address a genuine and legitimate problem of public perception, and hence of trust and
confidence.
Lord Leveson said he is concerned about some lobbying and that is the responsibility of politicians to ensure decisions taken are seen to be based on the public interest as a whole. He said that the lobbying process should be open and transparent and the public should have a basic understanding of the process.
He recommended as a first step that political leaders "reflect constructively on the merits of publishing on behalf of their party a statement setting out, for the public, an explanation of the approach they propose to take as a matter of party policy in conducting relationships with the press."
He has also recommended that the most senior Front Bench politicians, whether in Government or Opposition, should give very serious consideration to accepting the case for public transparency at least to some degree beyond the strict requirements of current law and practice.
I also recommend periodic disclosure, by way of general estimate only, of some basic information about the frequency or density of other communications (such as correspondence, phone, text and email).
Police
Regarding the police, Lord Leveson said that he has not seen any evidence to suggest that corruption by the press is a widespread problem in relation to the police. However, he said that the relationship between politics and the press has been too close.
Regarding off-the-record briefings by police, he said briefings should be designated as open, embargoed (in time), non-reportable or, where a combination, clear so as to be beyond doubt.
He has made recommendations as to how the process can be made much more transparent to ensure that in future there should be no risk even of the perception of bias. "It is essential that the UK retains a plural media with genuine diversity of ownership approach and perspective," said Lord Leveson.
Lord Leveson concluded by saying he would make no further comment on the report.