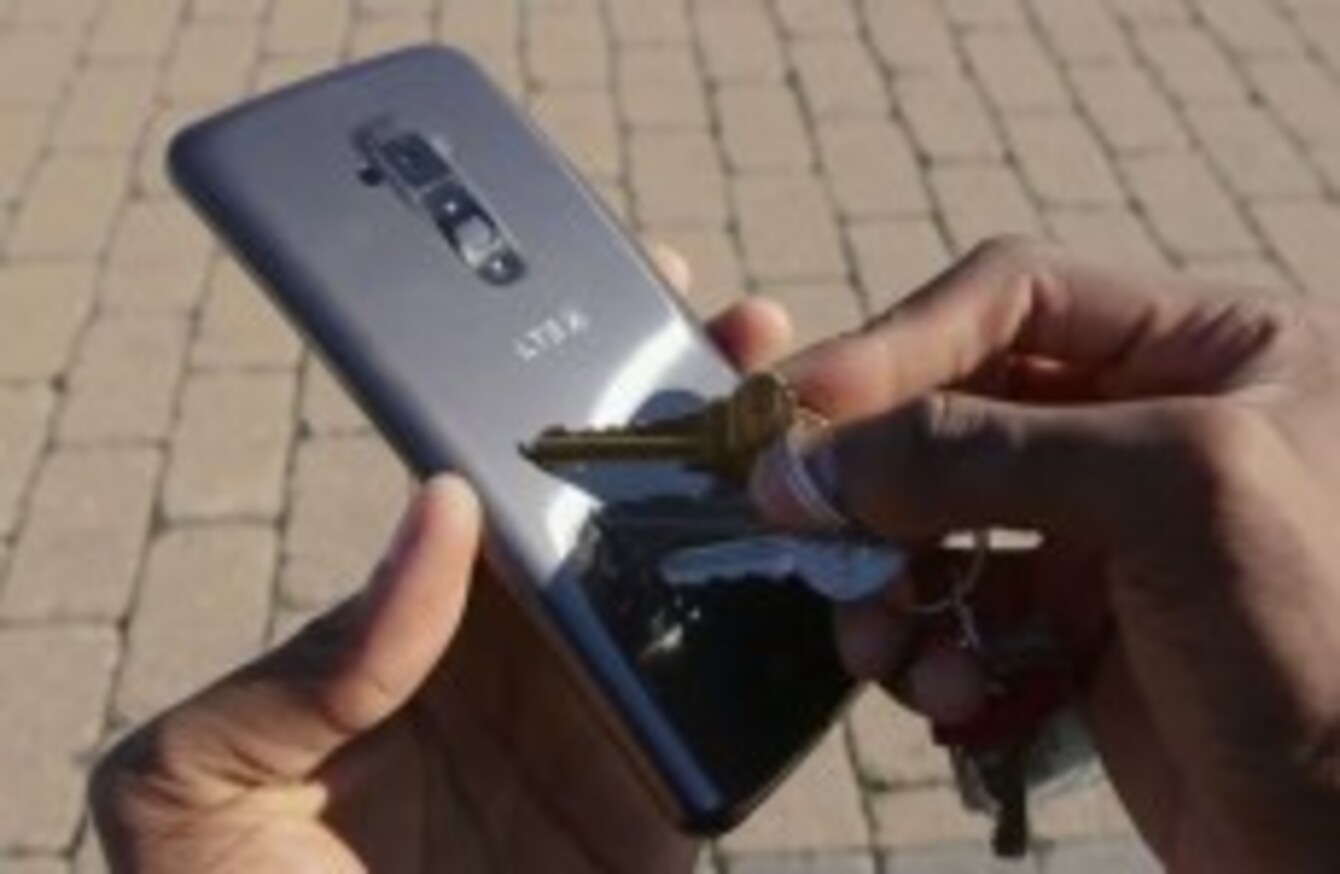 Image: Marques Brownlee/YouTube
Image: Marques Brownlee/YouTube
ONE OF THE more annoying things about having a smartphone – apart from having to recharge it every day – is that no matter what happens, there will always be scratches and dents on it.
Unless you have a case to put it in, or are just very careful, it's something that just manages to happen over time.
Step forward LG which recently released the G Flex, a 6-inch smartphone with a curved display. Released in South Korea only recently, it is expected to hit Europe early next year with France being the first to get it.
The phone's main selling point is its self-healing cover which allows it to fix light scratches within minutes. While LG released a video testing it out, the problem is that it's hard to take it at its word since promotions are designed to show the most favourable results.
So YouTube tech reviewer Marques Brownlee decided to put the phone through its paces by giving it more practical tests. He scratches the device with his keys, a knife and presses it flat to see if it lives up to the hype.
It doesn't work as fast as LG claim, but it's still impressive.
(Video: Marques Brownlee/YouTube)