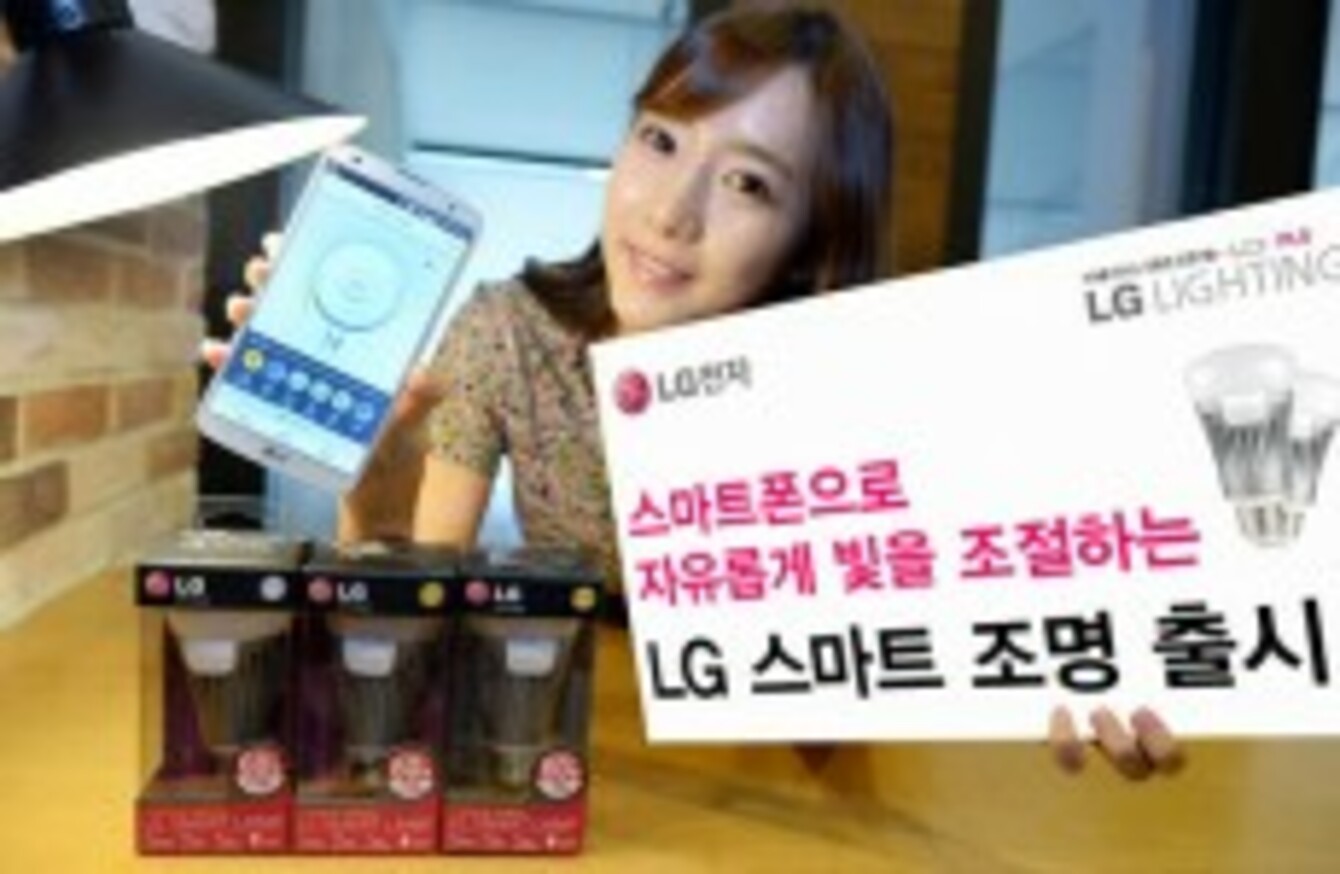 LG IS FOLLOWING in the footsteps of Philips and Belkin by launching its own smart bulb product in its home of South Korea.
The smart bulb, which can be controlled by your iPhone or Android device, allows you to manage your home lighting anywhere so long as you're connected to the web.
Connecting to both Bluetooth and wifi, the bulbs can be set up to alert you to incoming calls – blinking while your phone is ringing – and can turn on slowly to wake you up in the morning.
According to LG, the bulbs should run for up to a decade, and can save users up to 80 per cent on their lighting bill.
Some of the major features included are a security mode – which switches your lights on and off while you're away from the house, giving the impression that someone's there – and a party mode – which causes the bulbs to brighten and blink to the beat of the music – the latter feature is only available for Android devices.
A smart bulb will cost 35,000 won (€23) and is only being released in South Korea.