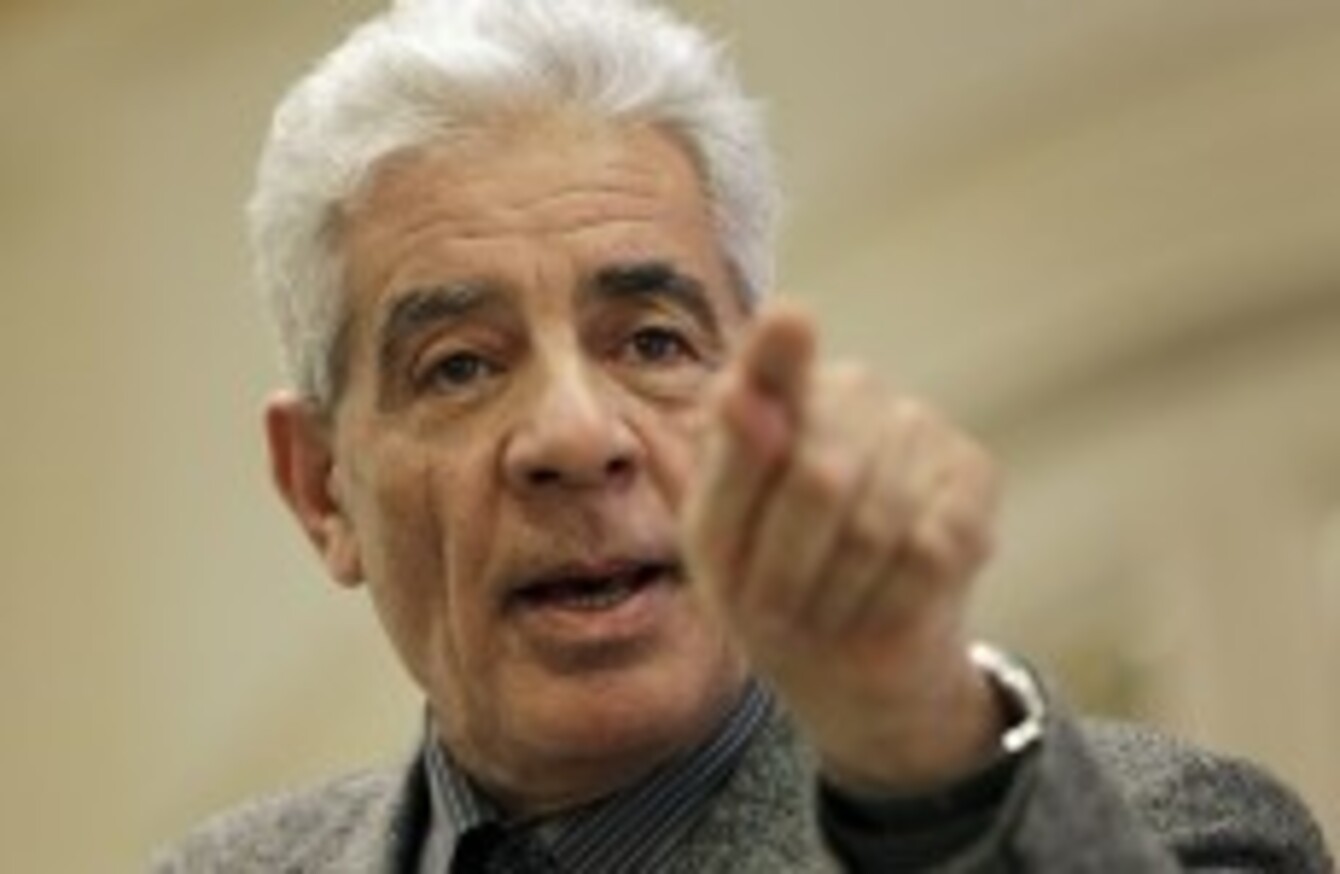 Libya's foreign minister Moussa Koussa has arrived in Britain, after quitting the Libyan cabinet.
Image: Ben Curtis/AP
Libya's foreign minister Moussa Koussa has arrived in Britain, after quitting the Libyan cabinet.
Image: Ben Curtis/AP
LIBYA'S FOREIGN MINISTER has quit the cabinet and fled to the UK, saying he does not wish to represent his country's cabinet on the world stage any more.
Moussa Koussa had arrived in Britain after defecting from Muammar Gadaffi's regime earlier this evening, the UK's Foreign Office said, denying the suggestions of a Libyan government spokesman who said the trip was a diplomatic one and not a sign that the minister had defected.
Koussa had phoned the US State Department to inform him of his intentions before travelling to the UK via Tunisia, Sky News added.
The development came after US government officials revealed that Barack Obama signed orders allowing the US to offer its covert support to the rebels trying to remove Gaddafi from power.
Reuters said officials had confirmed that the order – known as a 'presidential finding' – between two and three weeks ago, and explained that such orders are the usual means by which the CIA is authorised to carry out secret operations.
The revelation came as reports emerged that the coalition backing the rebels in their question to topple Gaddafi were considering offering direct assistance to them by way of arming them.
The US, UK and France were said to be considering offering direct military aid to Gaddafi's opponents – though that plan is understood to be a tricky one, with Belgium warning that providing weapons would require a new UN resolution.
Otherwise, offering arms would be tantamount to arming terrorists, Belgium warned – and explicitly taking sides in the conflict could mean losing the Arab League's support for the armed campaign that followed the first
David Cameron, however, had said that the current resolution – which mandates the allied forces to protect the country's civilian population by whatever means were necessary – would sanction such moves.
Hillary Clinton, too, told reporters outside an international Libyan conference in London she also felt the resolutions currently in effect would allow for the "legitimate transfer of arms".
That attitude has been firmly opposed by NATO's secretary-general Anders Fogh Rasmussen, who insisted to Sky News that the west was "not in Libya to arm people. We are in Libya to protect civilians against attacks."
The Western confusion came after Gaddafi's forces retook the city of Brega, which had been taken by rebel forces on Sunday – halting the opposition's march towards Gaddafi's own home town of Sirte.