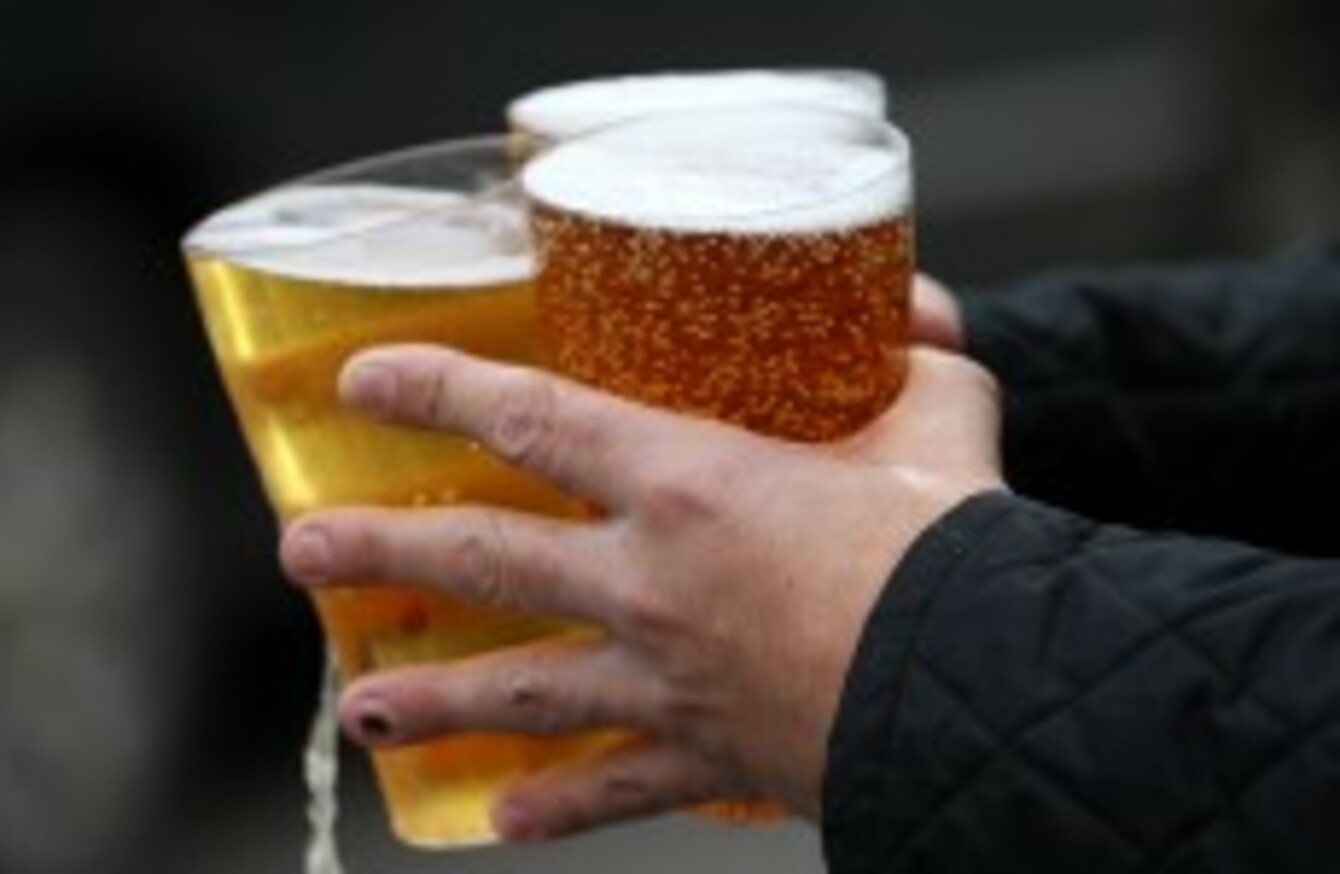 Image: Nick Potts/PA Archive
Image: Nick Potts/PA Archive
A LEVY ON off-licence sales would raise money to bridge the funding gap created by the loss of alcohol companies' sponsorship of sports, the Vintners' Federation of Ireland claims.
The VFI, which represents over 4,00 publicans outside of Dublin has reiterated its call for a so-called 'lid levy' – a charge on all unopened alcohol products sold in the off-trade – to generate funds lost as a result of any ban on drinks companies sponsoring sports.
It was reported at the weekend that ministers have struck a compromise deal on ending alcohol sponsorship of sports by 2020 although significant hurdles remain with regards to how to replace funding of some €20 million that sporting organisations currently benefit from.
The VFI claims its idea of a 15 per cent tax on alcohol sold in off-licences would raise about €240 million and "protect the employment intensive on-trade sector and 50,000 associated jobs while generating badly needed revenue for sports and other areas".
However, the National Off-Licence Association has previously said such a measure would put the independent off-licence sector out of business overnight with already thousands of job losses in the off-trade sector since the recession hit.
"We are unashamedly saying that this 'lid levy' proposal will help protect the labour intensive on-trade," Gerry Rafter, president of the VFI, said.
"We know the government needs to generate income so we are giving them a solution that raises the necessary revenue and could fill a vacuum left by a ban on alcohol sponsorship while protecting jobs at the same time."
Earlier this month an all-party Oireachtas Committee rejected proposals to ban alcohol companies from sponsoring sports events and organisations instead recommending, amongst a number of measures, the use of funding for substance abuse programmes.
An agreement at Cabinet level would only be only likely once ministers have put in place ways in which to make up the likely funding shortfall left by banning alcohol companies from sponsoring sports.