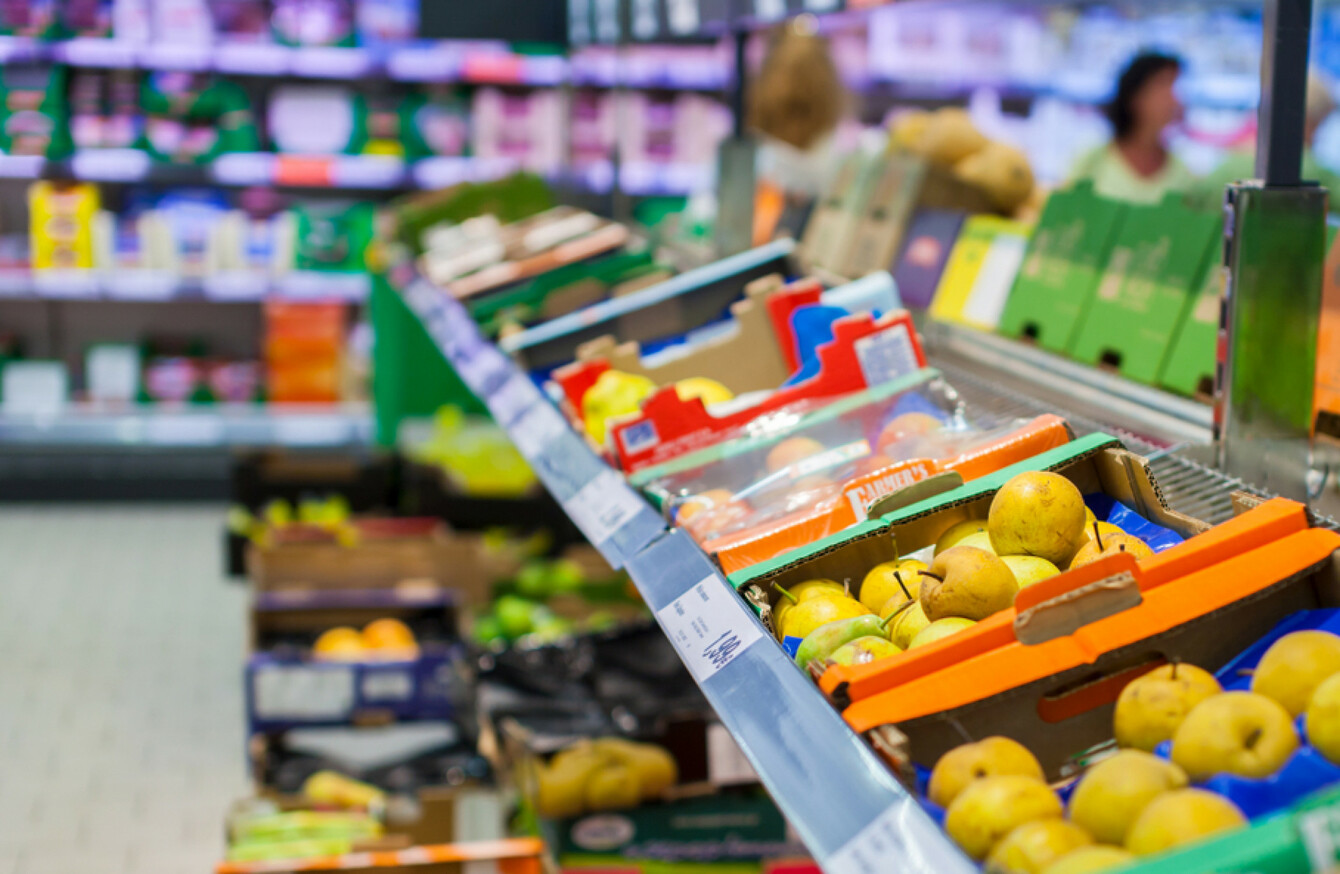 Image: Shutterstock/OrelPhoto
Image: Shutterstock/OrelPhoto
MEET HARRY MURPHY. He's the Head of Promotional Planning at Lidl – and the reason you may have gone to the shop for a carton of milk and left with a hot tub or a neck massager.
Harry entered the Lidl Graduate Programme in 2011 having studied business at Trinity College. He moved into an Area Manager role with the company shortly afterwards, before landing his current job in March of this year.
We spoke to him about the challenges of the role, why he was attracted to a career at Lidl and what it takes to succeed at the German retail giant.
What does your role entail?
I lead two departments that organise and plan the promotional strategy for the
business, these being the Non Food team, and the Food Promotions team. Non Food
looks after the products that form our famous "middle aisle" twice-weekly promotions;
textiles, hardware, electronics etc. Food Promotions also plays a huge role in our business. The team here plan all the promotions you see in stores. They also manage the planning of our special food themes such as our 'Italiamo' food theme, which showcases Italian-style cuisine.
What attracted you to the role and company?
I joined the Lidl Graduate Programme in October 2011. I reviewed a number of
different grad programmes during my final year in college, and the Lidl programme
was attractive for a number of reasons; the chance to work with a growing, successful multinational company, the opportunity to go to another country and learn a new language, and the potential to work in a number of departments and gain experience in different business areas.
Have you always wanted to work in the industry?
I would say that I've always had a huge interest in food, and that is what excited me
about my initial role with Lidl. There are a number of good chefs in my family, so it's
always been an important part of my life! It was a hugely attractive position in terms
of getting the opportunity to work with food, but also to be exposed to it through a
wider industry context.
What's been your biggest career achievement to date?
I think being hired by a great company, and getting a place on a very competitive
programme has been one of my best achievements. Everything else I've done thus
far has stemmed from the initial confidence and momentum that brought.
What's been the biggest challenge?
I think the biggest challenge is that you're always looking for the next new product or
new idea to attract customers with. In the market we operate in it's relentless, but it is
definitely a challenge in the positive sense as it makes every day interesting.
What skills do you need to do your job well?
In my role you need to be able to multitask well. There are a large amount of
stakeholders requiring information and assistance and you have to be able to
balance all of these. My time on the graduate programme and subsequent Area
Manager role has given me an excellent platform to build on this. You need a deep
understanding of the market, of how and why people buy the products they do, and
to be able to apply this strategically. On top of that you need to be a decision maker,
who's not afraid of trying new things.
What's the best part of your job?
I've been very lucky, from the day I started to have been given huge exposure to all
levels of the business. I was given a large amount of responsibility from the very beginning. I've had the opportunity to work with food, which is something that I have a passion for. I've also been lucky to have had a number of good mentors, who have helped me to develop throughout my career.
What advice would you give someone interested in a role like yours?
My advice is to research the company, visit our stores and get a real feel for what we
do and how we do it. Show a good understanding of the competitive market that we
operate in, and a willingness to challenge yourself and to be challenged. The skills
mentioned above – multitasking, strategic thinking, and decision making would all
need to be evident.
What's been the one thing you've learned at Lidl that you'll take everywhere?
There's always a solution, sometimes you just need to think creatively to find it.
Interested in a role at Lidl? Check out their vacancies here.