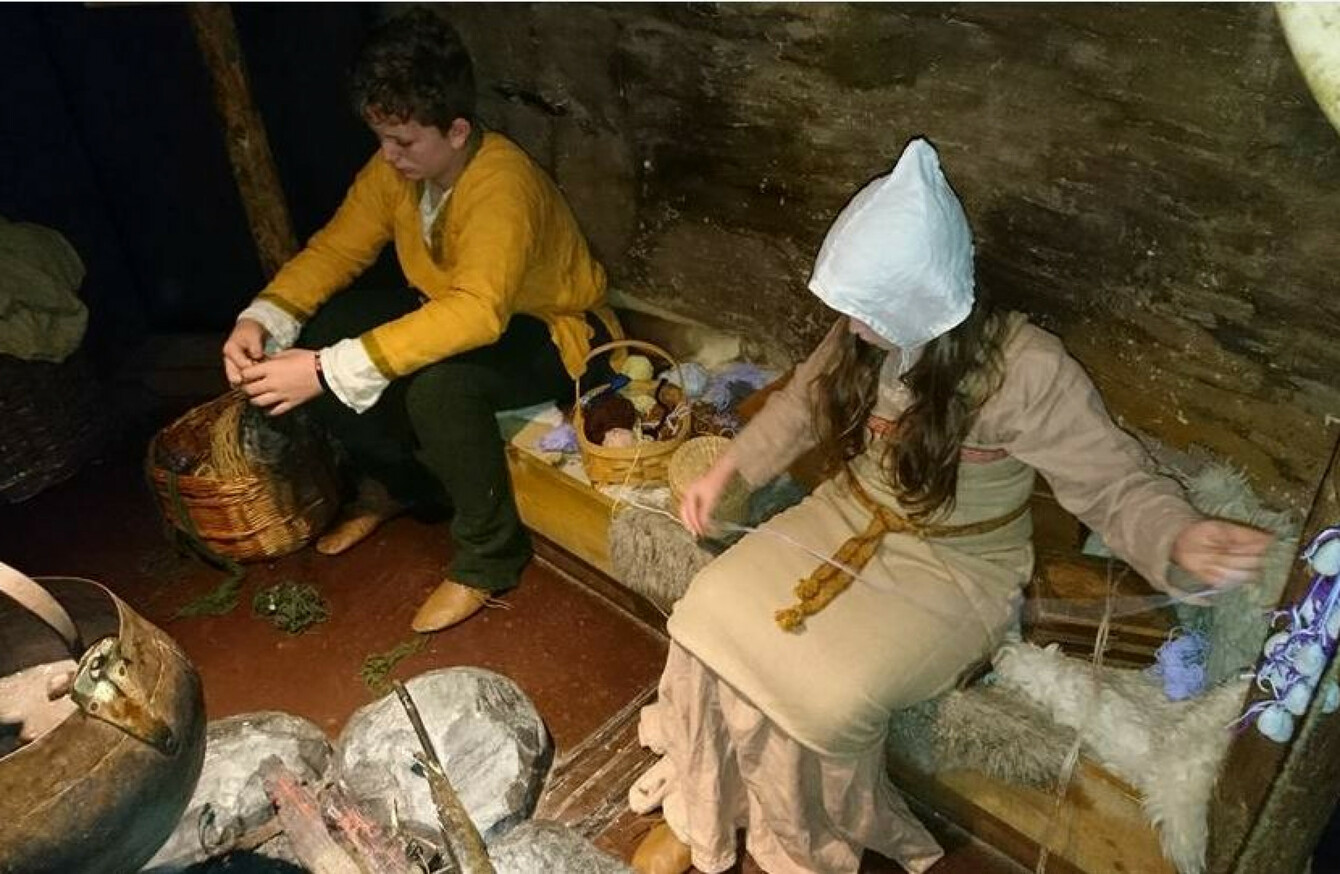 Image: Dublinia
Image: Dublinia
HOW MUCH DO you know about life as a Viking?
"It wasn't all blood and gore", according to the director of Dublinia, Denise Brophy.
Dublinia, which is not for profit heritage centre, has partnered with Failte Ireland, Dublin City Council and Creative Europe to create VikingFest – a four day celebration of Viking culture that kicks off on 30 March.
Brophy says that Vikings were very crafted and gifted people who came with folklore stories and could mint their own coins.
"There art work was incredible and they had their own alphabet, the runic alphabet and their own games … it wasn't just about battles and wars."
Fáilte Ireland said Vikings are "trending globally" at the moment and have been identified as a motivating factor for tourists to book a holiday.
Brophy added that Vikings were great navigators and that's why 'destination Viking' is a popular route for travellers.
They made their way right over as far as Newfoundland, it's astonishing. They were an incredible race of people and great traders.
"Working with our international partners we have created the Follow the Vikings roadshow which travels to 12 important Viking heritage sites across Europe with Dublin and Waterford being two of those sites."
Living history
Brophy said Vikings are part of Dublin's history. "It was the second largest European settlement of Vikings known so they are built into our DNA."
The Dublinia Vikingfest will include 'living history demonstrations' with coin minting and weaponry among the activities and crafts on display.
Two Viking ships will sail up the Liffey to Wood Quay and will be moored and on display with a Viking ship aground on Wine Tavern Street.
Lakeland Viking warriors will be on hand to talk about Viking life and the sea.
The main event is a live outdoor theatrical performance on Saturday 31 March at Wood Quay amphitheatre.
Source: Ben Porter/YouTube
Tickets for the free show are available at Dublinia.ie.