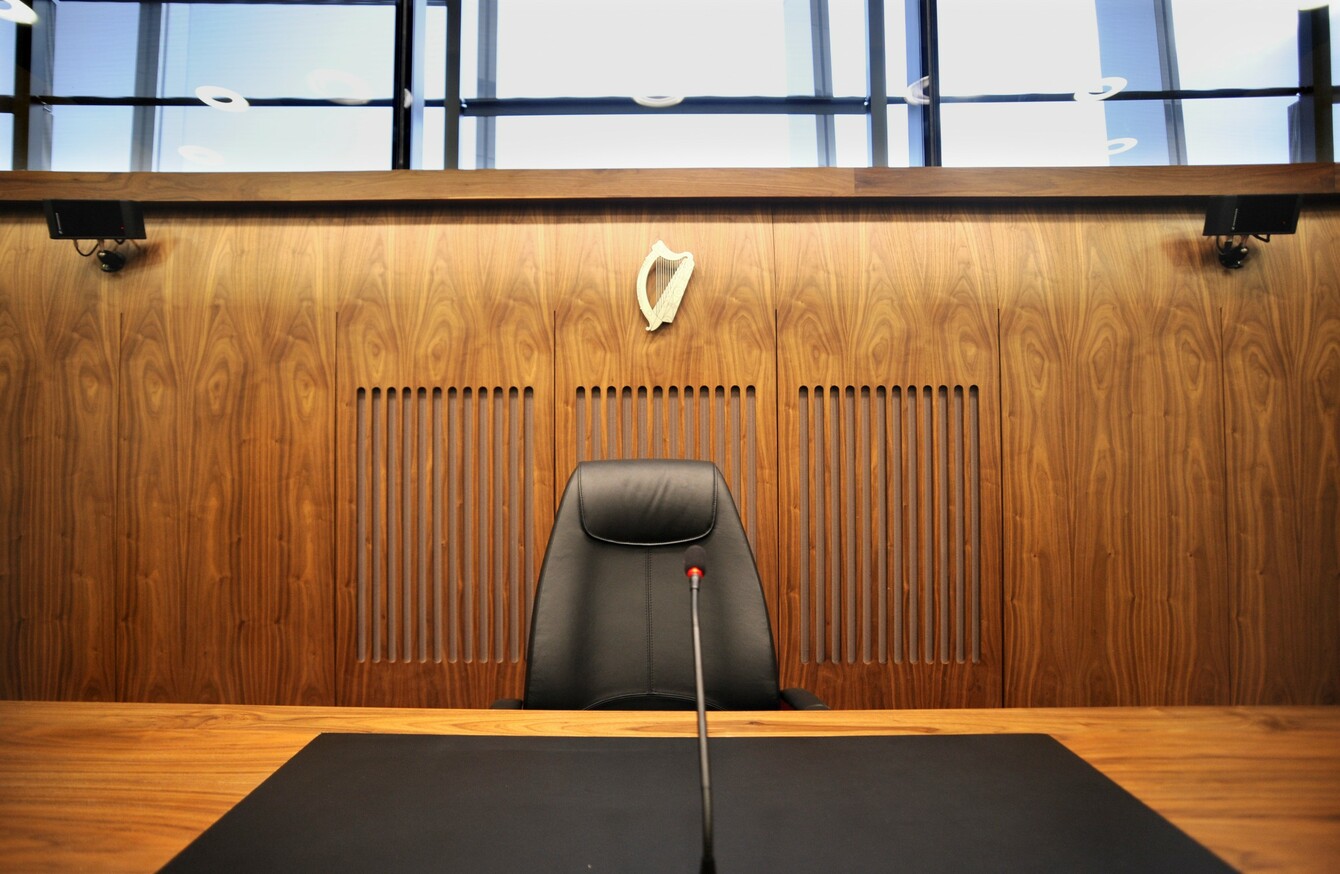 Image: Sasko Lazarov/Photocall Ireland
Image: Sasko Lazarov/Photocall Ireland
TWO MEN ACCUSED of being drunk during a boat chase on the River Liffey in Dublin in the early hours of Thursday have been granted bail.
Emergency services were alerted to an incident at about 6am when a boat was taken from its mooring at a south Dublin bank sailing club.
Following a pursuit on the Liffey, a boat was brought to a halt and later two Dublin men were arrested and taken to Irishtown garda station. One of them was naked when he was arrested at Sir John Rogerson's Quay.
Brian Stacey, 44, of Derry Drive, Crumlin and Ronan Stephens, 40, from Captain's Road also in Crumlin, face seven charges under the Maritime Safety Act, the Theft and Fraud Act and the Public Order Act in connection with the alleged incident.
They appeared before Judge Michael Walsh at Dublin District Court on Thursday evening and were granted bail providing they do not take part in any boating activities on the Liffey unless they have approval in writing of gardaí and the Dublin harbour master.
They are accused of being under influence of alcohol and failing to stop for gardaí at Poolbeg Yacht and Boat Club while being the operator of a boat, theft of a pleasure craft worth €11,000, navigating the craft without due care and attention and endangerment of a RNLI lifeboat crew at the Shipping Lane on the River Liffey, trespassing at Poolbeg Yacht and Boat Club and breach of the peace.
There was no objection to bail with conditions and they have not yet indicated how they will plead.
Garda Paul Moody said Stacey "made no reply" when he was charged. He said the incident began in the early hours of Thursday and was on-going when he took up duty at 7am. Stacey was arrested at 8.25 am at Poolbeg Yacht and Boat Club.
He said it was alleged the incident happened at the Shipping Lane of the River Liffey at the East Link Bridge coming into Dublin city.
Stacey, dressed in a blue Dublin GAA jacket and jeans, smiled as the garda asked for a bail condition that he would have to stay away from the Liffey and that he must notify gardaí and the harbour master if he intends to put a boat on the river. The garda also asked that Stacey, who remained silent during the hearing, be ordered to stay away from the Dublin 4 area.
However, Stacey's solicitor Michael Kelleher told the court his client, who is unemployed and on social welfare, was a member of the Poolbeg Yacht and Boat Club.
Garda Patrick Collins told the court that the co-defendant Ronan Stephens also "made no reply" after caution when he was charged. He was arrested at Sir John Rogerson's Quay and was wearing a red hooded top and jeans during the hearing.
His solicitor Anarine McAllister made an application for legal aid and said her client is not working.
Outlining the bail terms, Judge Walsh warned them that they cannot partake in boating activities on the Liffey without the prior consent, in writing, of the harbour master and gardaí at Irishtown station. They were also warned that they have to be of good behaviour and attend their next hearing.
Stephens replied saying "yes your honour".
Directions from the Director of Public Prosecutions need to be obtained.
Judge Walsh granted legal aid and ordered them to appear again on 15 June.
Comments are turned off as legal proceedings are ongoing.