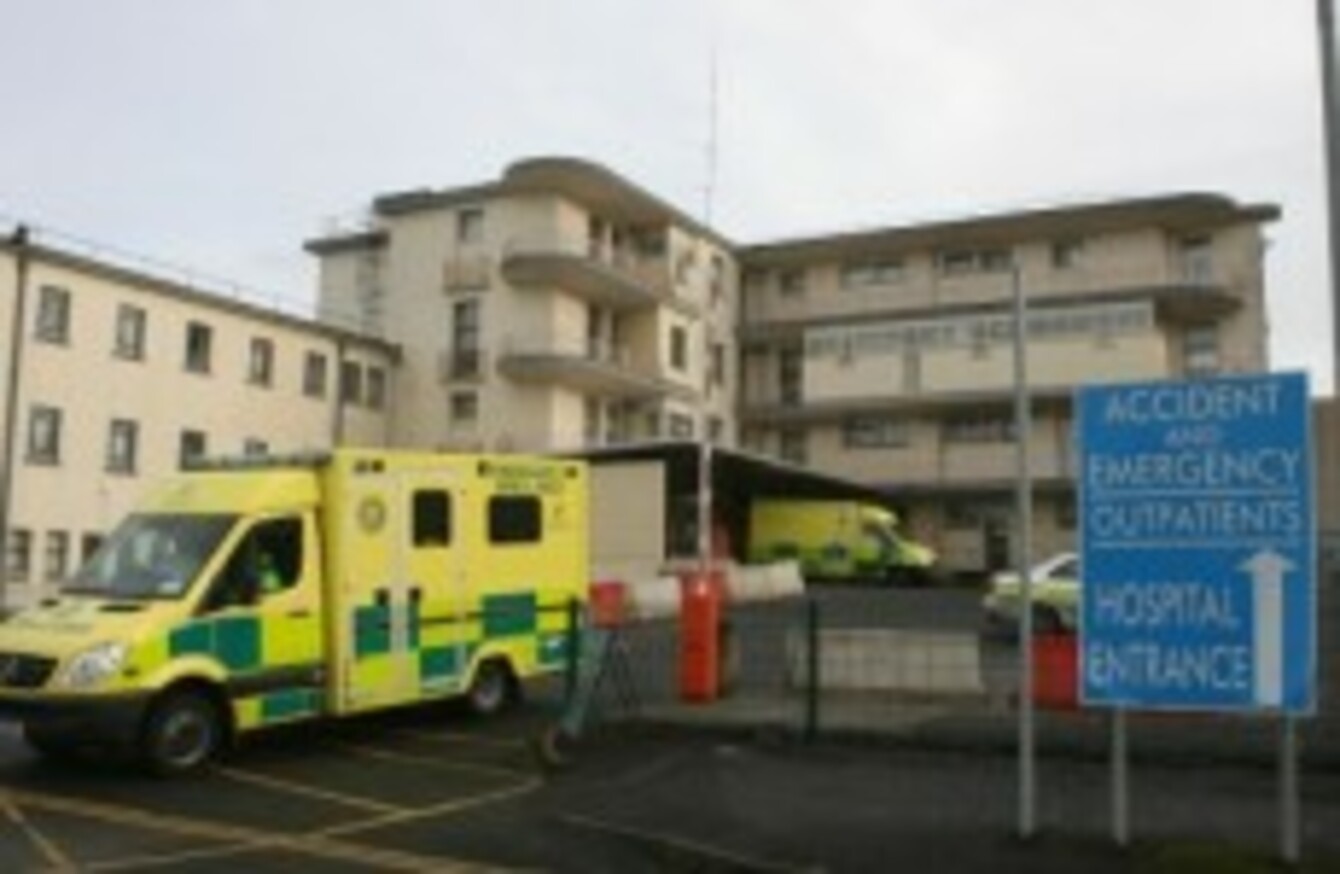 Image: James Horan via Photocall Ireland
Image: James Horan via Photocall Ireland
CONCERNS ABOUT PROBLEMS at the Emergency Department at University Hospital Limerick were the focus of a debate in the Dáil this afternoon.
The Health Minister was present for the discussion and many robust questions were put to him about the recent HIQA report which found the A&E not fit for purpose.
Local TD Patrick O'Donovan pointed out that the troublesome report came from an announced visit by the watchdog.
"What would be found if it was unplanned?" he questioned.
I don't think it's acceptable in 2014 that we have to wait for a HIQA report to get anything done.
Fine Gael TD Joe Carey appealed to the Health Minister James Reilly for a state of the art facility for Limerick.
He said that 'public confidence in our health service is essential but that we don't have it at present'.
Reilly was also questioned about why the new Emergency Department at the hospital wasn't going to be fitted out until November, when the new section seems to be almost finished.
"We need to fast track it to get it open as a matter of urgency," Carey said.
Minister Reilly noted that "tendering is being carried out in parallel".
He said the new section is 'not almost done and that no second fix has even be carried out yet'.
A huge amount of work is still to be done but when it is time to get fitted, it should be a seamless progression.
All together now
Speaking during the topical issues debate in the Dáil, along with four other deputies, Fine Gael TD Pat Breen said, "It's quite obvious all five of us want the same thing…it's time we all worked together."
It's important that we all work together so the condition patients are currently experiencing at the HSE go.
The Health Minister later added himself into the equation saying, "All six of us, we are all here for the same purpose."
Labour TD Michael McNamara told the Dáil that "there is a dysfunctionality at the heart of our health service".
Minister Reilly said that it's important the findings – both good and bad – are clear, as it will drive change.
We want to use the report to address issues and fix them.
"HIQA do us a great service, I wish all the staff who work there the best. They highlight to us where the problems are and we can then fix them."
The Minister was eventually asked directly when the new emergency department at Limerick hospital be open?"
He replied: "My understanding is that there isn't any delay but you will get more detailed reply from HSE tomorrow."