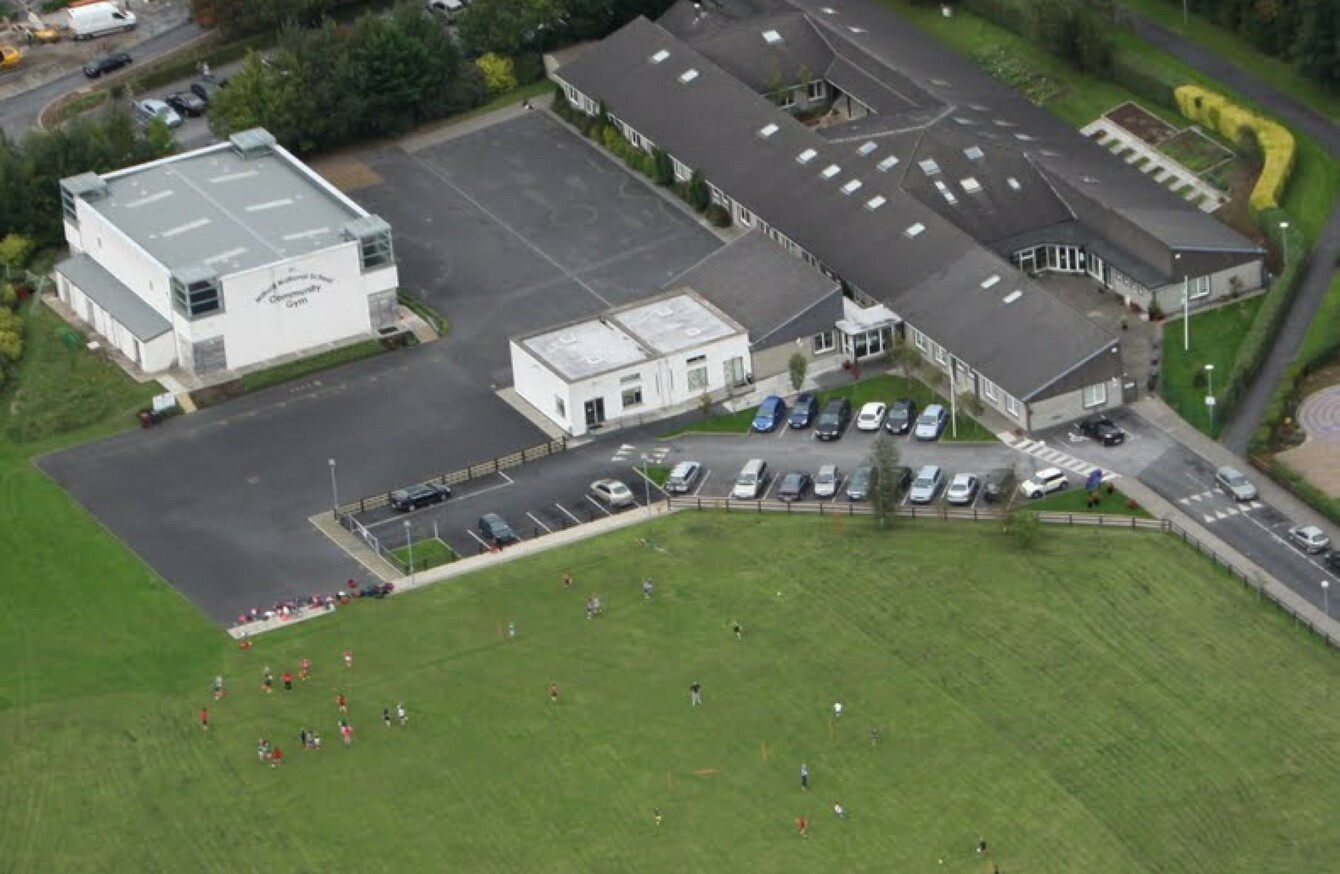 Milford Grange Primary School
Image: Google Maps
Milford Grange Primary School
Image: Google Maps
Updated 2.55pm
A NUMBER OF primary schools have been evacuated across Ireland following a spate of bomb scares, following a similar pattern to hoax calls that have hit a number of other countries internationally in recent weeks.
So far there has been confirmation that schools in Limerick, Cork, Carlow, Waterford and Dublin have all been affected.
Although the incidents are currently being investigated by gardaí locally, the incident mirrors recent activity in the UK and the United States.
So what's been happening in Ireland? 
Calls seem to have been made to schools at around 10.30am this morning, and it is believed they may have come from an automated system based outside of the country.
One of the schools impacted was Milford National School in Limerick.
Limerick City Fire and Rescue and local gardaí arrived at the scene within minutes following the call, with around 20 gardaí carrying out a sweep of the premises.
Local Fianna Fáil councillor Joe Pond, who is also a caretaker at the school, said that evacuation drills are carried out twice a year and so staff were well prepared for this eventuality, and that the building had been cleared in a matter of minutes.
"I think it is horrendous for someone to call in something like this to a primary school," Pond said.
It soon became clear that it was not an isolated incident, and a number of other schools around the country had been evacuated due to similar hoaxes.
So far it is understood there have been evacuations at the following schools:
Drumnigh Montessori Primary School, Donaghmede, Dublin

Queen of Angels Primary School, Sandyford, Dublin
Milford National School, Castletroy, Limerick
Holy Family Girls National School, Askea, Carlow
Whitegate National School, Midleton, Cork
There has also been an incident at a school in Waterford.
And what has been happening elsewhere?
The incidents are being investigated separately by local gardaí in each area.
There is nothing at the moment to confirm that these bomb hoaxes are linked, but they do seem to follow a recent pattern of bomb scares in the United Kingdom and the United States.
The PSNI said that schools in Northern Ireland have also received a number of 'malicious communications'.
Seven schools across the region received threatening calls.
The PSNI said that it is liaising with police forces across the rest of the UK in areas where primary schools had received similar calls.
Yesterday, the Associated Press reported that hoaxers in the United States playing online games had used proxy servers and other high-tech methods to mask their identities to make threats against elementary, middle and high schools in six states, triggering major police reactions.
The incidents have been daubed "swatting" in the US, due to the presence of SWAT teams in the reactions to the incidents.
Yesterday in the UK, around 20 secondary schools in England and Scotland were closed following phone threats, leading to disruptions for children completing their GCSE exams.
- First published 11.45am