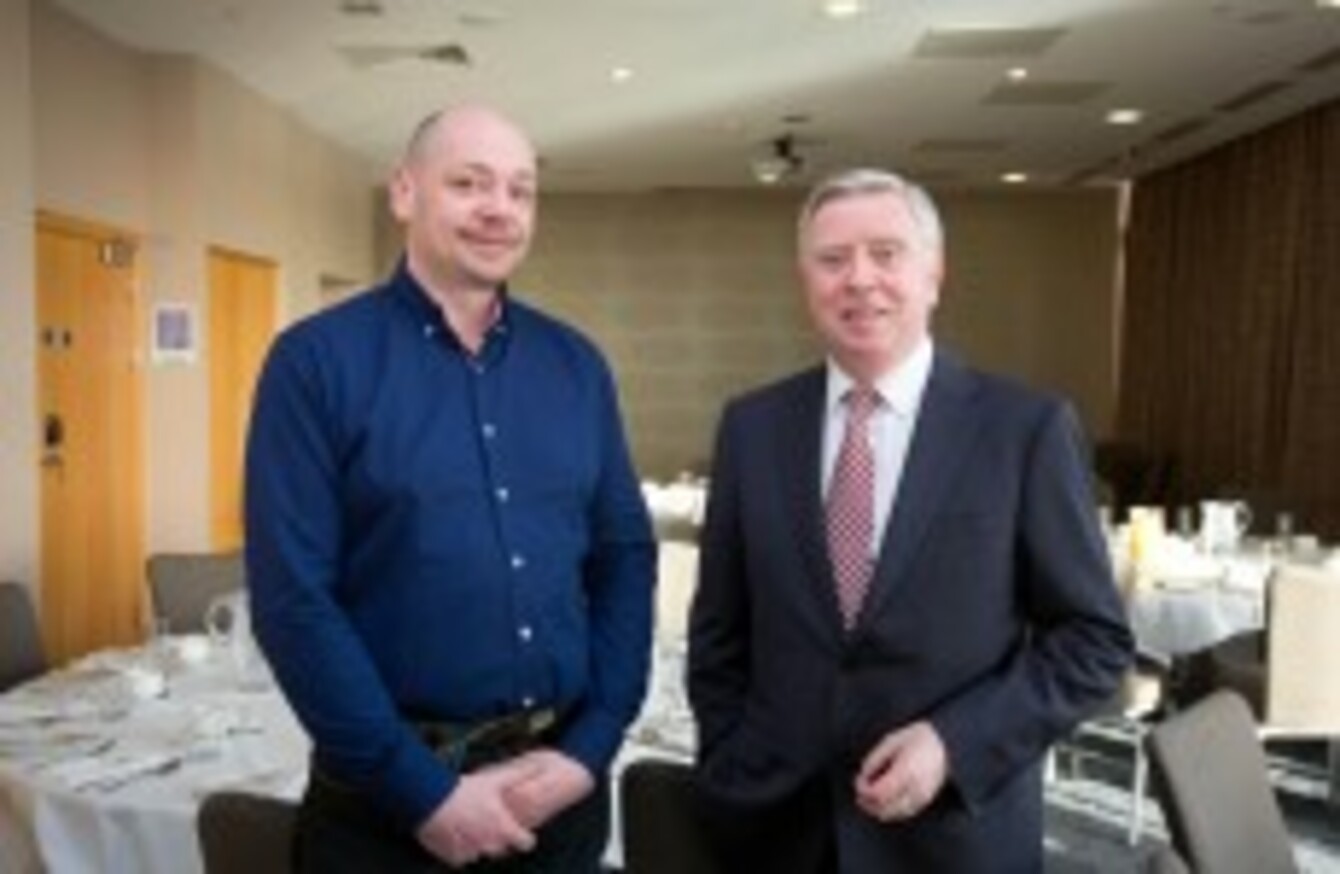 Former artictic director Karl Wallace (left) and board chairman Pat Cox (right)
Image: Seán Curtin photo
Former artictic director Karl Wallace (left) and board chairman Pat Cox (right)
Image: Seán Curtin photo
THE ARTISTIC DIRECTOR of Limerick National City of Culture has resigned only hours after it was launched on New Year's Eve.
Karl Wallace tendered his resignation along with two other programmers who have also indicated their intention to resign.
Wallace was appointed to the position last March but the board of Limerick National City of Culture today confirmed his resignation.
Speaking on the Limerick Today show this morning on Limerick 95fm, board chairman Pat Cox said that Wallace had taken the decision to resign after it was decided by the board in December to undertake a review of his performance.
"For a combination of reasons due to sick leave and holiday leave the artistic director was not able to make himself available when these issues were raised," said Cox. "He subsequently decided on his own part to submit a resignation. I think it's dated 30 December, submitted to Limerick Corporation."
In an interview published in The Irish Examiner however, Wallace has complained that his team has been "sidelined in key decisions about how the programme should be delivered". He complained of a breakdown of communication between his team and the chief executive of the year-long event Patricia Ryan.
Ryan was a assistant to Cox while he was an MEP and also worked for Cox's Progressive Democrat colleague Mary Harney while she was in government. She has no specific experience of working within the arts sector.
Speaking on Limerick 95fm however, Cox denied that their previsions work together had any bearing on her appointment to the position and said that her position was a management role completely separate to the artistic functions of the event:
"Patricia Ryan has no artistic function in this matter, Patricia Ryan is management to the project but the artistic side has never been her management or expertise."
The city manager conducted a series of interviews with people other than Patricia Ryan in regards to that post and in terms of availability and in terms of being in Limerick on immediate call. With regard to those circumstances that choice was made.
Cox says that his only involvement in the process of Ryan's appointment was in chairing the meeting of the board when she was unanimously chosen.
In a statement issued this afternoon,  Cox said that in light of the decision of the three to leave their posts, the board will "strengthen our team accordingly".
"In the meantime, all projects and funding committed to are very much on track," he added.