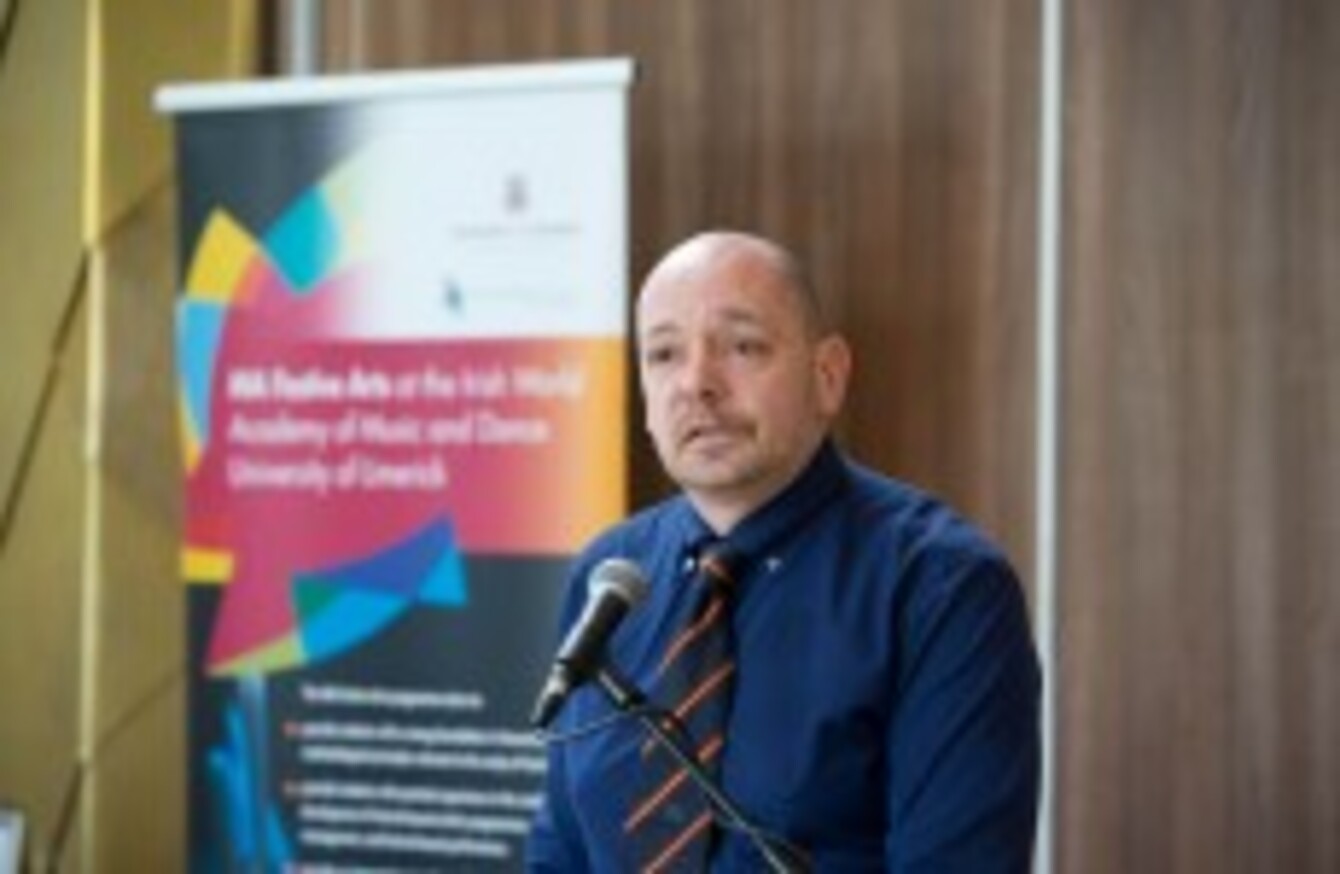 Karl Wallace (file photo).
Image: Seán Curtin photography
Karl Wallace (file photo).
Image: Seán Curtin photography
THE FORMER ARTISTIC director of Limerick City of Culture whose resignation sparked media focus on the event has welcomed the appointment of Mike Fitzpatrick as interim head of the event.
A statement by Karl Wallace and the two other programmers who resigned along with him has said that Fitzpatrick's appointment will ensure that "arts and culture are once more front and centre".
"We believe that Mike has the confidence of the arts community, knows the business of the cultural industry and is a very fine arts practitioner," they say.
The board of the event today announced that Fitzpatrick, who is the head of the Limerick School of Art and Design, will take over the position until the appointment of full-time staff.
This decision was given enthusiastic backing by Wallace this evening in a statement issued to members of the Limerick arts community:
I have worked with Mike already in my capacity as Artistic Director and it was a great pleasure and privilege to do so. We look forward to being able to hand over to Mr. Fitzpatrick and offer him any support we can provide, to ensure the smooth transition of the vibrant programme that our team enjoyed developing and planning.
Wallace resigned at the end of the December saying that his team had been sidelined in key decisions being taken in the planning of the event. It led to further questions being asked about the role of the chief executive Patricia Ryan who then resigned her position on Sunday.
Karl and his former team had raised questions about the structures in place for the event and tonight said that they welcome ongoing debate on these issues:
If our resignations have ensured that appropriate organisational and governance structures, as well as experienced professional cultural personnel, as called for by us and subsequently by the arts and cultural community of Limerick, are to be put in place, then this is indeed very welcome news for Limerick City of Culture.
As part of the announcement of Fitzpatrick's appointment, the board of the event also said that three more directors from the Limerick arts community would be brought onto the board.