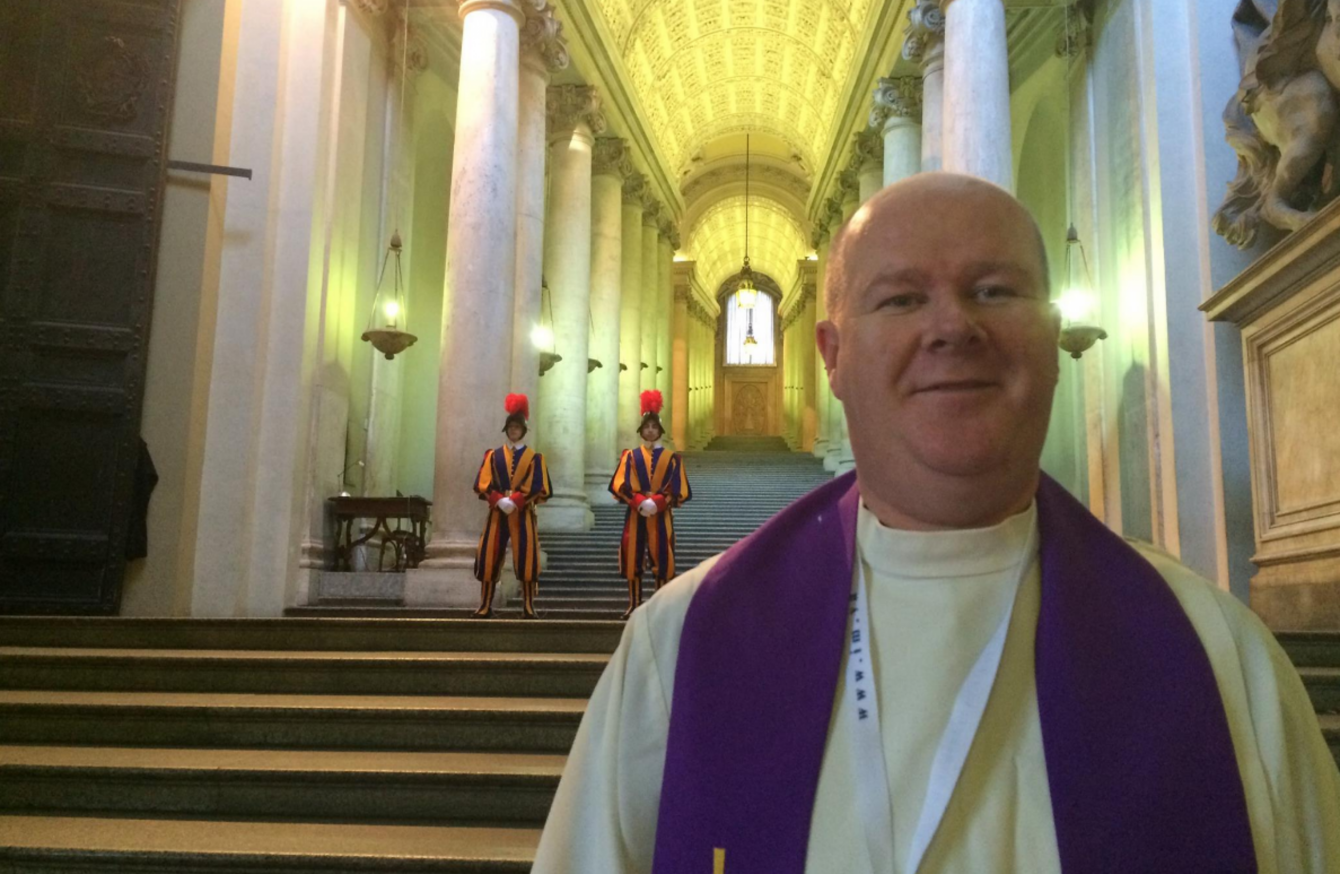 Image: Facebook/Moyross Parish
Image: Facebook/Moyross Parish
A PARISH PRIEST who warned drug dealers they are destined for Hell has told how his congregation has supported his crusade against organised crime.
Fr Tony O'Riordan described how Limerick's ruthless drug gangs decimated his community and how the people in his parish are standing up and fighting back against organised criminals.
Speaking last week from the altar, O'Riordan said those who profit from the misery of others will be punished.
He said: "To those who deal drugs, and those who extort tainted money, today's Gospel is a warning to you. You might be escaping the reaches of justice in this life, but you will face eternal justice.
"Your evil actions, your lack of mercy, will exclude you from God's Kingdom. Your drug and blood money will be of no use to you then. In the words of today's readings at mass; 'never will God forget a single thing you have done'."
The Limerick gang war might be over in earnest with most of the feud's major players convicted and imprisoned,, O'Riordan told TheJournal.ie that the blight of homelessness and poverty is forcing more people towards drugs than ever before.
But it is now up to those who can provide support and stability to do so in a timely fashion.
Homelessness 
He explained:
"The conditions from which the demand for drugs arises are possibly worse now. It would seem to me there is no marginal improvement and it's possibly even worse than 10 years ago.
We have a mother of a baby was born a few days ago with another young child in emergency accommodation. Isn't that a wonderful start for the baby? Already in emergency accommodation.
"I was driving past a banner and it said '1916:  birth of a nation' and I started thinking about the birth of that child. Where are we 100 years on making the republic real for that child?
"There are about 15 or 16 students in our school who are homeless.
"We collect them in the morning but we don't know from day to day where they're going back to.
"In that situation, there's a big impact on those children. The trajectory of that instability leads to mental health issues and that's where drug dealers and drug use flourishes.
I've visited nearly every prison in the country for nearly two decades. I have seen the damage and the pain that drugs do. I'm up to 287 young people I know who have died in those years and that means there are 287 bereaved families.
"There is an evil in Irish society we need to tackle. We need to tackle dealers and the environment in which people resort to drugs."
Gangland violence
The priest also described how there has been a reduction in gangland violence in his parish but that there is also a lot of crime happening under the radar.
#Open journalism No news is bad news Support The Journal

Your contributions will help us continue to deliver the stories that are important to you

Support us now
O'Riordan added: "I read a diary that was kept by a resident here over 10 years ago and, on a daily basis, he's reporting seeing gunfire and cars ablaze and absolute lawlessness and mayhem.
"That has been transformed. The type of criminality that exists now is a lot more under the radar but it is still there. That feud was an aberration of that lifestyle and that relationship of those people who were engaged in organised crime."
Despite the Dundon/Collopy gang war drawing to a close, the legacy of their criminality blights Limerick.
Fr O'Riordan believes there are people out there who are living in worse conditions than a decade ago.
Lack of support
He added: Last weekend was a call to the rich and powerful in Irish society. It was a homily about the rich and powerful not doing the right thing,  I got a good reaction from people and I think people are picking up on the fact that there's poor quality services here.
"When you're poor and marginalised, you've to engage with these services a lot more.
"Public monies provides these services but there is a serious need for more investment in the future of these services. A serious discussion must be had."