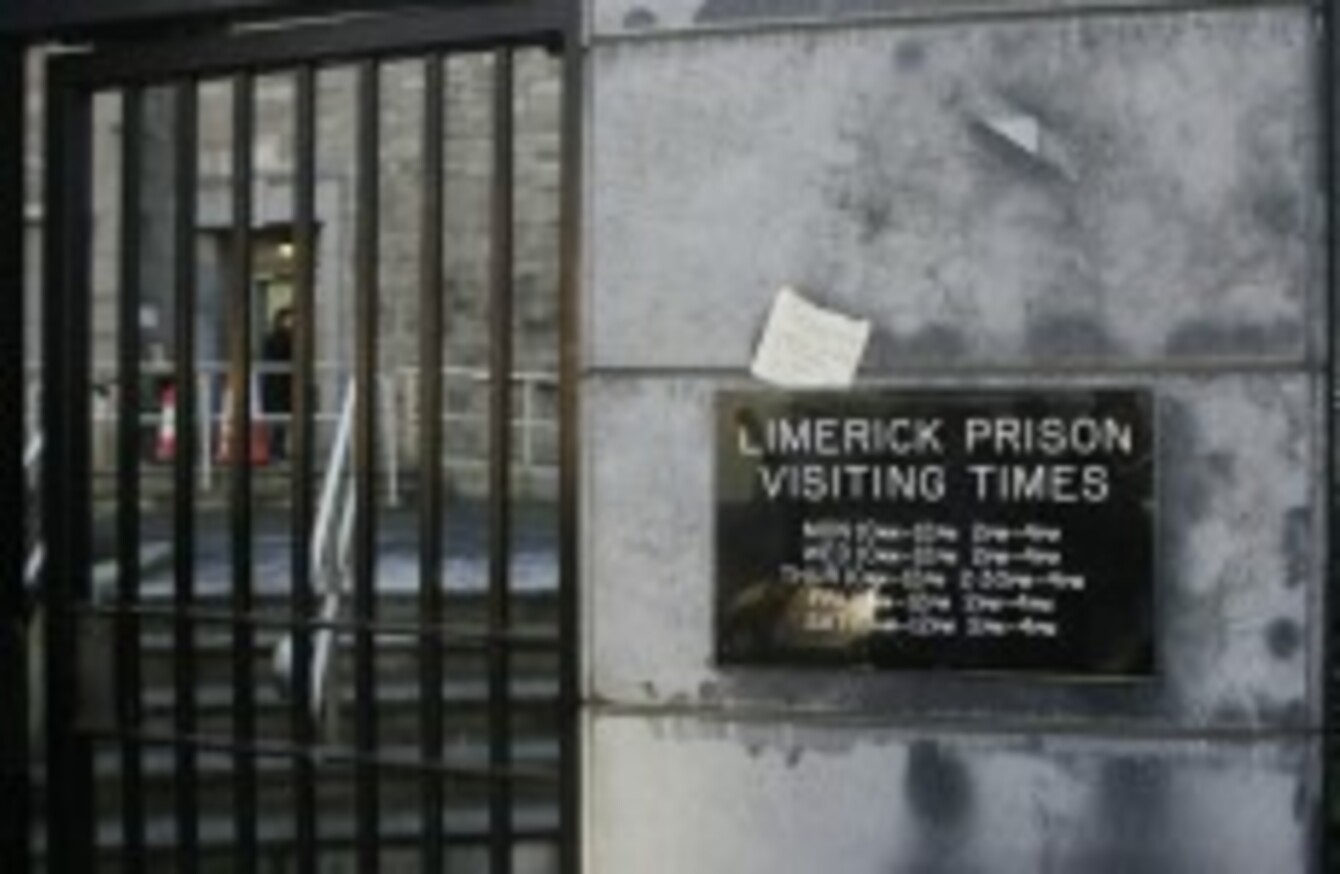 Image: Niall Carson/PA
Image: Niall Carson/PA
THE JESUIT CENTRE for Faith and Justice (JCFJ) has today criticised a visiting committee report for Limerick Prison which it said "missed the big picture" as it noted a "significant improvement" in overcrowding.
The report said this improvement had been achieved through prison management, with the transfer of prisoners to other jails with capacity. Figure reveal a decline in male prisoners from 294 in 2012 to 239 in 2013 and down further to 205 this year. The number of female prisoners has risen to 31 from 23 last year.
Though the current figures are below the prison's operational capacity, the JCFJ said both the men's and women's prisons "remain chronically overcrowded based on the Inspector of Prisons standards, and regularly overcrowded based on the prison service's own standards".
The inspector, Judge Reilly, has insisted that the capacity should not exceed 24 in a women's prison and there should be no more than 185 in a men's prison.
Minister Alan Shatter, who today welcomed the improvements cited in the report, said the construction of a new wing in the prison forms part of the Irish Prison Service 40-month capital plan. The first phase of the development will include a 100 cell accommodation block for male prisoners followed by a 50 cell block for female prisoners in the second phase.
"Enabling works for the project are already well advanced and the tender process for the first phase is underway," he said.
While the rest of the report was largely positive, it found that substance abuse and the availability of illicit drugs within the prison "despite the best efforts of the governor and his staff is extremely worrying".
It also suggested that a more "family friendly visiting routine" should be introduced at the women's prison, advising that the "bond between children and their mother must be nurtured".