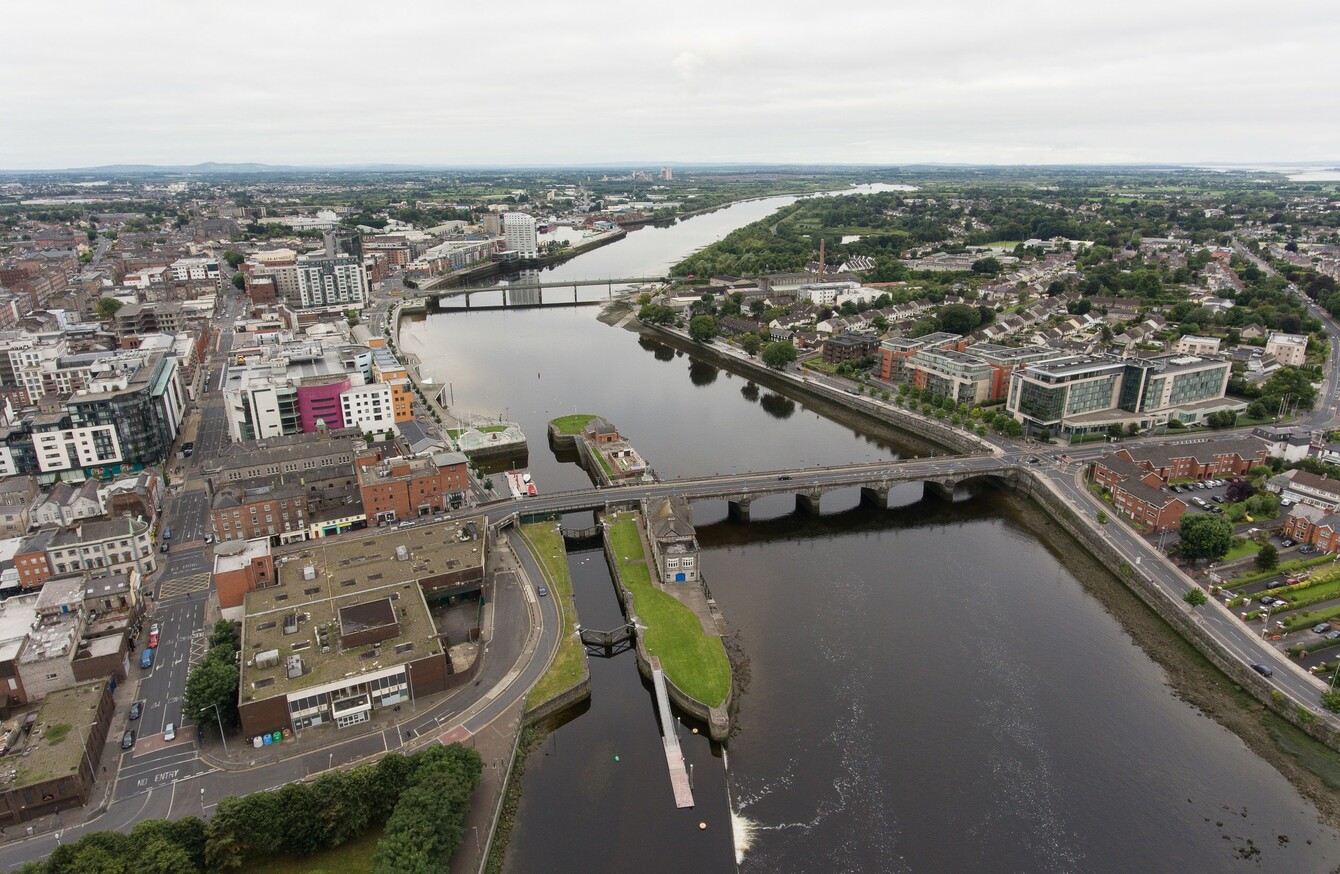 File photo of Limerick
Image: Shutterstock/UTBP
File photo of Limerick
Image: Shutterstock/UTBP
A REVIEW OF the plan to regenerate Limerick has found that the work being carried out in four areas across the city is having a positive impact on communities.
The comprehensive review covered the two years since the plan – the Limerick Regeneration Framework Implementation Plan (LRFIP) – was adopted by councillors in February 2014, is divided into three pillars: social, economic and physical.
Here are the main statistics:
More than 300 jobs have been created as a direct result of the plan's funding
€12.2 million total employment income impact in 2015, up over a quarter on 2014
16,871 participants in support services across 47 projects; 56% were under 17 years in 2014
Increased attendance at school and other services and higher numbers from DEIS schools progressing to further level
Increased numbers using services at local community hubs
Almost 50% of new build homes either completed or at design stage
Two thirds of 1,500 homes earmarked for thermal upgrading either completed or plans in place
Safer communities working in partnership with communities, policing and CCTV; Youth crime has decreased significantly
Launching the review, Minister for Housing, Planning, Community and Local Government Simon Coveney said: "The challenges we face in the area of housing include not just developing new supply, but also tackling legacy issues from a time when housing delivery perhaps focused more on quantity over quality.
"This review shows that good progress is now being made in tackling such issues for the regeneration areas of Limerick city.
Much work remains to be done, but in the two years since the implementation plan was launched, notable progress has been made in the physical regeneration and I'm particularly delighted to see first-hand, the investment being made in the social regeneration, including the involvement of residents which underpins this work.
"The transformation won't be instant, but the development of strong, sustainable communities is happening and I am committed to continuing our support for the efforts of the community, the Council and all other supporters of this important work."
More recommendations 
Kieran O'Hanlon, Mayor Limerick city and county, said: "I'm delighted there has been significant work done across the four regeneration areas in Limerick. While you always like to see things move more quickly, what has been achieved is very welcome."
A series of recommendations have been made across all three pillars.
They include:
Continued support and development of Community Enterprise Centres as Community Hubs
Enhanced community involvement and maintenance of safety within areas
Focus on reducing youth unemployment
Target specific skills development
Increase private sector involvement
Progress the Coonagh to Knockalisheen Road and M7/ M20/ N18 access into Southill