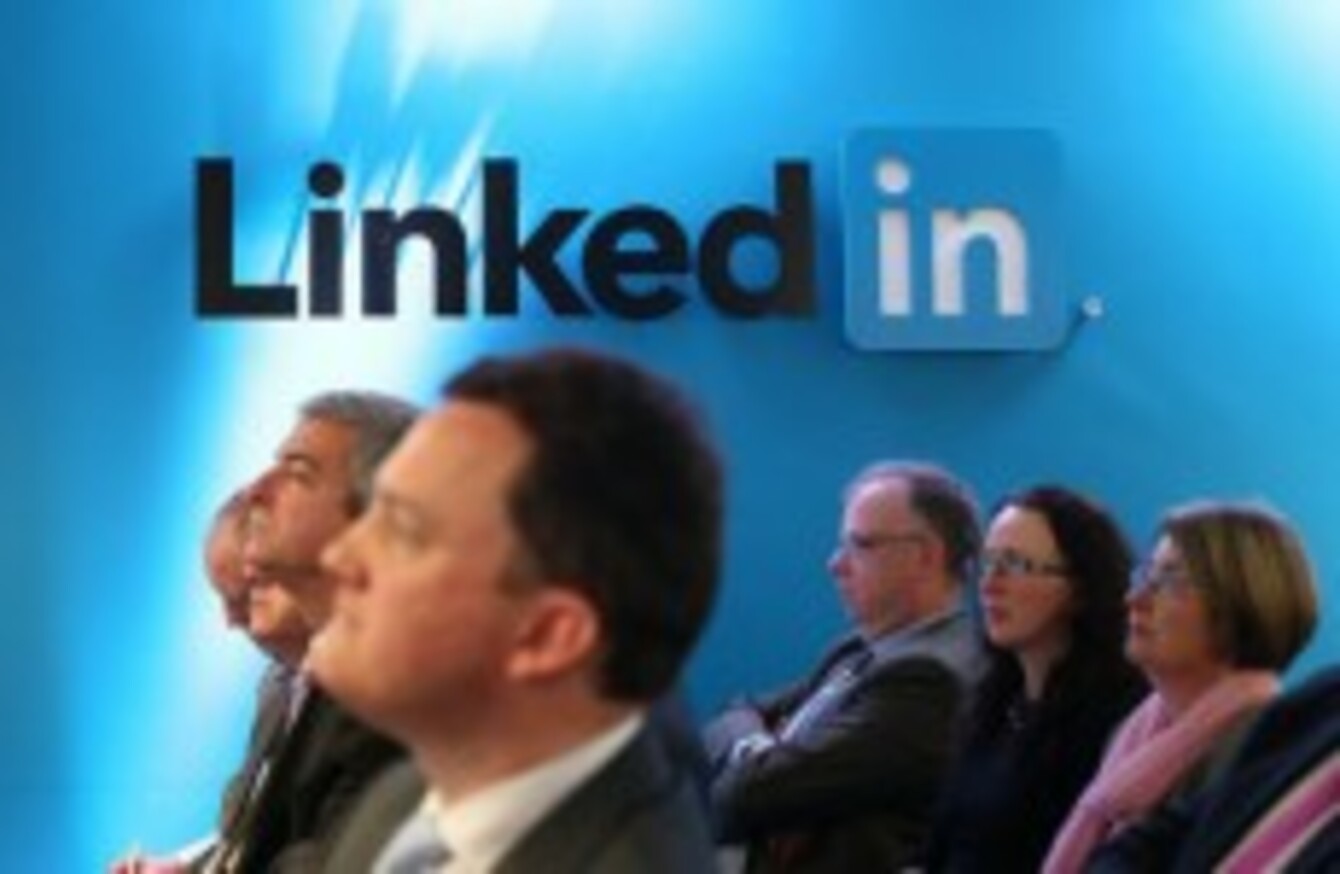 LinkedIn's offices in Gardner House, Wilton Place Dublin.
Image: Niall Carson/PA Wire/Press Association Images
LinkedIn's offices in Gardner House, Wilton Place Dublin.
Image: Niall Carson/PA Wire/Press Association Images
LINKEDIN HAS REDUCED its minimum age limit for members from 18 years to 13 years as it attempts to attract younger users to a new university section of the website.
The social networking site has altered its terms of service so that pre-university students can access its new 'University Pages' feature. The new feature aims to give prospective students access to information about colleges and the ability connect with other students and alumni.
The new rules will take effect from 12 September and will also include changes to the website's privacy policy. The age limits will vary according to legal rules in different countries:
14 years old: United States, Canada, Germany, Spain, Australia and South Korea
16 years old: Netherlands
18 years old: China
13 years old: All other countries
In a blog post published yesterday, LinkedIn's Dublin-based director of policy Eric Heath said that, following the decision to reduce the age limit, the company has taken a number of steps to "safeguard the experience of LinkedIn members under the age of 18″.
Additional privacy
Users under 18 will not have their age appear on their profile and their profiles will not show up in search engines. In addition, rather than showing a first name, last name and city as is the situation for adult users at present, an under 18 profile will default to "first name, last name initial, and general region".
Heath wrote that the introduction of 'University Pages' was aimed at students who wished to make "the most informed decisions" about the beginning of their careers.
Smart, ambitious students are already thinking about their futures when they step foot into high school – where they want to go to college, what they want to study, where they want to live and work. We want to encourage these students to leverage the insights and connections of the millions of successful professionals on LinkedIn
LinkedIn's director of product management Christina Allen said that over 200 universities have adopted pages on the site with more expected in the coming weeks. Allen described the service as "especially valuable for students making their first, big decision about where to attend college".
Several Irish universities already have a presence on the university page section but most of their features are not available as yet.
LinkedIn posted a video explaining what it is expected from it's "University Pages"  feature: