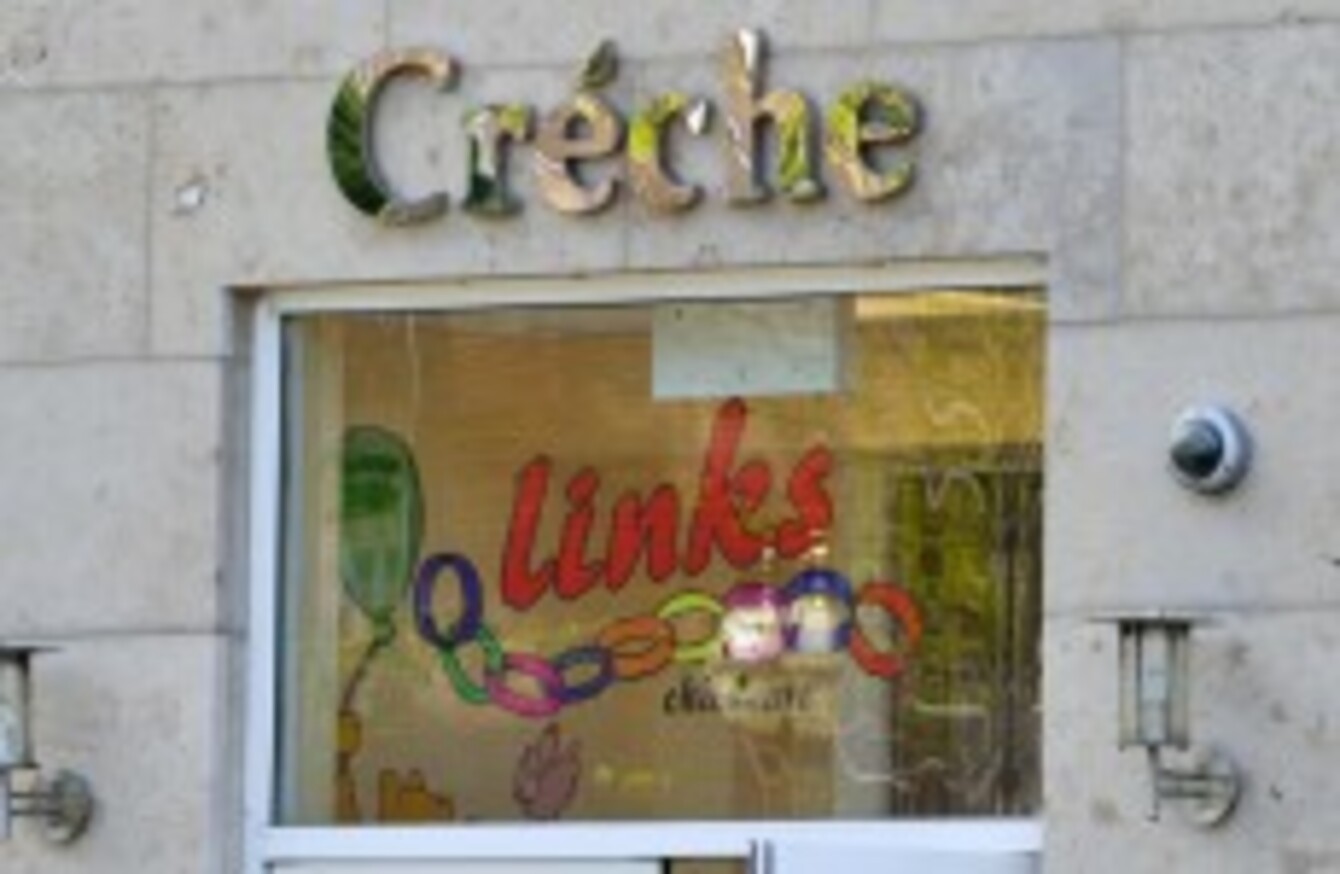 Image: Laura Hutton/Photocall Ireland
Image: Laura Hutton/Photocall Ireland
A COURT CASE taken by the Child and Family Agency against the Director of Links Creche and Montessori has been adjourned until 18 November.
Deirdre Kelly was due to appear in court in relation to allegations of breaches of the Child Care Act 1991 and pre-school regulations following revelations in a Prime Time programme in May 2013.
The programme, 'A Breach of Trust', featured undercover recordings filmed by a reporter with basic childcare qualifications. It showed staff at a number of childcare facilities, including the Links Childcare creche in Abington, Malahide, allegedly mistreating children.
This morning in Dublin District Court, prosecuting solicitor David McCoy sought a Gary Doyle order so that he has more time to give the defence the materials he will be relying on in court, including 40 hours of CCTV footage given to him by RTÉ.
Judge John O'Neill said that the order must be complied with by 31 October.
There are 24 summonses before the court – four relating to Kelly and 20 relating to the creche itself.
The four directed at Kelly relate to a breach in record keeping and Garda vetting.
'Degrading'
Four summonses against the creche are due to related matters while a further 16 were described in court by McCoy as "welfare-type summonses" that deal with claims of "disrespectful, degrading and exploitative" treatment of children at the creche.
The maximum penalty for each charge against Kelly is a €1,300 fine. She could also be barred from running childcare facilities for a period of time.
The summonses relate to breaches under the Child Care Act and pre-school regulations numbers 27 and 92.
The Links Childcare centre in Malahide is one of 10 creches owned by Deirdre and her husband Padraig Kelly.
The next hearing will take place at 10.30am on 18 November.