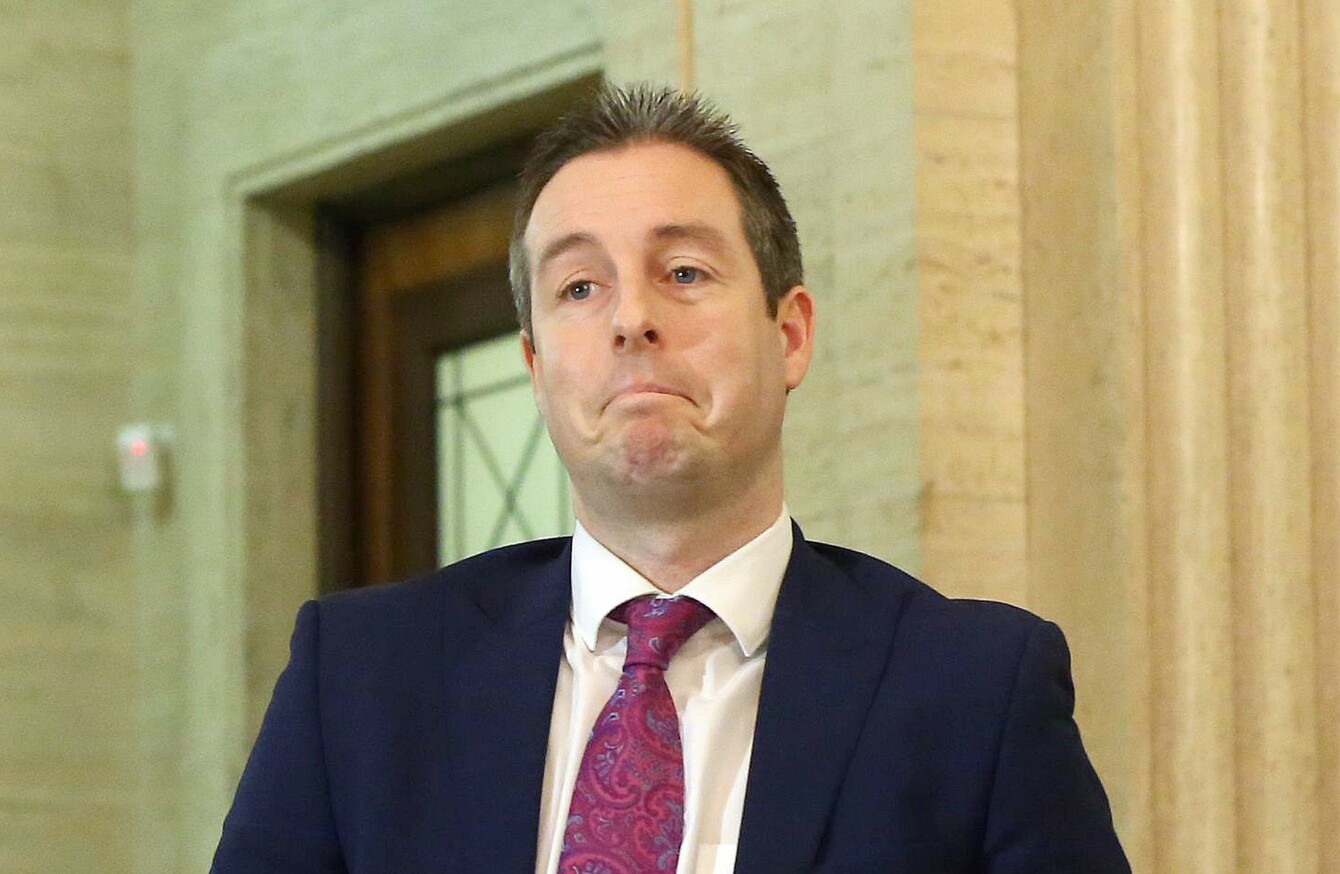 DUP minister Paul Givan.
DUP minister Paul Givan.
NORTHERN IRELAND'S COMMUNITIES Minister has said he's found the necessary funding to continue an Irish language scheme for students – just weeks after withdrawing it and hours before a public protest.
Before Christmas Paul Givan, who's a member of the DUP, announced that the funding would be withdrawn due to 'efficiency savings'.
According to the BBC, an email was sent out on the night before Christmas Eve telling employees "Because of efficiency savings, the department will not be providing the Líofa bursary scheme in 2017. Happy Christmas and Happy New Year."
The Stormont Assembly's former communities minister has gone back on that decision early this morning, after sending the following tweet:
A protest is scheduled for today at 12.30pm, where a boiler, representing the 'cash for ash' scandal, will be placed outside the Communities department in Belfast.
The protest is organised by An Dream Dearg who are protesting against actions taken by Stormont that they feel are insulting the Irish language.
This includes former Education Minister Peter Weir (DUP) removing funding for Irish schools and blocking the construction of new Gaelscoileanna.
Previous minister John O'Dowd (Sinn Féin) had announced a number of Gaelscoil renovations during his tenure, which was criticised by DUP members and supporters as favouritism and 'an obsession' with the Irish language.
Supporters of the Dream Dearg campaign have changed their profile pictures to a red icon with a white circle – including Sinn Féin leader Gerry Adams and two Olympic boxers.
An Dream Dearg spokesperson Ciarán Mac Giolla Bhéin said public support "ultimately left the Minister with no choice but to restore the Líofa Gaeltacht Bursary scheme this morning".
"The Irish language community are no longer willing to accept being treated as second class citizens. Eighteen years after the Good Friday Agreement and more than 10 years since the commitment to an Irish Language Act, the Irish-language community are [angry] at the repeated failure of authorities to protect and promote our rights.
We are not asking for any special concession or privilege, but to be treated with respect and dignity. This can only be delivered through enshrined legislation that secures our rights as Irish speakers.
The Líofa Bursary Scheme gives up to £50,000 a year to up to 100 students "who might not otherwise have had the chance to go to a Gaeltacht".
The scheme is open to students of "all traditions and backgrounds", and has been in operation for five years.