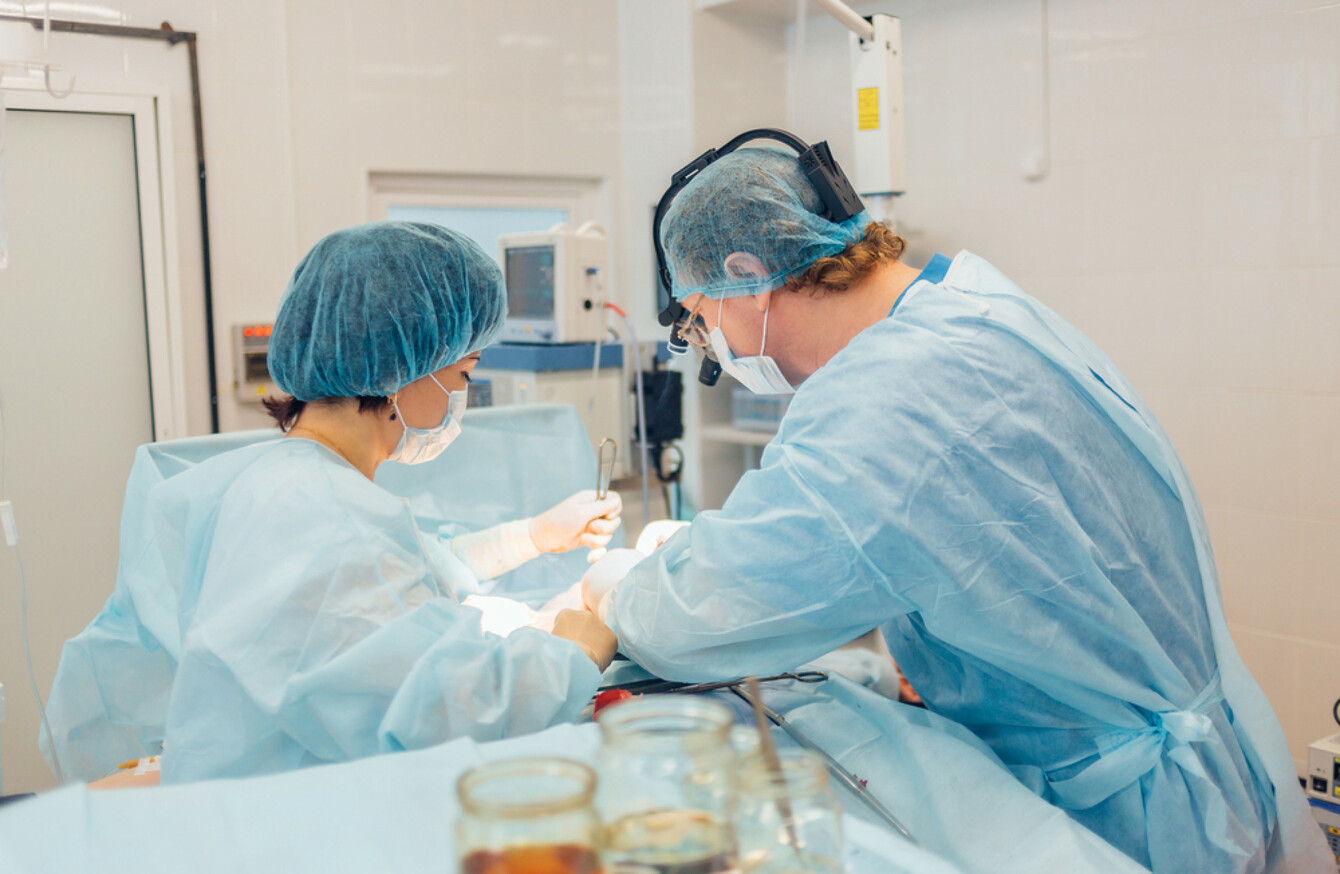 File photo
Image: Shutterstock/UfaBizPhoto
File photo
Image: Shutterstock/UfaBizPhoto
MORE THAN 1,000 patients have received liposuction treatment in public hospitals at a cost of almost €4.6 million since 2009, new figures have revealed.
Last year alone, a total of €622,960 was spent on the cosmetic fat-removal procedures for 134 patients in state-run hospitals.
The treatment involves the surgical removal of fat from particular parts of the body – such as the thighs, buttocks, or abdomen – in order to create a more toned physical appearance.
The HSE's own website describes liposuction as "a cosmetic procedure carried out to improve a person's appearance, rather than their health".
"The aim of the procedure is not to reduce weight but to improve your figure," it states, and adds that "popular areas" for liposuction include under the chin, neck, upper arms, calves and ankles.
Records released under the Freedom of Information Act have revealed that €4,562,524 was spent on liposuction and lipectomy procedures in public hospitals between 2009 and 2016.
A total of 1,011 patients availed of the fat-removal procedures during that period, reaching a peak of 159 in 2015 at a cost of €756,942 before falling last year to 134 and a total spend of €622,960.
The number of patients undergoing liposuction surgery has increased by 50% since 2011, when 89 people received the treatment at a cost of €437,799.
The HSE did not provide a comment in response to queries relating to the provision of liposuction in public hospitals. However, the agency has previously stated that procedures of this nature are carried out on the basis of a clinical diagnosis by a consultant.
"The HSE provides and sometimes funds surgery aimed at correcting disfigurement or restoring function lost as a result of accidents, birth defects, or treatment of disease, or in some cases due to psychological distress caused by such a condition, which would be diagnosed by a consultant plastic surgeon," it has said.
Most liposuction operations take between one and four hours, and are usually performed under general anaesthetic unless the area being treated is confined to the lower body, in which case an epidural can be used.
During the procedure, a suction tube called a microcannula is attached to a specialist vacuum machine and inserted into the appropriate area of the patient's body. It is then used to loosen and suck fat out of that area.
The same technique is also occasionally used as part of the treatment of certain conditions such as gynaecomastia (the development of breast tissue in men), and lipomas (non-cancerous fatty lumps).