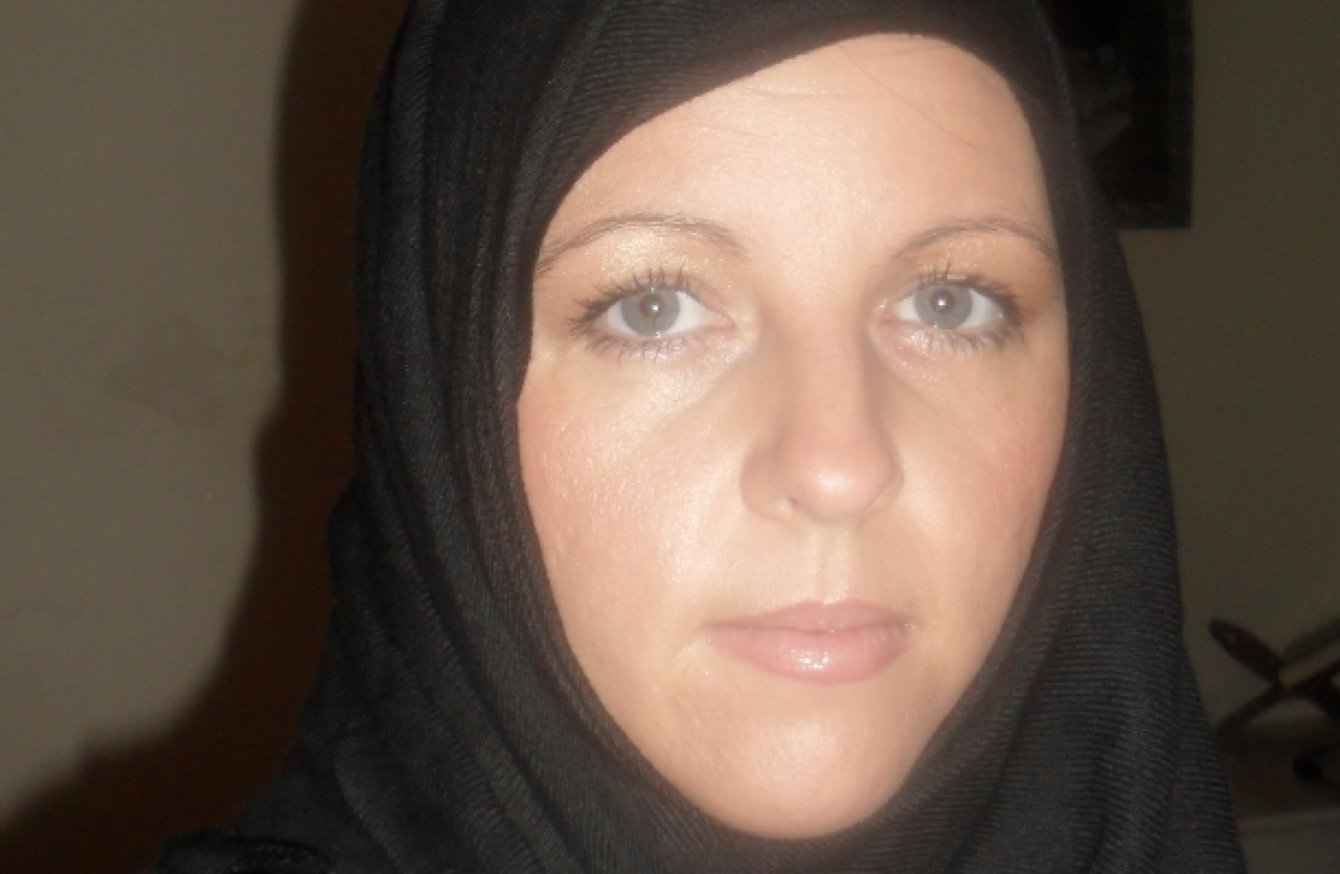 Lisa Smith.
Image: Norma Costello
Lisa Smith.
Image: Norma Costello
COUNTER TERROR DETECTIVES have been granted a further 24 hours to question Lisa Smith about her activities since she fled to the so-called Islamic State.
The former Irish Defence Forces member who converted to Islam a decade ago and married an Isil fighter was brought to Dublin District Court today. 
The 38-year-old was arrested on Sunday morning by gardaí after arriving back in Ireland on suspicion of terrorist offences. 
She was present for the hearing after being brought under armed escort from Kevin Street Garda station where she has been questioned by members of the Special Detective Unit.
At about 9.30am, at a special sitting of the court, Judge Patricia McNamara acceded to a request from senior gardaí to extend the detention time to question her on suspected terror activities abroad.
She was represented by solicitor Peter Corrigan. She remains in custody under Section 30 of the Offences Against the State Act. 
Smith, who previously lived in Co Louth, landed with her daughter at Dublin Airport shortly before 10.30am on board Turkish Airlines flight 1975 from Istanbul on Sunday.  
She was arrested by gardaí shortly after the flight landed following her deportation from Turkey. 
Her two-year-old daughter is being cared for by relatives, gardaí have said.  
Smith was photographed leaving the court accompanied by a female plain clothes member of An Garda Síochána.
Smith was dressed from head to toe in black and her face was covered. She was escorted by a detective to a waiting unmarked garda van which was followed by an armed unit.
With reporting by Ronán Duffy and Orla Dwyer