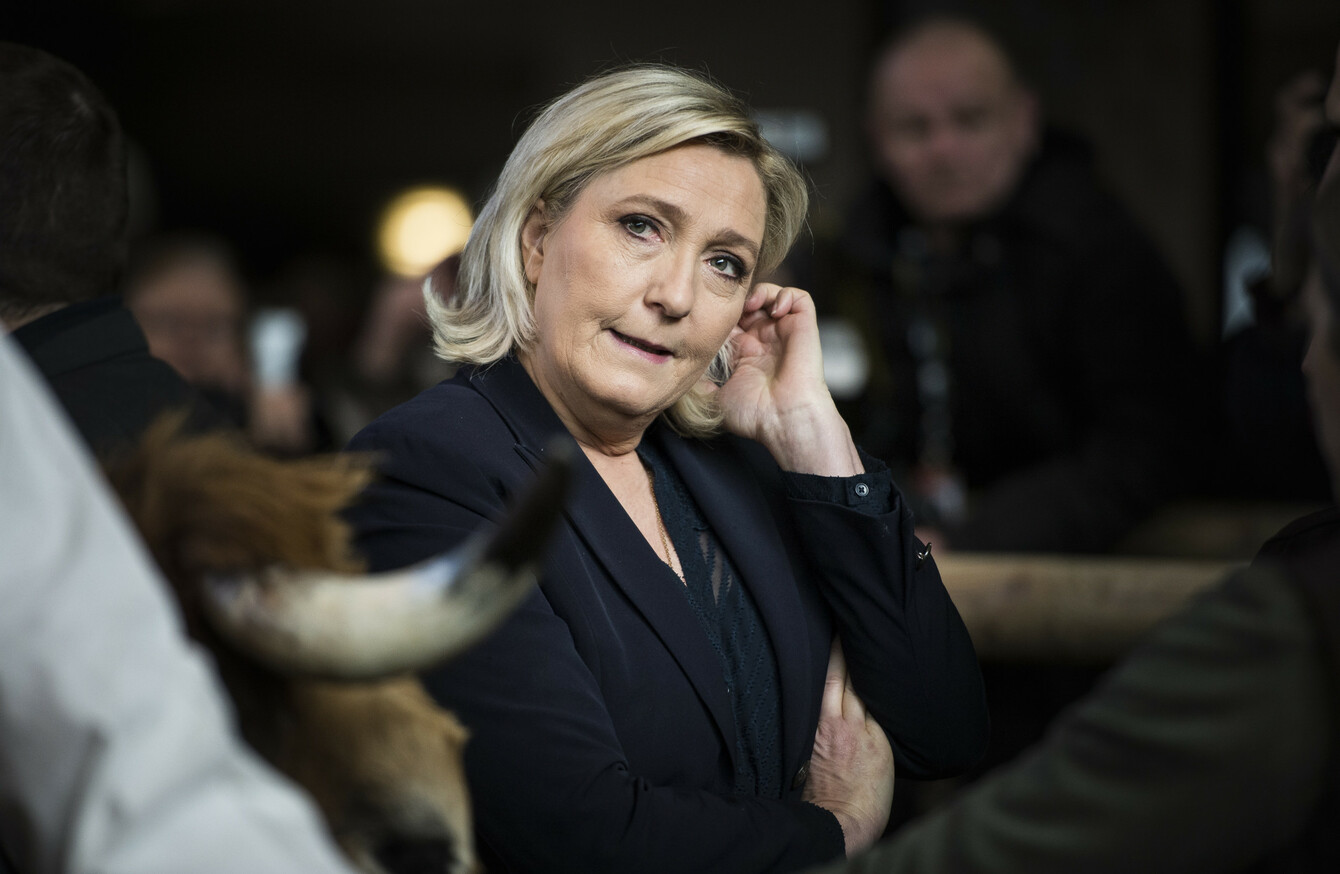 French far-right Front National (FN) party president Marine Le Pen
Image: Blondet Eliot/ABACA /PA Images
French far-right Front National (FN) party president Marine Le Pen
Image: Blondet Eliot/ABACA /PA Images
Updated Aug 15th 2018, 12:45 PM
THE FOUNDER OF the Lisbon Web Summit has withdrawn an invite for French far-right leader Marine Le Pen to its annual tech conference later this year, after earlier defending the decision to invite her to the event.
Earlier this week, it was announced that Le Pen – who is president of the National Rally party – would appear at the event, which will be held in the Portuguese capital from 5-8 November.
The move proved controversial in a country where a far-right dictatorship was in place until 1974.
Changing mind
In a series of tweets this afternoon, Web Summit founder Paddy Cosgrave said it was "now clear" to him that the correct decision was to rescind Le Pen's invitation.
"Based on advice we have received and the large reaction online overnight, her presence is disrespectful in particular to our host country," Cosgrave said. "It is also disrespectful to some of the many tens of thousands of attendees who join us from around the world."
He said that, in future, the Web Summit would approach issues of hate, freedom of expression and platform technologies "with more care".
Cosgrave added that the summit had added private and public stages "specifically for robust dialogue on contentious and defining issues of our time", but added "we've still much to learn".
Earlier
In a web-post written last night, Cosgrave admitted that while he felt Le Pen's views were "wrongheaded", he believed that they would be adequately challenged by "professional journalist" at the event.
Citing the fundamental right to free speech, he said: "Web Summit is a place where people should be prepared to have their opinions deeply challenged, and in turn to deeply challenge the opinions of others."
He also said that more than 30% of French voters selected Le Pen to be their candidate in last year's presidential election, and argued that "banning or attempting to ignore" her views would do little to address the cause of why they exist.
#Open journalism No news is bad news Support The Journal

Your contributions will help us continue to deliver the stories that are important to you

Support us now
"Ultimately the easy decision is to turn Web Summit into a commercially safe space by precluding views, both economic and political, that may cause offense to our commercial partners and other stakeholders," he added.
"Excluding those who are "too socialist" or "too nationalistic" or "too extreme" from Web Summit would, I assure you, be a very easy and very pragmatic decision for us to take as a business."
However, Cosgrave also said that if the Portuguese government asked the summit's organisers to cancel Le Pen's invitation, they would "of course respect that request" and do so immediately.
Last year, Cosgrave was forced to apologise after Portugal's Prime Minister criticised him for holding an "offensive" dinner at Lisbon's National Pantheon, where a number of the country's important national figures are buried.
There was also controversy in 2016 when a number of people who had paid up to €5,000 for tickets to the conference were forced to watch events from screens outside.
With reporting from Sean Murray