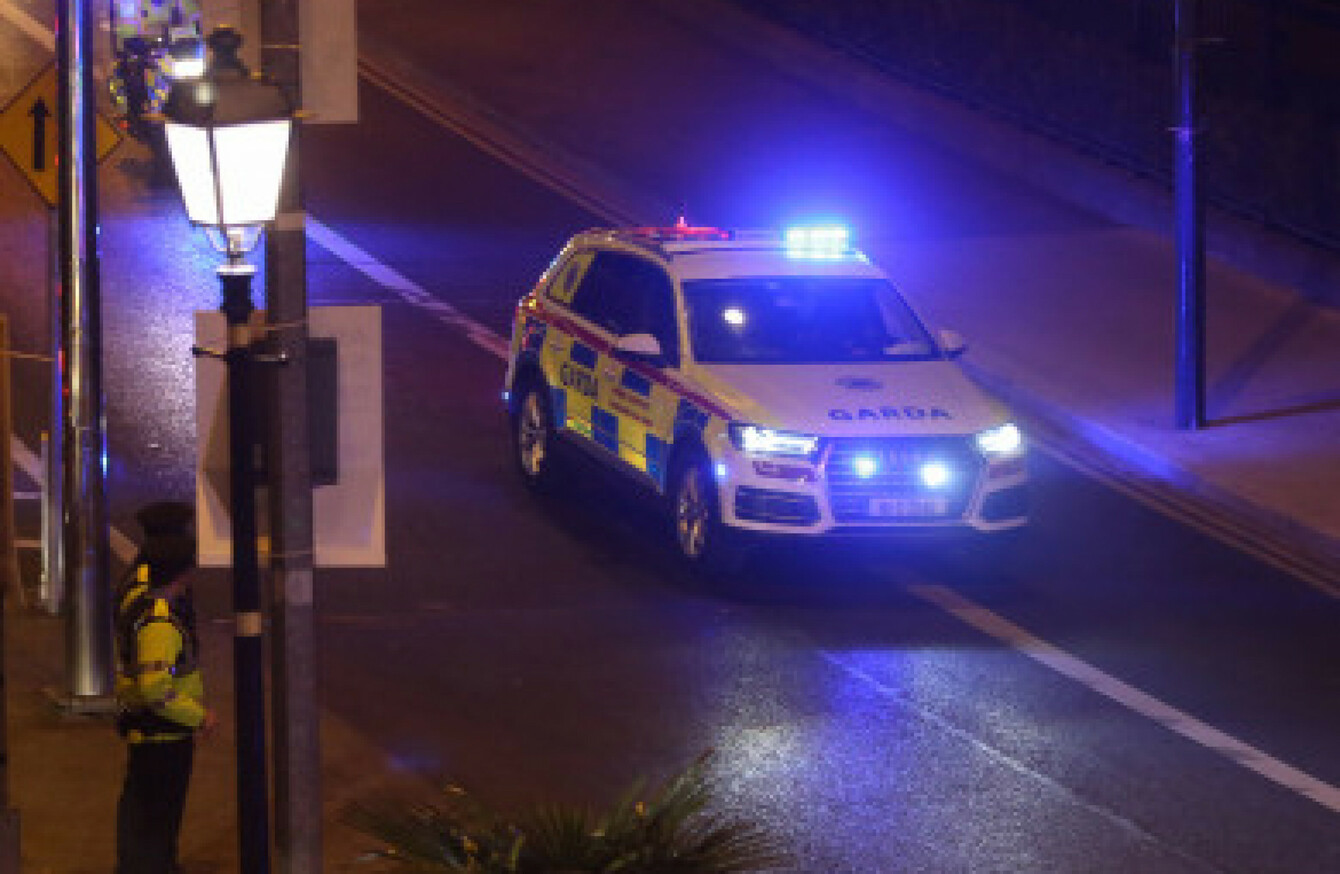 Image: RollingNews.ie
Image: RollingNews.ie
A LITHUANIAN DRUGS gang member is believed to have left Ireland after the Criminal Assets Bureau (CAB) conducted a number of raids on homes linked to the gang. 
The man, who is well-known to gardaí, is the subject of a number of investigations, including whether his gang had any involvement or prior knowledge of an acid attack on a serving garda.
CAB conducted the raid on Monday and said it seized a "quantity of financial documents, electronic storage devices and mobile telephones".
It is hoped that the electronic data retrieved from these devices will be able to directly link the top leaders of this organised crime group to drug dealing across the country. 
Sources described Monday's seizures as significant and that the extraction of data from these devices is a priority for officers. It is hoped that the data will also garner evidence linking a Dublin car dealership to the gang.
No arrests have yet been made but it is believed that one of the main members of the gang has left the jurisdiction. 
The gang has come to the attention of a number of garda units including the Drugs and Organised Crime Bureau, CAB, as well as divisional drugs units in Dublin, Cork and the country's western region. 
The gang is heavily-linked to another Lithuanian criminal group which has been behind a number of drug-related crimes and an attack on gardaí.
That particular gang is run by two men, who are originally from the Kaunas and Plunge areas of the Eastern European country. They arrived into Ireland over a decade ago, one having murdered the gang's top boss in Belfast and effectively taking control of the enterprise.
Attacking gardaí
A member of a garda drugs unit was attacked with acid by a member of a Lithuanian gang in June.
Since the attack, gardaí have allocated more resources to tackle the Eastern European gangs. While Monday's raid was not directly related to that gang, officers believe that the drug dealers are linked and are paying a percentage of their money to the same supplier.
At the start of June, the officer was driving home from work when his car was doused in what medics believe was an acidic solution. The garda's face and arm were hit with the acid. He received treatment in a nearby hospital and was discharged from medics' care later that day.
A statement by CAB in relation to Monday's raid read: "The Criminal Assets Bureau, assisted by the DMR Armed Support Unit conducted a search operation in the Dublin West area his morning, Monday the 27th of August 2018.
"Searches were conducted at two residential properties in Dublin 15.
"The CAB investigation relates to a Lithuanian Organised Crime Gang involved in the sale and supply of drugs through a network of cannabis grow houses across the country.
"A quantity of financial documents, electronic storage devices and mobile telephones were seized."