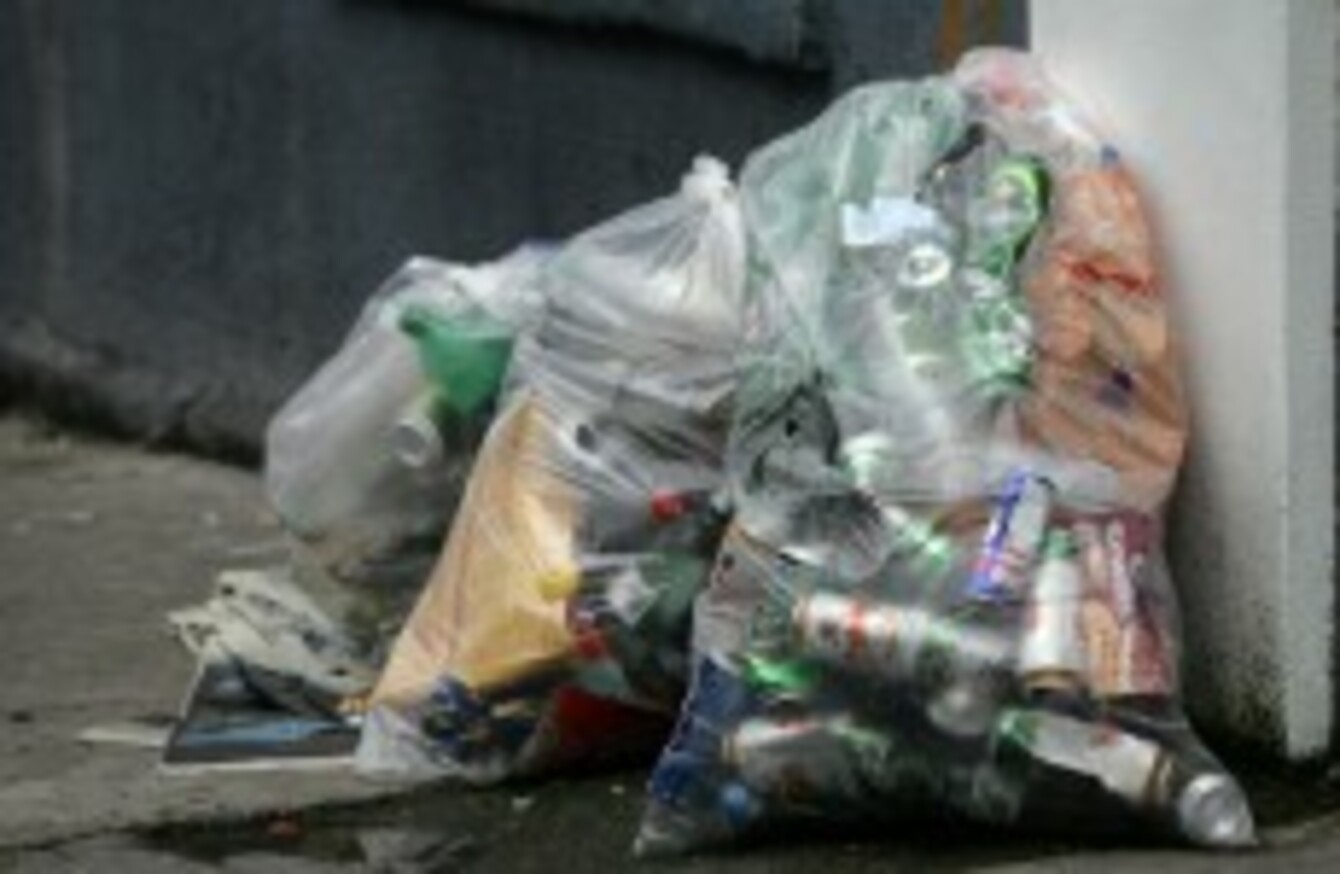 FIGURES ON ILLEGAL dumping and litter fines in Dublin for the past five years show that just one third of them were paid.
The figures were released by Fianna Fáil Cllr Daithi De Róiste, and show that in 2014, across Dublin 1,644 fines were issued by the council, with nine issued by the gardaí.
Of these, just 575 fines were paid.
Last year:
There were 760 appeals received
243 fines were successfully appealed
504 prosecutions were initiated for non-payment
41 convictions were secured for non-payment
There were two out of court settlements
The council secured 41 convictions from 2010 – 2014 from in excess of 500 prosecutions that it brought.
Speaking to TheJournal.ie, Cllr de Róiste said:
Everybody wants to live and work in a clean city. Tourists want to come to a clean city and unfortunately when we're issuing fines and only about a third of people getting fines are paying them, then we have a problem and need to be looking at the area of enforcement.
He said the question that needs to be asked is: "Why is there such a huge gap between issuing fines and the actual enforcement of them? We need clear answers. We need to start taking this problem seriously. This can cause huge reputational damage to our city, nationally and internationally."
Cllr de Róiste said that there needs to be a bigger sense of follow-up when people are issued with litter and dumping fines.
Dublin City Council said:
The general position regarding litter fines is that one third of fines are paid, one third are successfully appealed and we initiate legal proceedings on the remainder of the one third unpaid fines. It should be noted that the City Council devotes considerable resources across the City in Street Cleaning and Litter Prevention. We recognise how important street cleaning is for the city from both a business and tourism point of view and we would urge everyone to play their part in keeping Dublin free of litter and to dispose of litter in a proper fashion. It should also be noted that Dublin City Council is currently reviewing the Litter Management Plan for the city and we would welcome any submissions from interested parties on what should be in that plan.