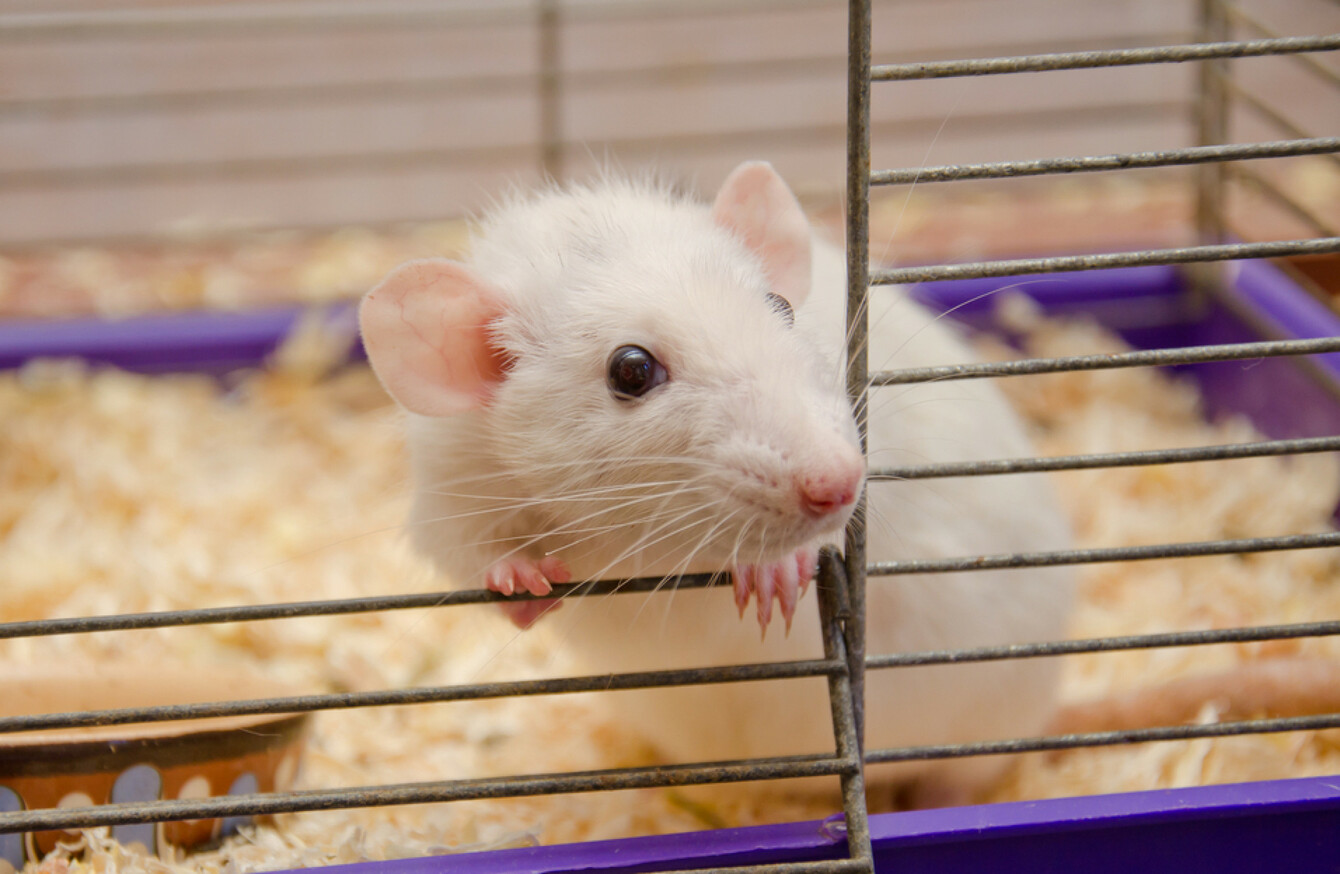 Image: Kirill Kurashov via Shutterstock
Image: Kirill Kurashov via Shutterstock
LIVE ANIMALS WERE used for research and testing 226,934 times last year, according to new figures published by the Health Products Regulatory Authority (HPRA).
Around 85% of the animals used in experiments during 2016 were mice, while the remainder included 356 dogs and 271 cats. Pigs, horses, rabbits and ferrets were also the subject of scientific research.
The latest figures represent a 1% reduction in the total number of experiments, but the number of these experiments that were categorised as "severe" increased to 66,303 last year from 62,246 in 2015.
The number of experiments categorised as "moderate" in terms of severity also increased from 49,705 to 58,832 during the same period.
The Irish Anti-Vivisection Society (IAVS), which campaigns against the use of animals for research, said that even experiments classified as moderately severe had a serious impact on the animals involved.
"The [relevant] Directive classified 'moderate' severity to include inducing cancer in animals, restraint in a metabolic cage for up to five days, and acute poisoning tests that stop just short of death," said a spokesperson for the organisation.
The IAVS is truly appalled that no meaningful progress is being made to reduce the number of harmful animal experiments in Ireland and, even worse, the overall severity of the experiments is actually increasing.
"It's time the government ended its utterly unacceptable indifference to severe animal cruelty and devised a strategy to honour its legal and moral duties to reduce animal suffering in Irish laboratories," they added.
The vast majority of the animals used in research and testing last year were used only once. Re-use of the same animal is permitted only if the severity of previous experiments was classified as either "mild" or "moderate".
#Open journalism No news is bad news Support The Journal

Your contributions will help us continue to deliver the stories that are important to you

Support us now
The most common purpose for which live animals were used in research was regulatory use and routine production, which includes safety and risk assessment for food and other products.
Basic research, including animal behaviour and biology, accounted for 13% of the experiments using live animals, while another 12% were used in the course of translational and applied research.
A total of 170,976 of the live-animal experiments that were conducted last year were for the purpose of legislative compliance. 98% of these related to medicinal products for human use, while the remaining two percent related to veterinary products.
Of the 226,934 experiments carried out in 2016, 6,044 involved the use of cattle, 1,323 involved sheep, 1,209 involved pigs, and 204 involved horses, donkeys and cross-breeds.