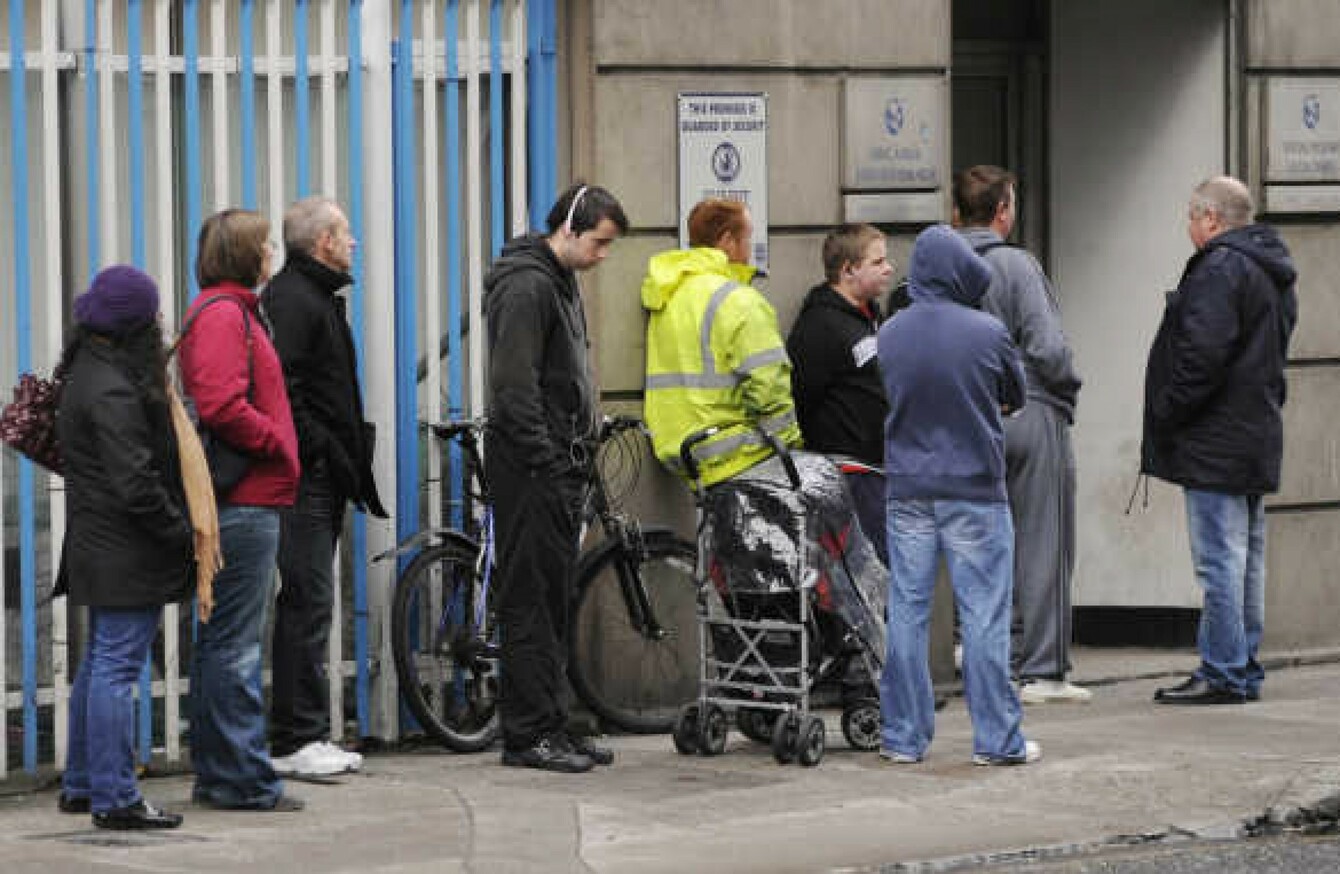 Image: RollingNews.ie
Image: RollingNews.ie
THERE ARE 35,000 fewer people on the Live Register than the same period last year, new figures from the Central Statistics Office show, and the number has dropped 4,800 since last month.
The figures show that there are now 323,200 people officially signed on, compared with 360,100 from this time last year, representing over a 10% drop when you take into account seasonal adjustment.
Seasonal adjustment judges the effects of the particular factors of a certain time of year – such as summer peaks and strikes – and adjusts the base figures accordingly to better reflect the actual levels of people signed on.
When you don't take into account seasonal adjustment the figures for this month are 321,802.
Figures on the Live Register aren't indicative of unemployment rates, however, as part-time workers and temporary workers can still be signed on.
The CSO released unemployment figures earlier in the week which showed that there is now an unemployment rate of 8.6% in Ireland (down from 10.1% this time last year).
Breakdown
Other notable figures from the CSO show:
There are now 12.3% fewer men on the register than last year.
There are 7.1% fewer females.
The "Craft and related" employment group remains the largest group on the register, with 19.2% of people signed on falling under this heading.
The number of people under the age of 25 signed on had a big drop with almost 20% off the register since last year.
The number of people on the Live Register has dropped by almost 30% from its August 2011 peak, when 448,800 people were signed on.