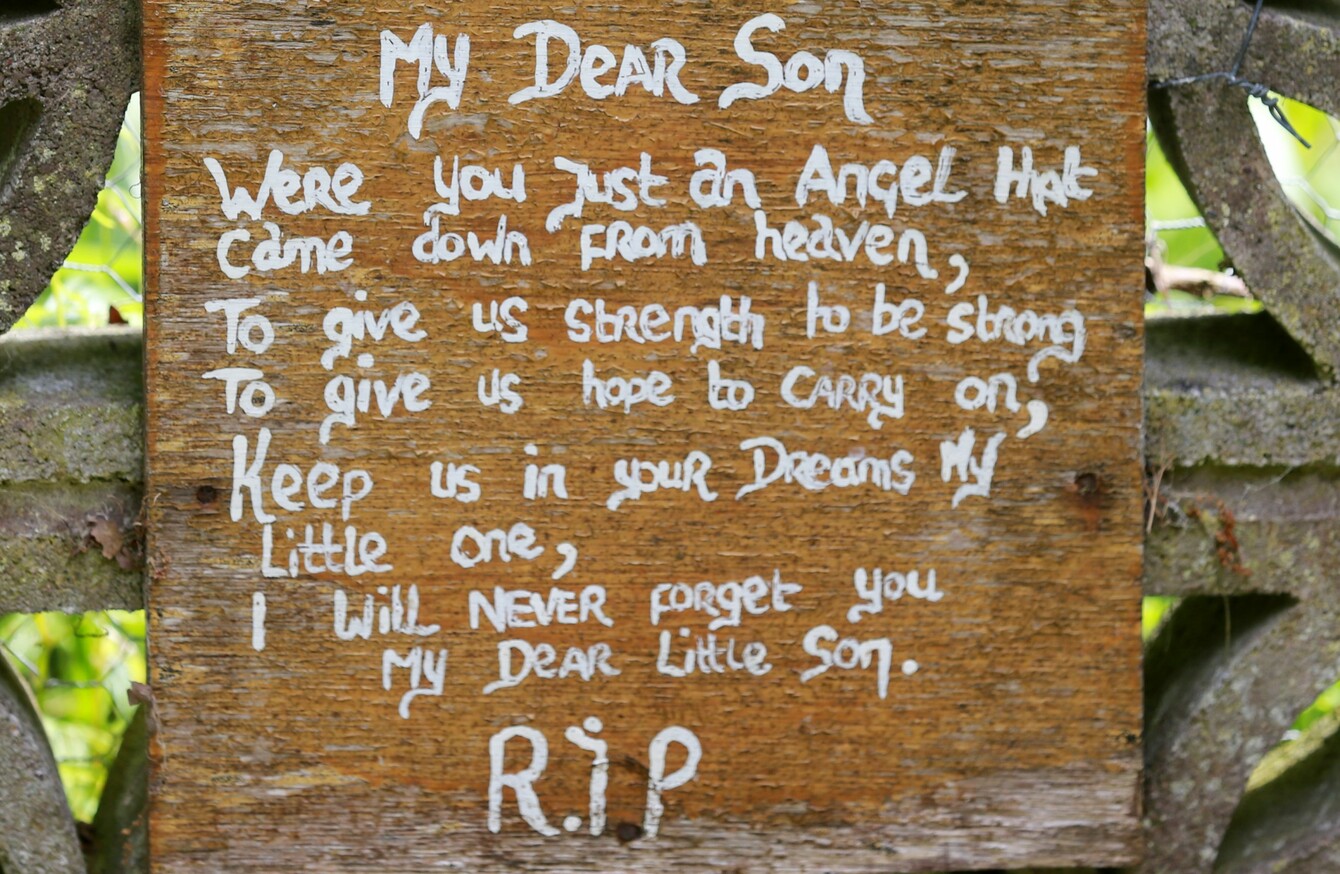 Image: Laura Hutton/Photocall Ireland
Image: Laura Hutton/Photocall Ireland
A WOMAN WHO gave birth to her child at a mother and baby home claimed that the nuns changed his name  "so he would be easier to sell".
Speaking to Joe Duffy on Liveline this afternoon, the woman, who went by the name Bridget, said she gave birth to her son in Bessborough, Cork, in 1961. The child, who she initially named William, died just six weeks later.
Bridget was just 17-years-old when she became pregnant. She decided to leave Ireland and head to the UK for work. It is there she went to confession where she was told by the priest to go home.
On her return to Ireland, she entered the mother and baby home and described how the nuns were delighted that she  gave birth to a boy as he would be easier to sell.
Speaking on RTÉ Radio One, Bridget said: "I went to the confession box and told the priest, I told the priest, I confessed. At that time it was the most terrible sin. The priest gave me an address and they arranged for me to go to back to Ireland.
"I was told I had to go back to Ireland to have my baby. Now, I realise of course I needn't have. If I knew how things worked I could have stayed here and had my baby and still have my baby."
The horror
In the emotional interview, Bridget described how people like her were "sitting ducks" for those who wanted their babies. And she spoke of the moment she entered Bessborough, knowing there was something deeply disturbing about the place.
"I arrived in Bessborough not knowing what was ahead. Straightaway you could feel the horror of it," she added.
"My clothes were taken. Everything was taken. My handbag, my coat, everything personal. I was given shoes and a uniform, all the girls wore the same.
Of course they were delighted he was a boy, a boy was easier to get rid of.
The woman, who is now 73, said she wanted to name her son William, after her father. But the nuns changed it to the Catholic Gerard, as he would be easier "to get rid of".
She added: "The whole of my life has been a terrible ordeal. This little boy could have been saved. He really was a fighter. He could have been a beautiful healthy boy. He could have been saved so easily. He was just left there to die."