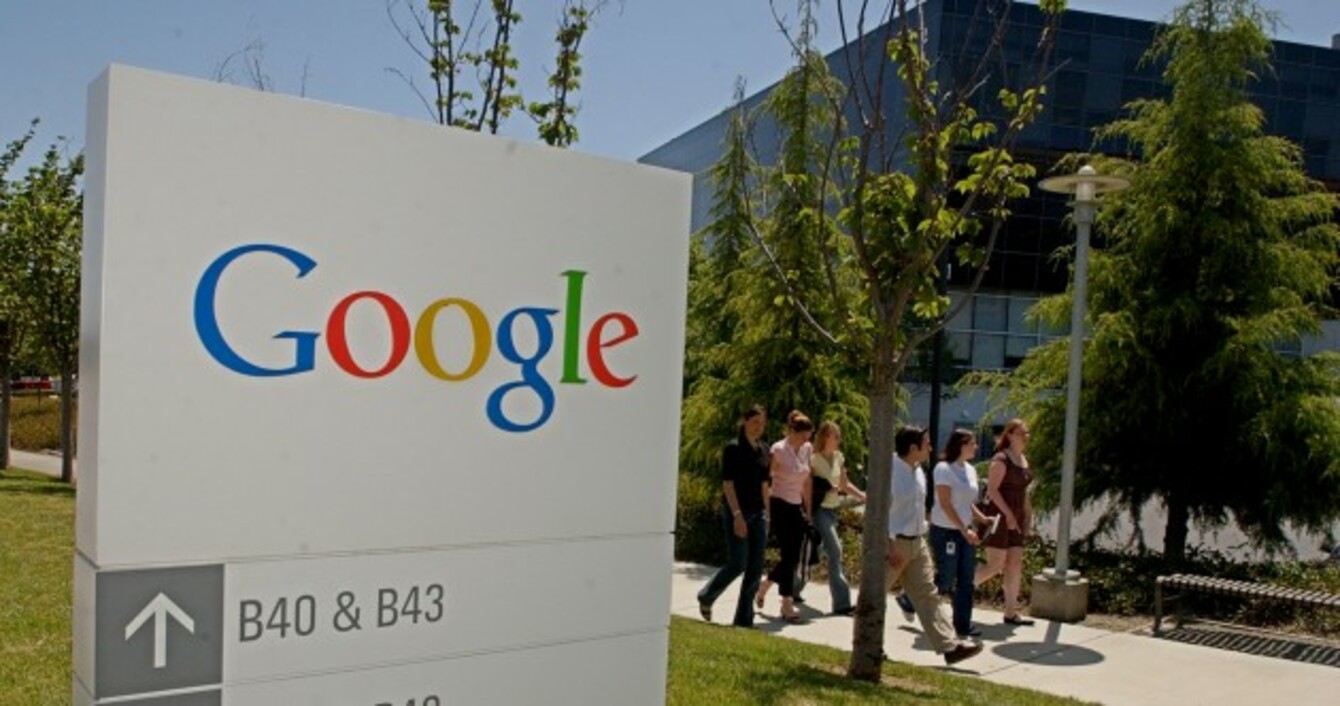 Google Inc. headquarters in California
Image: AP/Press Association Images
Google Inc. headquarters in California
Image: AP/Press Association Images
SOME GOOGLE STAFF have spotted an opportunity to save some money, and have taken to giving up renting or buying a home and instead, live at their Google offices.
Question and answer website Quora asked Google employees who held the record of the longest time spent living at Google HQ in Mountainview, California.
Googlers 
So, how do you live at Google exactly? Here's how.
Ben Discoe, who currently holds the record for the most time spent living at Google, lived in his converted van for 13 months from October 2011 to November 2012.
He said the main reasons for living in his van was that he had a house payment and alimony to pay, and had no money left with the rental prices in his area, so he got a 1990 GMC Vandura custom conversion van for $1800 and lived in it for over a year.
He said that technically, living on the Google campus is in violation of some obscure code or city ordinance.
Google Security came by very early on, but once they determined that the guy in the mysteriously parked white van was just an eccentric Googler and not the Unabomber, they never came by again.
Brandon Oxendine, who also worked at Google, lived in the car park for three months in 2012, sleeping in the boot of a Volvo.
"I set up a twin mattress from IKEA and put up black curtains (on the 90 per cent blacked out windows) and slept there mostly every night for three months until I moved in with my buddy (an ex Googler) in the Mission in San Francisco.
I've always enjoyed having very little possessions and have always had dreams of living out of a car ever since my first car (an old station wagon). I was in a unique situation working at Google where I had showers and food that were very convenient to me. I really enjoyed it and would do it again.
For those wondering how one goes to the bathroom at night,  Discoe says:
The answer is pretty simple, just walk the short distance to the nearest Google building and badge in.
Shana Sweeney who works in HR at Google said she remembers one guy that worked in the office who had also had a camper parked in the parking lot.
The story was that he slept in the camper and then did everything else in the office. Technically, you weren't supposed to live at the office, but people got around that by living in their cars in the parking lot of the office or the Shoreline parking lot.

Anyway, the guy lived in the camper for 2-3 years. Showered at the gym. Did his laundry on campus. Ate every meal on campus he could. After the 2-3 years, he had saved up enough money to buy a house. It was simply brilliant!
Free food, showers, gym, and much more… wonder if any Dublin Googlers have managed to make this work for them?